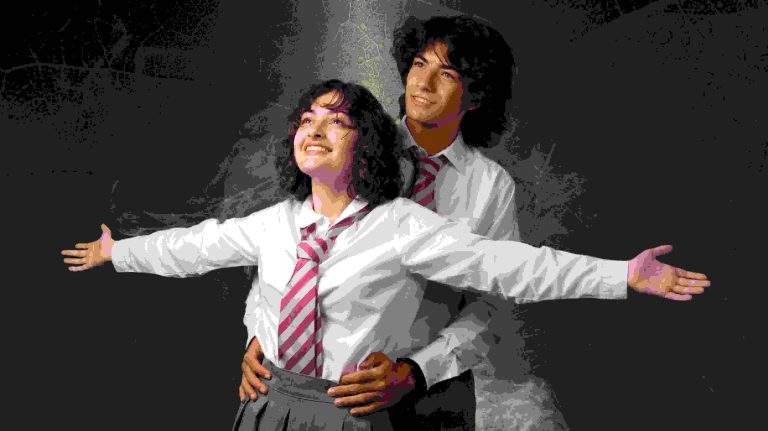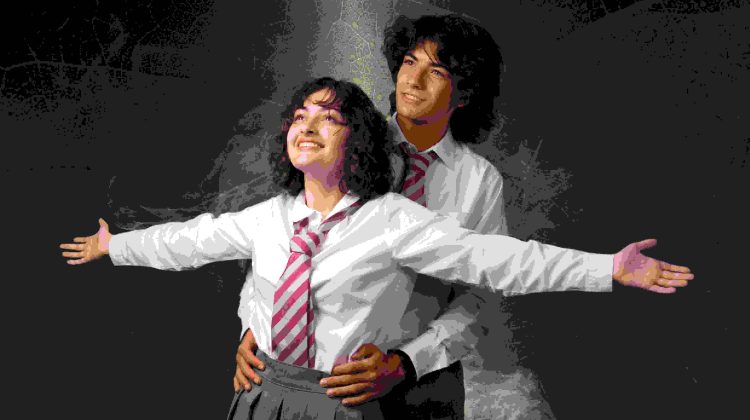 Photo: Darrin Zammit-Lupi
Spring Awakening is one of those plays that somehow, despite being written in the 19th-century, remains as relevant as ever.
I was curious to see what the producers, Adrian Buckle and the Malta Drama Centre, would do with the current production showing at Spazju Kreattiv, especially as this is not the first time the script is being tackled in Malta. The production opts for an adaptation by Brad Birch, instead of the more popular musical version.
Birch cleverly tackles the issue of relevance head on by creating a play-within-a-play scenario. Here, we have a group of teenagers rehearsing the original Spring Awakening script as part of their school programme. As expected, they soon discover that the fictional play has more than a few parallels with their own actual lives.
The narrative device chosen by Birch may be an obvious one, but it's what he does with it that matters. What he does is create several eye-opening situations that revolve around the everyday trials and tribulations faced by young people everywhere.
The approach is realistic – we encounter domestic abuse, teenage sex, toxic relationships, bullying and other 21st-century issues. Birch presents these in a matter-of-fact manner, not once crossing the line into over-dramatisation, which would have ruined the veracity of the issues he depicts.
The crop of young actors, most of whom take on dual roles, is a promising one and – under the direction of James Grieve – deliver a performance that holds its own. While by no means perfect (there were more than a few missed and rushed lines), the cast does the Malta Drama Centre proud, and I do look forward to this budding generation of actors.
Pia Zammit and Paul Portelli do a good job as the two 'supporting adults' of the narrative, though as Bella (Greta Holland) says at one point, this really isn't about them.
What it is about is an accurate representation of a teenager's lot, with all the good and bad this brings. Birch's adaptation is a very good example of how to create socially-informed theatre that doesn't sacrifice the narrative arc, or fall prey to over-dramatisation. Worth watching before it goes away.
Spring Awakening shows today and tomorrow (Saturday 12 and Sunday 13 November) at Spazju Kreattiv, Valletta.
Spring Awakening at Spazju Kreattiv – interview with Greta Holland
I caught up with Greta Holland, the actress who's taken on the role of Wendla from the original script, as well as the role of Bella, a role that's been created specifically for this adaptation, which is based around a drama group that's putting up the original play, to have a chat about how she's approaching the play.
How relatable is the play for Maltese teenagers?
I definitely find it relatable. Teenage sexuality, in Malta at least, is still taboo. There is still this denial of the fact that teenagers are going to explore sexuality, regardless of whether or not they are armed with the facts. Many teenagers I know, including myself, learned about these things mostly from the internet, which as we get to see in the play, doesn't always have the best consequences.
Do you feel you have anything in common with Wendla's character?
For sure. Wendla asks a lot of questions, she has a lot of opinions, and there are people in her life who think it would be much easier if she would just accept what she's being told and not question things so much. She's not satisfied with "because that's how things are". Deep discussions are exactly what she looks for and I relate to that. I share her isdealism, even though it isn't always realistic.
What are the biggest challenges this production brings with it?
I play two roles, which adds to the challenge. This adaptation focuses on a drama group tackling the original Spring Awakening script. I play Wendla, and a teenager named Bella, who is playing Wendla in this 'play-within-a-play'. So I have to keep in mind that I'm playing two characters in two separate time periods, and that they are two different ages. Making both roles feel as natural as possible has been quite a challenge.
The roles are very intense – how does living and breathing Bella/Wendla impact your everyday life?
Although the roles are intense, reality is intense. I've found that I already relate to Bella/Wendla so much without putting on an act. Sometimes I catch myself doing something within the roles that I already do in real life. The thought comes unbidden – wow that is totally something my character would say. It makes me realize how faithful to reality the themes are, and how complex the characters.
What can you tell us about the direction and approach so far – how is the adaptation working out?
As mentioned, the play is centred around a drama group that's putting on the play Spring Awakening, so it is very contemporary. However there are still scenes and text adapted from the original play, which have also been quite modernised. It's interesting because the audience can see the parallels between the lives of the teenagers and adults putting on the show, and the characters in the original play.
Given the current global climate, when female reproductive rights remain a struggle especially in Malta, do you feel it's even more important to keep this kind of conversation going?
Conversation is always important, especially about sensitive issues. Often the topics people are scared to talk about, are the ones that need to be discussed most urgently. I know, as a young actor, it is risky to tackle such topics in Malta especially. However, it is necessary to get people talking. Teenagers today not only relate to Wendla's problems, but to the problems of every character in the play. Sexuality, angst, mental health, the pressure to be intelligent, to be masculine, feminine or conform to gender predefinitions etc. These are all relevant issues that teens face. I think this play is so brilliant because there is a character that pretty much everyone can relate to in some way.
For other Malta arts and lifestyle pieces, check out this review of Ta' Fuqha Senduqha, 5 reasons not to miss out on FM's La Cage aux Folles and a review of Ma Kuragg u Wliedha.