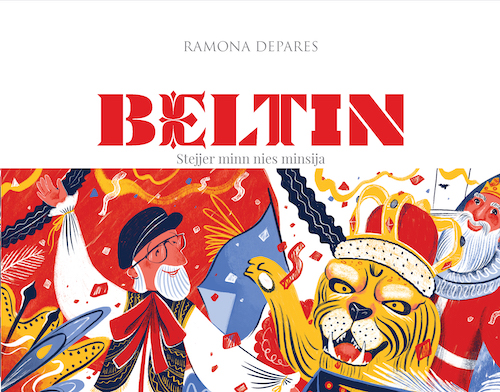 Beltin: Stejjer Minn Nies Minsija (Merlin Publishers)
Valletta, my city of birth, the place where I spent an amazing childhood, the capital city that is so rich in culture, beauty and quirks, was my first love. Writing was my second. Marrying the two is a no-brainer.
The book is a collection of anecdotes based on my childhood and adolescence in the city. Written in Maltese (you can't really use any other language when writing about the Beltin ❤️ ) some of the stories are fictitious while others are based on either my own life or the lives of those around me.
Beltin: Stejjer Minn Nies Minsija is supported by the National Book Council. Illustrations are by Moira Scicluna Zahra. You can buy it here.
Encore Arts & Culture Magazine
Encore is published by Encore Publishers and is a seasonal magazine that covers the entire spectrum of the arts and culture scene in Malta. You can pick up a physical copy at various public areas across Malta (such as Spazju Kreattiv, Teatru Manoel, Arts Council Malta and others). You can also read it for free here. 
For more information about the writer, click About Us.