Photos: Jonathan 'Zigli' Borg
The Pink Fashion Party has long been established as the event that brings all those with an interest in fashion together under one roof.
Or better still, under one starry sky, as last week's event saw a packed terrace at Gracy's Arts & Supper Club in Valletta. There was a super vibe with guests clearly thrilled that this event is finally back after a COVID-imposed break.
One thing I've always loved about the Pink Fashion Party is that it goes beyond the usual collection of mods, designers and influencers that usually make up other similar events.
Instead, it brings together an eclectic collection of like-minded people across the professions – from the press to the creative sectors, legal, entrepreneurship and so forth. This makes for some lovely connections and conversations. I enjoyed seeing the usual faces, of course, but it was also a fun opportunity to widen my circle of people.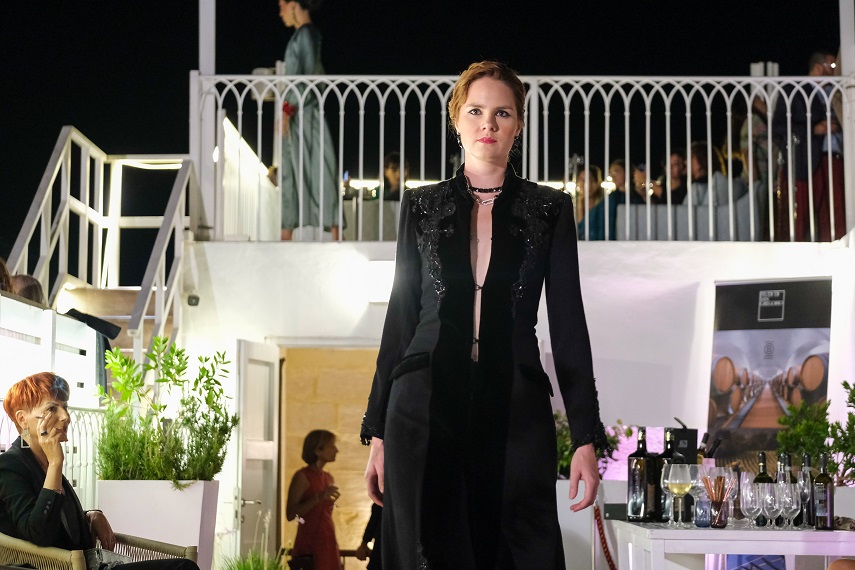 Pink Fashion Party – a bubbly affair
The choice of location was certainly a daring one. Gracy's has a lot going for it, starting with the excellent food and moving on to one of the best city views from the terrace – but I'd never have pictured it working as a catwalk.
Yet, work it did, with the space cleverly used to give guests a fashion walk-through on the first floor, sipping on a rather lovely cocktail with Italian aperitif Vecchio Amaro del Capo as its base. Couturier Luke Azzopardi's collection Synthetic Feelings, showcased through a tableau featuring live models, was a lovely start to the evening, alongside Steve Madden footwear by OK Fashion.
Moving up to the roof terrace, we were greeted with more Amaro Montenegro cocktails and champagne. The rest of the night flowed by in a lovely haze of small bites and and fashion moments.
The discovery of the night for me was Diane de Malherbe's wonderful, flowing designs, as the designer showed the latest Roma luxury collection of ready-to-wear. I already have my eye on a gorgeous red wrap-over dress. Bortex showed their stunning latest collection of Gagliardi menswear, and Intimissimi's lingerie collection made me regret the second slider I had just reached for.
The runway was ingenious, with the natural space on Gracy's terrace used in such a way that we could follow and enjoy the shows without needing to move. Sets by DJ Ziggy and DJ Mia were the cherry on the cake to a spectacular night of style.
A stellar Pink Fashion Party in more ways than one. Kudos to the hardworking ladies behind the event, Fiona Galea Debono and Veronica Grech Sant, who once again worked miracles to deliver an impeccable event.
For more fashion and lifestyle Malta news, check out this piece about Mark Mallia's Corvo Bianco, the Mon Eclat jewellery collection or Charles & Ron's perfume.