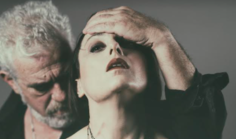 A week or so ago I was invited to a Maltese lifestyle launch that I was really looking forward to, mostly because of the name behind it – Mark Mallia.
I've been following Mallia's work for years now and his style has always struck a chord with me, much like his no-holds-barred personality. Brazen, with decidedly dark undertones, I've yet to see a work of his that doesn't make an impact.
And now Mallia has decided to take his art a step further by joining forces with artist Etienne Farrell for the launch of Corvo Bianco, to create a concept based on the notion that art can be taken outdoors and 'used'. Thus, this launch, combining a series of works with other functional, yet no less artistic, objects. In Farrell's words:
"When I discussed the idea with Mark, about a year ago, we started brainstorming about painting his well-known crow on different 'canvases'. Canvases that are versatile and mobile. Canvases that that would accompany their owners. Art owners would not need to invite friends home to show off the latest acquisition. They would carry the work with them. Portable art that unambiguously portrays who you are. Art that can be worn, carried, and with Mark's culinary creations, art that can be eaten."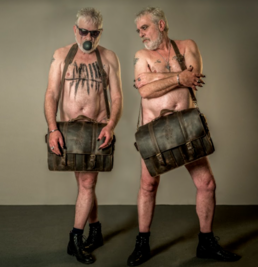 The result is a leather satchel, a wallet, and a belt, together with two necklaces, that serve as alternative 'canvases' for Mallia's iconic crow. Art that can visit people and places, rather than the other way round, and that is functional and consumable.
Consumable, because this event also served to launch Mallia's range of cured meats. A different form of art, to be sure, but one that is no less pleasing.
And, of course, this being Mallia, it follows that the marketing photography is as distinctive as the products themselves! To find out more about these products, visit the Facebook page here.
Interested in learning more about what's happening on the scene in Malta? Check out this review of Josephine's Coffee, a review of Black Mountain or this write-up about the latest Pink Fashion Party.