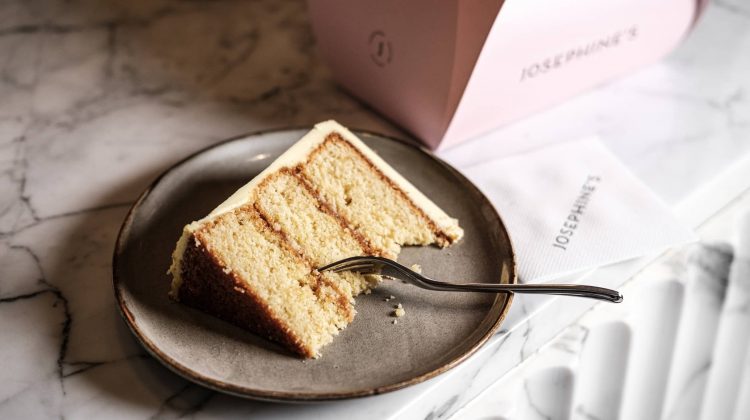 Photos: Brian Grech
Specialty coffee and plant-based food at Josephine's Corinthia make for a very moreish concept.
Josephine's Coffee, the latest food concept to open at the Corinthia Palace Hotel in Attard, is a project I've had my eye on for quite a while. Ever since they first teased us with their Instagram page, in fact. Let's be honest, places that serve genuine specialty coffees are far and in-between in Malta. The only two that spring to mind, in fact, are Coffee Circus and Lot 61.
Well, another stellar name has been added to the list, Josephine's Coffee. A heads-up – by specialty coffee, I don't mean your ordinary cappuccino served with sprinkles on top. Josephine's cafe Malta, thankfully, does not fall in that tourist trap.
Ok, now that's enough of me being smarmy. A genuine coffee addict will feel my pain when I repeat just how rare it is to find specialty coffee that is properly brewed and served, at the correct temperature, using well-calibrated machines. This is why as soon as I saw the tagline under Joesphine's Coffee Insta account – 'Enjoy ethically sourced beans, specialty coffee & plant-based bakes' – I needed to find out for myself whether said tagline was merited.
And finally, a few weeks ago Josephine's Coffee officially opened its doors to the public via a launch with a difference, serving Origin coffee. For the occasion, Josephine's brought in the very Freda Yuan – officially her title is Head of Coffee at Origin, which is one of the UK's leading specialty coffee roasters. In practice, she makes a lot of people super-happy by ensuring that the 'specialty coffee' description in the brand tagline is maintained at all times, as Origin sources only the best quality beans from across the world while ensuring a sustainable approach.
The launch of Josephine's Coffee in Malta was made even more special as Freda walked all guests through a tasting process that was as soothing and relaxing as it was effective. Freda literally wrote the book on this, incidentally – Sip 'n Slurp, a signed copy of which sits proudly on my bookshelf.
Proud coffee-addict moment alert. Freda did a small exercise showing us how to distinguish between commercial coffee and specialty coffee, and I was bang on the money just using my sense of smell. You can smell great coffee a mile away! But great coffee requires great snacks, am I right? Josephine's Coffee has implemented a very interesting concept where all sandwiches and bakes are prepared using only plant-based ingredients. Yup, everything you find on the menu here is appropriate for vegans. Josephine's Corinthia fits in very well with the rest of the Corinthia Palace ethos, for that matter.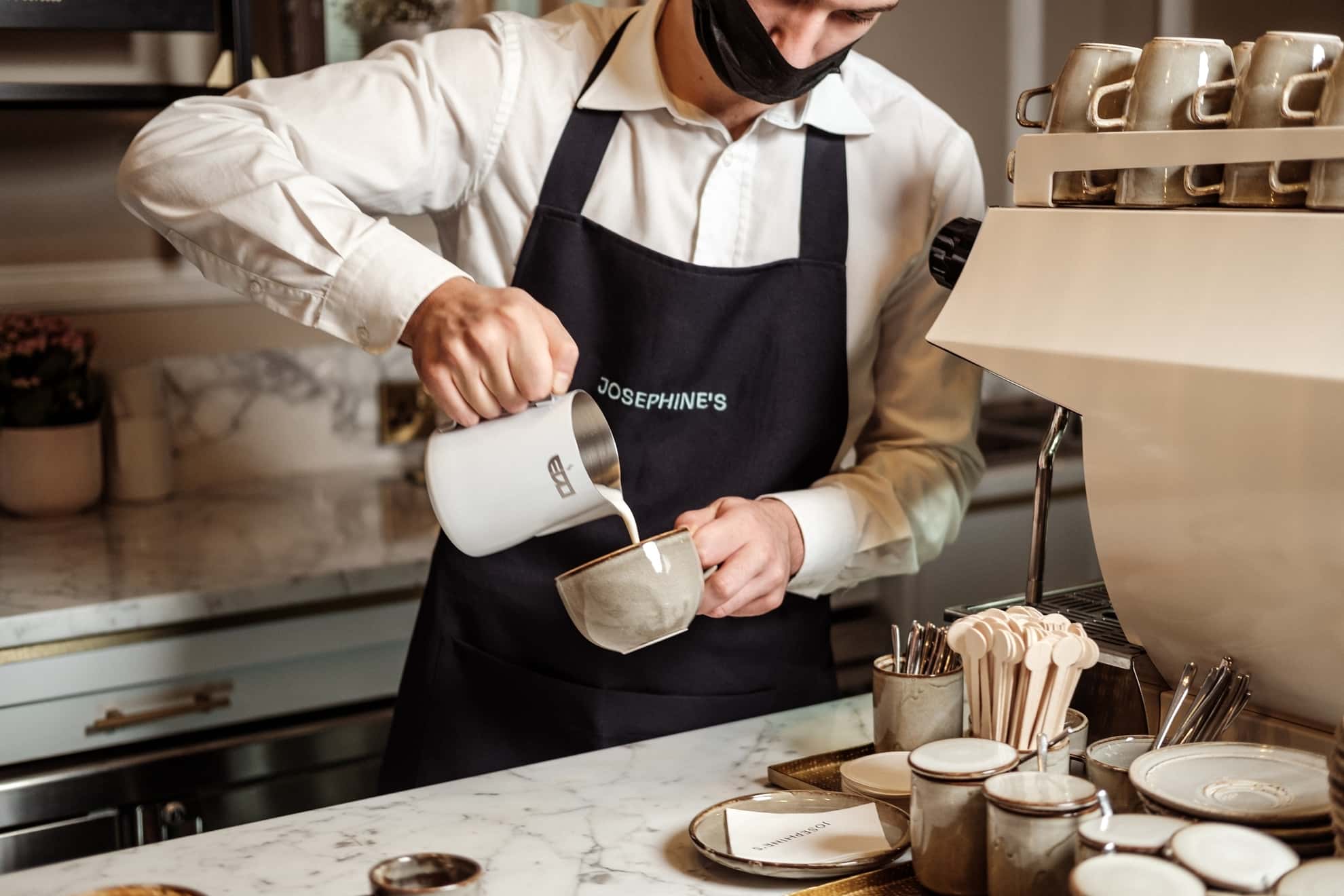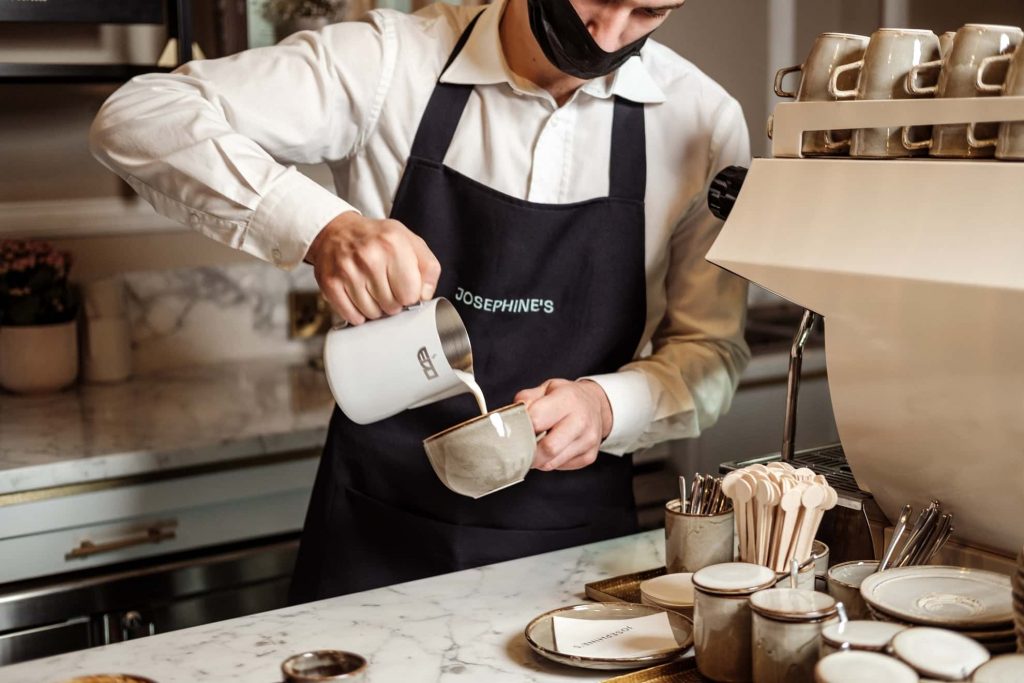 Josephine's Coffee – a fresh take on plant-based food
I sampled some of the menu offerings, of course. I know that Corinthia Palace Executive Chef Stefan Hogan gets very creative when it comes to experimenting with plant-based dishes and, even here, together with his team he has come up with some truly sumptuous concoctions. Do check out the Lemon Verbena Pesto, Charred Aubergines and Black Sesame Hummus sandwich. The ingredients combine together gorgeously in an explosion of flavour.
I also couldn't get enough of the Walnut Bread, which comes with a really pleasing chew. Josephine's Coffee re-interpretation of the Coronation Sandwich, prepared using seitan, was another awesome discovery.
This is a recurring theme with Josephine's Coffee menu. You bite into a sandwich, not quite sure what to expect, and you are rewarded by some truly surprising and pleasing textures and flavours. As for those with a strong sweet tooth, I will just say the words Signature Cake and leave it at that.
In the words of Corinthia Palace Hotel Manager Alexandra Pisani, this is a concept that "is both different and will make a difference". Complementing this approach, coffees can also be accompanied by a selection of non-dairy milks. Oh yeah, did I mention that my Flat With with Oat Milk was perfect? And I don't use this word easily when it comes to coffee. Difficult to beat Josephine's cafe Malta in terms of diversity on offer.
To conclude, give Josephine's Coffee a leisurely visit if you love good coffee, cake and tea-time snacks. You also get to enjoy the lush surroundings of the Corinthia Palace, so that's double the treat.
Interested in more Malta restaurants and lifestyle news? Check out the launch of ION Harbour by Simon Rogan, the Royal Malta Yacht Club Restaurant or the Iniala Breakfast Club.