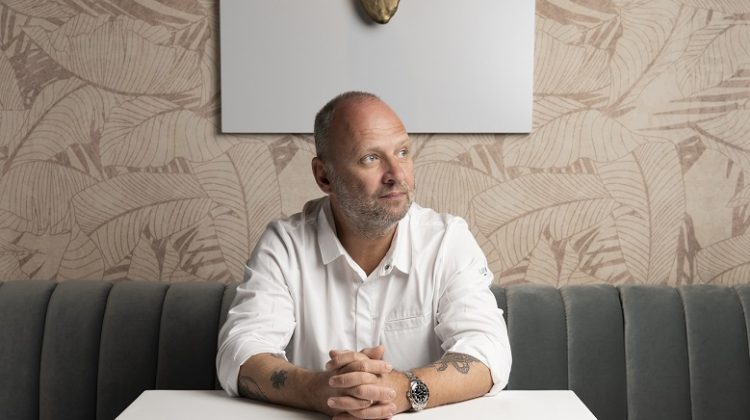 Ion Harbour by Simon Rogan espouses a farm to fork philosophy, which is something that has increasingly become a buzz word in Malta. In reality very few restaurants are able to fulfil that promise. There are some notable gems, of course – Noni springs to mind, Rebekah's and a few others that do their utmost to reduce the carbon footprint.
Now, there's a new addition to the local foodie landscape and it's set to place locally-sourced, seasonal ingredients well in the spotlight. And what an addition it is, as Ion Harbour by Simon Rogan has just been unveiled. The three-Michelin starred chef is leading a new concept at the rooftop restaurant that forms part of Iniala Harbour, right after his predecessor's Alex Dilling's stint came to a successful closure.
Simon Rogan is one of those rare chefs who implements a natural approach to cuisine without any unnecessary fuss or hype. What he does speaks for itself, and his flagship restaurant in Cumbria is testament that a sustainable approach to fine dining is possible. Not only that – done properly it elevates the flavour of ingredients to unimagined heights.
After the launch of his new menu at ION Harbour I went straight home to google some more tea about him. Yes, I creeped on his entire IG account, so sue me. Point is, it didn't surprise me to discover that Rogan's father worked at a fruit and vegetable market – clearly, this is someone who appreciates the value of fresh, good quality produce.
I enjoyed listening to him talk about the ingredients that were used for each dish on the tasting menu. One particular phrase stood out for me, when Chef was explaining what goes into the preparation of the Turbot from the South waters stuffed with mussels, Qara Ħamra squash (full marks for the pronounciation of Qara Ħamra, or butternut squash ) and smoked bone sauce – "We don't waste absolutely anything."
It is a philosophy that transcends all of Simon Rogan's dishes, such as the Suckling Pig, which is sourced from Ta' Gianinu Farm. Once again, nothing goes to waste with the sauce made from the bones and different cuts used to compose the dish.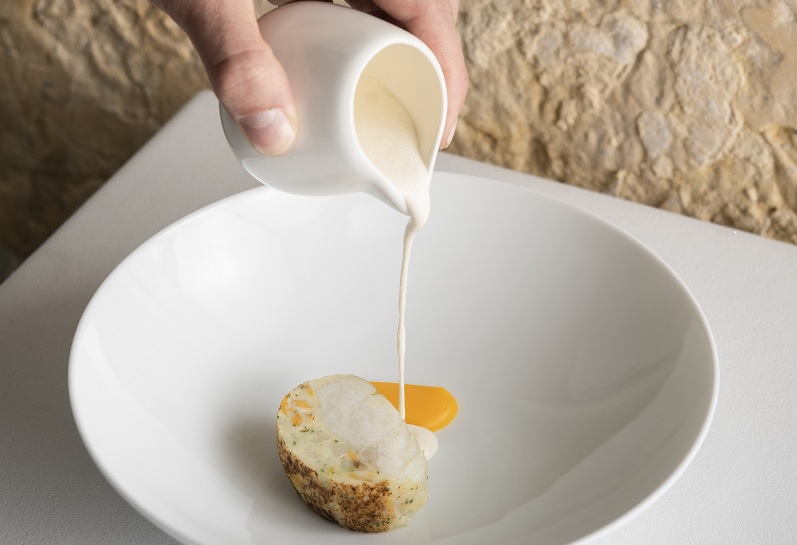 Ion Harbour by Simon Rogan – elevating flavours to unimagined heights
From day one, it is evident that Ion Harbour by Simon Rogan is an entirely different creature from its predecessor. The presence of local produce is not incidental to the menu, but rather its crowning glory. There's carob honey, bream, artichokes, strawberries from Ta' Qali farmer's market and even bambinella. I pronounce myself seduced.
Onto specifics. Every ingredient in every dish at Ion Harbour by Simon Rogan is used with intent, an integral part of a symphony of flavours that are delicate but lingering. And don't tell me that this is an oxmoron, because it isn't. You might think that the rhubarb and wild thyme used with the Frozen Tunworth Cheese are mere extras, but you'd be very wrong. They are just as important as the star ingredients.
Some more favourites – the Large White Pork and Eel Doughnut with cured fat and own blend caviar. Honestly, when I read that my brain went, say what now? My tastebuds caught up pretty fast though. This is genuinely one of the best things I've tasted in a long, long time.
The Fuseau artichokes with ragstone cheese and stout vinegar were a revelation, and I still can't decide what was more pleasing – the texture or the subtle creaminess. We've already established that Ta' Gianinu Farm clearly raises prize-winning pigs, and finally – the Ta' Qali Strawberries and Bee Pollen Cake, Marigold and Milk Cream. If I keeled over after finishing this, I'd have been okay with everything.
In short, Ion Harbour by Simon Rogan is sustainable, is ethical and just as importantly I promise it will make you curl your toes in delight as your tastebuds hum a little victory song.
ION Harbour by Simon Rogan will serve a tasting menu for both lunch and dinner, priced at €135. A shorter business lunch menu will also be available as of March 23, priced at €45 (and quite frankly a steal). The restaurant's Front of House will be led by restaurant manager, James Christie and assistant
food & beverage director Melissa Sambugaro. Executive chef Oli Marlow will be joined by head chef Eoin Smith.
For more Malta lifestyle and restaurant reviews, check out this review of Risette and Nduja Osteria in Valletta.