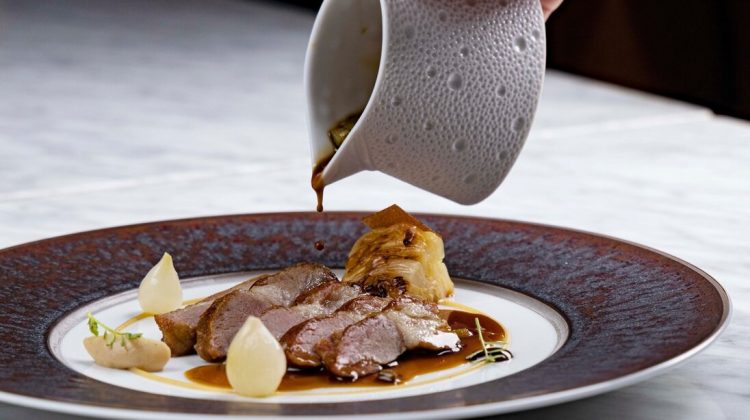 Dressing up for a nice dinner out is always fun. Sadly, very few places keep to a dress code nowadays, and it's pretty much expected that you go to fancy Maltese restaurants and someone rolls up in their flip-flops. Call me fussy, but it does kind of remove some of the magic.
Happily, this is not the case at Risette Restaurant, at Casa Ellul. This little gem of a restaurant in the heart of Valletta, right opposite the Carmelite church, brings it all to the table. Guests are hosted to a stylish, sensorial experience with luscious concoctions by the wonderful Head Chef Steve Scicluna and his talented brigade.
I have a confession to make. When I was hosted at this restaurant, I had already visited a few weeks earlier. My first Risette Restaurant experience was impeccable, so my expectations for this review were sky-high.
I'm happy to report that Risette Restaurant is very consistent on that front. We were greeted with old-world charm, our Prosecco flowing as soon as we settled at our table.
The mood at Risette is understated elegance. The menu is based on seasonal produce, and I noticed that even in the few weeks that had passed since my first visit, there were some modifications that reflected this.
My dining companions for the evening were fellow writers and partners-in-foodie adventures – Anna-Marie Galea and Iggy Fenech. All three of us were familiar with Chef Scicluna's signature style, so we were happy to follow his lead with our choices.
With fine dining, it's the little details that make all the difference. Such as the freshly-baked, focaccia-style bread that kicked off our experience at Risette, accompanied by Pastrami. Word of advice, don't repeat my same mistake and over-gorge. You do want to keep space for everything else.
Risette Restaurant – style, substance and creativity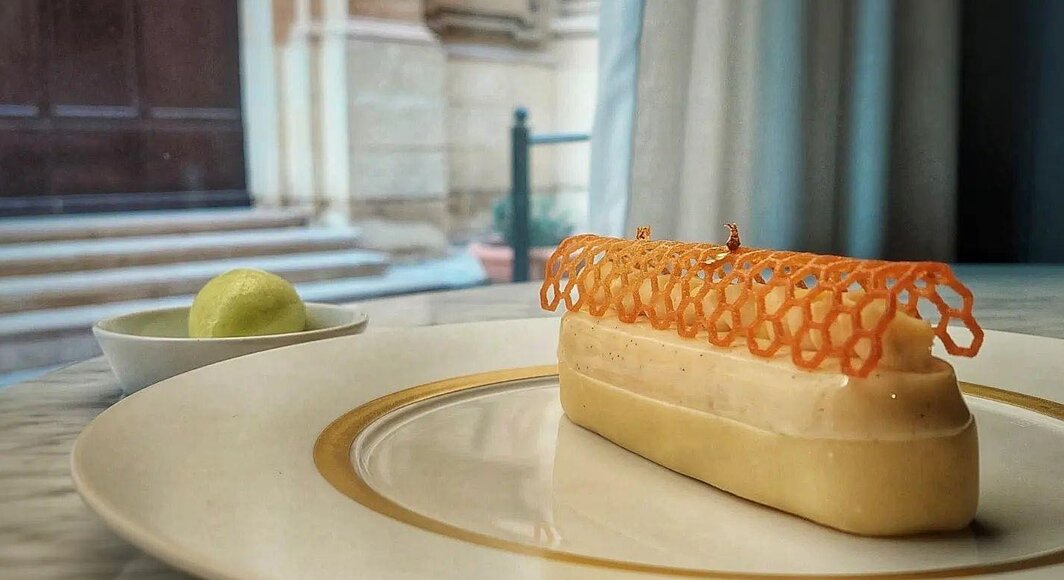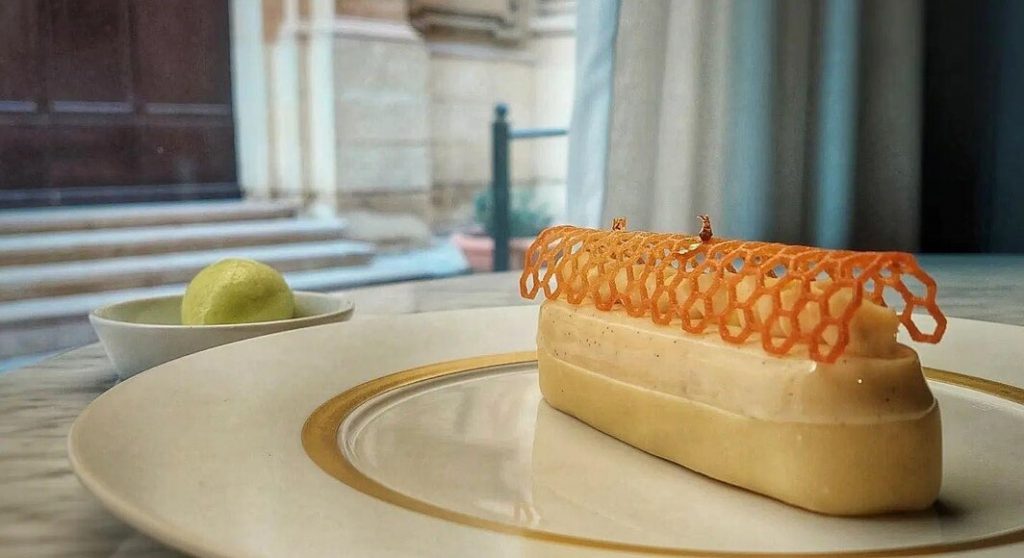 Presentation and plating are impeccable, and everything here just looks so pretty. From the tiny beetroot croquant, served with bay leaf and mussels. To the prawn quenelle, the octopus topped with Mozzarella di Bufala, slivers of gold leaf providing the final touch. When you visit, you'll know what I mean by this: the food actually complements the style of the place.
I do love the touches of creativity that Risette Restaurant adds to every dish. Take the octopus – the mix of ingredients is unexpected, yet works beautifully, creating a pleasing pop of taste. The Iberico Pork was definitely one of my favorites – tender, and the sauce doesn't overpower the actual taste of the meat, which is as it should be. Then again, the delicate flavours of the prawn quenelle are also pretty seductive. It is, really, difficult to pick one triumph.
We all wanted dessert, of course. Pastry chef David Tanti's reputation is such that refusing is no option. I had already fallen in lust with Rosette's star dessert, a Salted Caramel, Hazelnut Sponge, Home-Made Hazelnut Praline and Whipped Ganache creation served with Tannea 43% Milk Chocolate Ice Cream. I encouraged Iggy to pick it, knowing I'd be stealing half of it while discovering something new.
The something new was a sensational Raspberry and Lychee Millefeuille served with rose ice cream. A very different mood from the chocolate dessert, but oh my. It legit made my tastebuds sing.
We finished off the way all special dinners should close. With a limoncello and hand-made petit fours. They really were too luscious to pass up.
My advice? life is short, treat yourself to the Risette Restaurant experience. You deserve it.
If you're interested in more Malta lifestyle and food pieces, check out a review of Le Bistro at Radisson Blu, the launch of ION Harbour by Simon Rogan, Nduja Osteria review or Josephine's Coffee at Corinthia Attard.