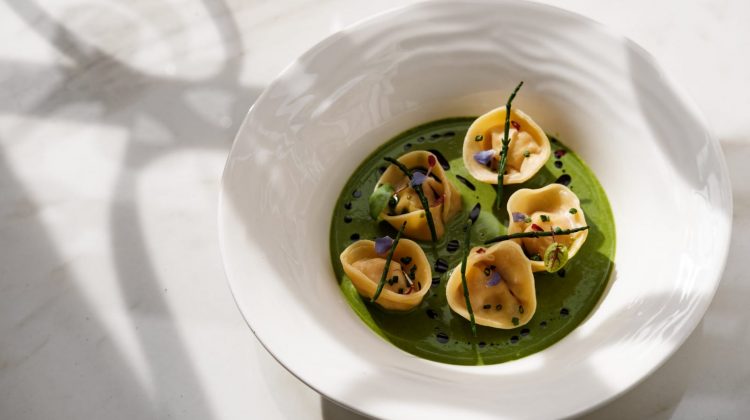 Photography: Brian Grech
Updated February 2022: Rebekah is now officially part of Malta's Michelin Guide restaurants – kudos to chef & team, and a subtle pat on the back to myself for predicting it. Read the full review of what makes Rebekah's Michelin Guide worthy below:
Rebekah's restaurant, housed in an iconic Mellieha farmhouse, passed on to new management in late 2019. Sadly, as we all know, COVID-19 happened right after then, which means I only got to enjoy the new management's hospitality for the first time recently.
Chef patron Andrew Vella, together with his wife Julie, has gathered together a team of respected names in the industry, including head chef Isaac Sciberras.
And I have to say, it shows. Because Rebekah's restaurant has now been transformed from a pretty good eaterie to a stellar restaurant.
Let's start with the welcome and the service. I don't know about you, but the way I am greeted and shown to my table sets the tone for the whole experience. In this case, restaurant manager Mirko Maggi is a disarming mix of professional efficiency and unobtrusive charm, aided by the server Marcel. This courtesy was not limited to us as guests, but to other tables too.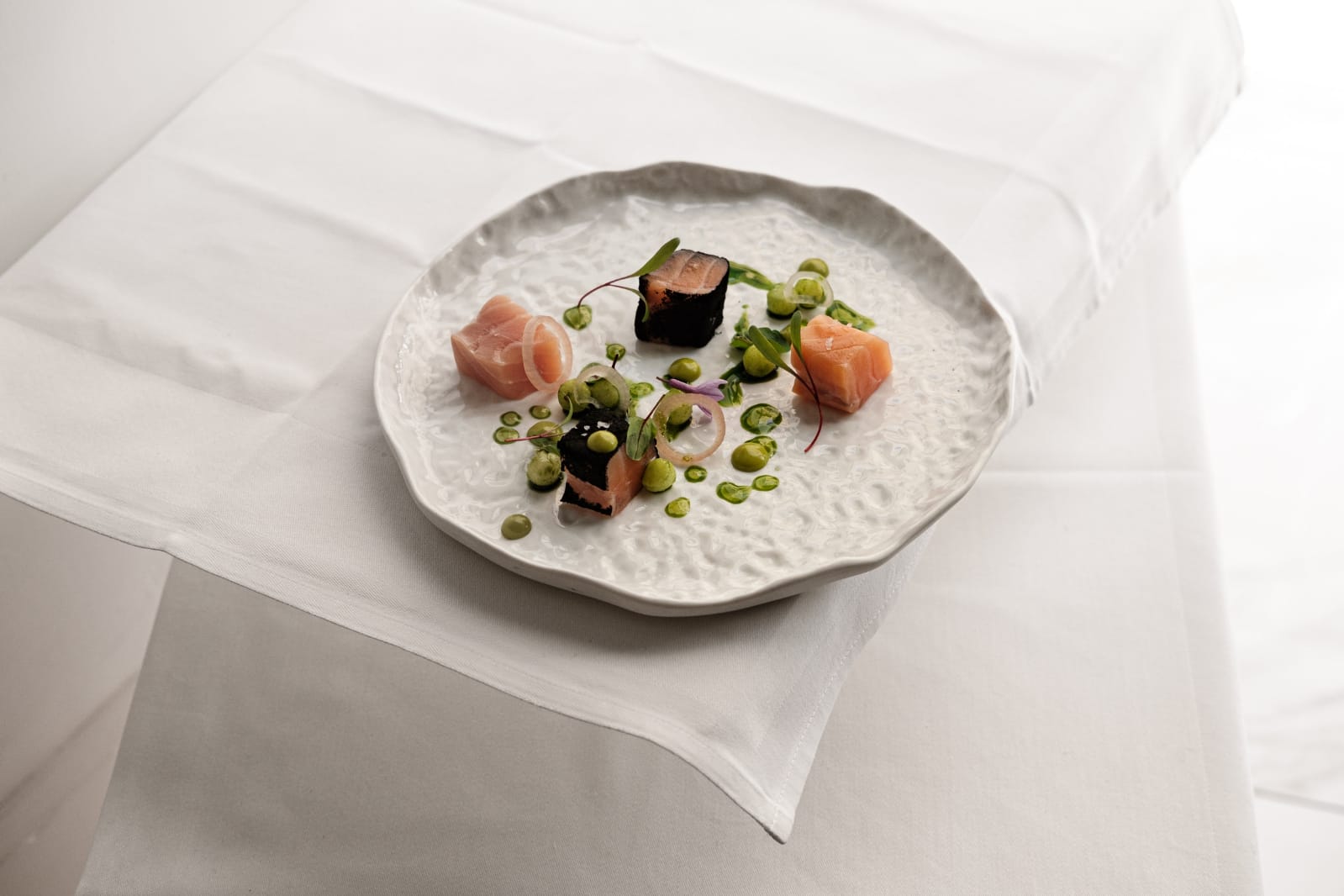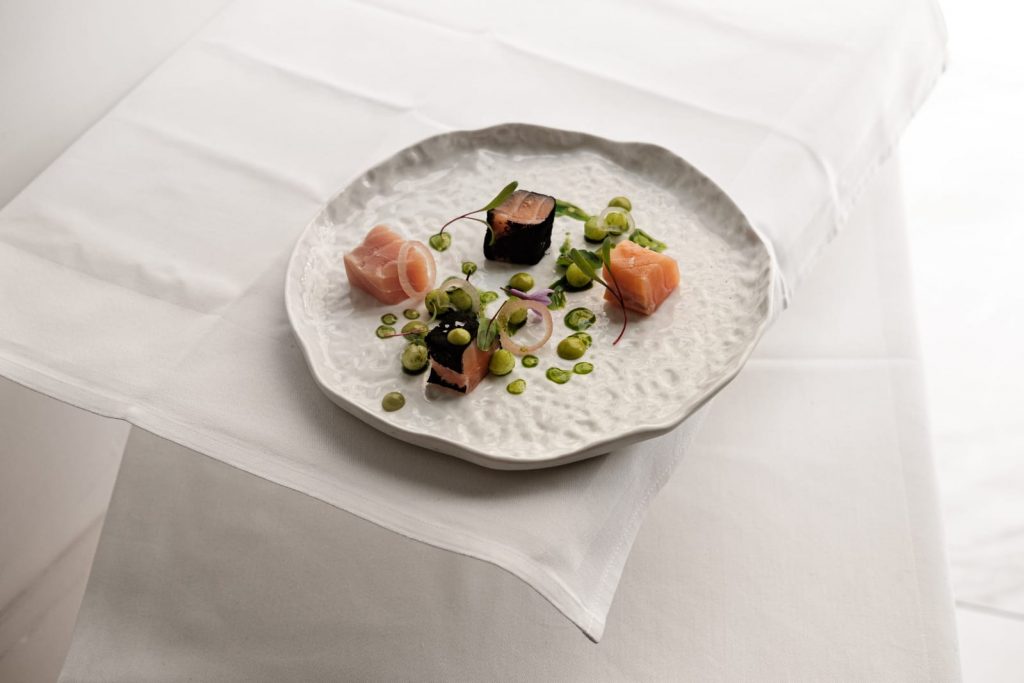 Prosecco glass in front of us, we were certainly ready to check out what Rebekah's Restaurant has to offer.
And what it does offer is a menu that surprises and inspires. The offering is refreshingly succinct – I do get wary of fine-dining places that offer pages upon pages of choice, because we all know it is impossible to offer truly fine dining if you offer your rabbit main in six forms and fashions.
But that's by the by. Rebekah's restaurant doesn't fall into this trap. The menu offers all that we might expect – pasta, risotto, beef, fish, vegetarian options – but in an unexpected fashion.
We kicked off with a duo of amouse bouche that I could seriously have gorged on. Goat's cheese tart, served with caviar, and white onion soup woth hazelnut oil. Goat's cheese tart is a favourite on the amouse bouche circuit, but this one was pure umami, the individual flavours perfectly balancing each other out.
This was to be a recurring theme at Rebekah's Restaurant, this balance of flavours, with the ingredients used in such a way that we could savour them individually.
I will explain better. Though almost seduced by the amberjack sashimi, I opted to start off with the Red Prawn and Monkfish ravioli, with pickled ginger and a Pecorino Stagionato sauce. Now, prawn and monkfish ravioli is a relatively common dish on the island. And sadly, I've had too many experiences where the prawn was too 'fishy' (you know what I mean) and I'm left with an overpowering aftertaste. Rebekah's Restaurant added two other ingredients with the potential to totally ruin a dish: ginger and cheese, an unusual choice to accompany fish.
I ordered this fully aware of the danger that it would leave me well unimpressed. Well, joke's on me because Rebekah's restaurant presented me with a dish that I can only describe as sublime, the cheese combining delightfully with the ravioli, and the ginger offering just the right edge.
I also tried a mouthful of my guest's Tagliatelle all'Uovo with Guanciale di Colonnata. We both lifted our heads simultaneously and said 'wow', so I really don't think I need to add much about this dish that is very carbonara inspired, but that once again manages to surprise.
Well, except that – once again – the way the sheep ricotta exalted the sauce without its usually sharp aftertaste taking over was simply masterful.
Incidentally, this was all being washed down by an Etna Bianco Altamora from the Cusumano label. Do take your time on the winelist at Rebekah's Restaurant, there are some lovely choices.
Onto the mains, which also showed an unexpected marriage of ingredients. Like my Slow Cooked Wild Boar Fillet, which is complemented by grape chutney, preserved grape and grape jus. The grape adds some serious taste to the meat, imbuing it with an extra layer of flavour and tenderizing it to perfection.
My guest's Pan-Fried Guinea Fowl Breast was equally inspired, the kofta offering a delicate flavour that makes you wonder exactly what magic these guys are practicing in their kitchen.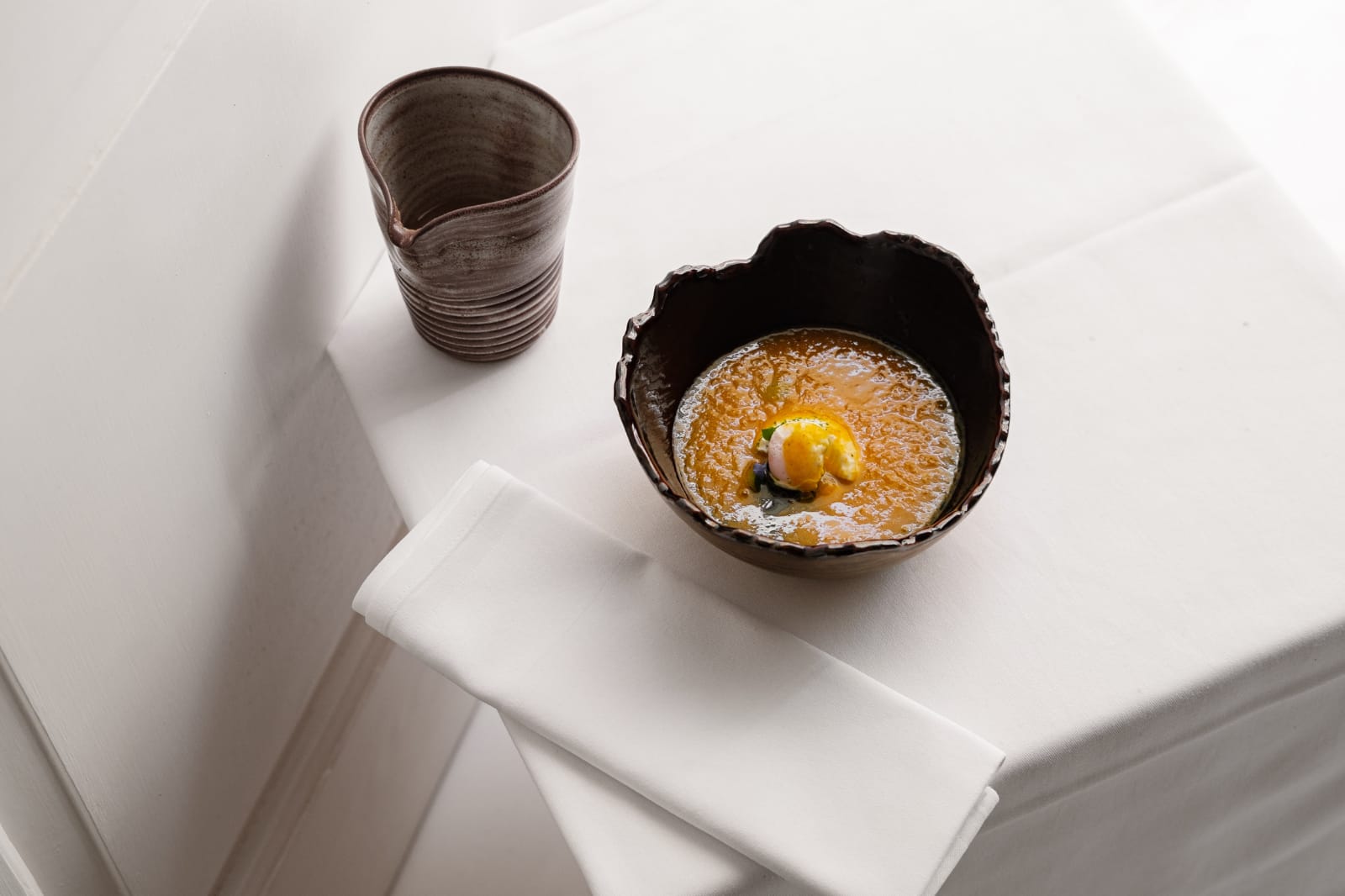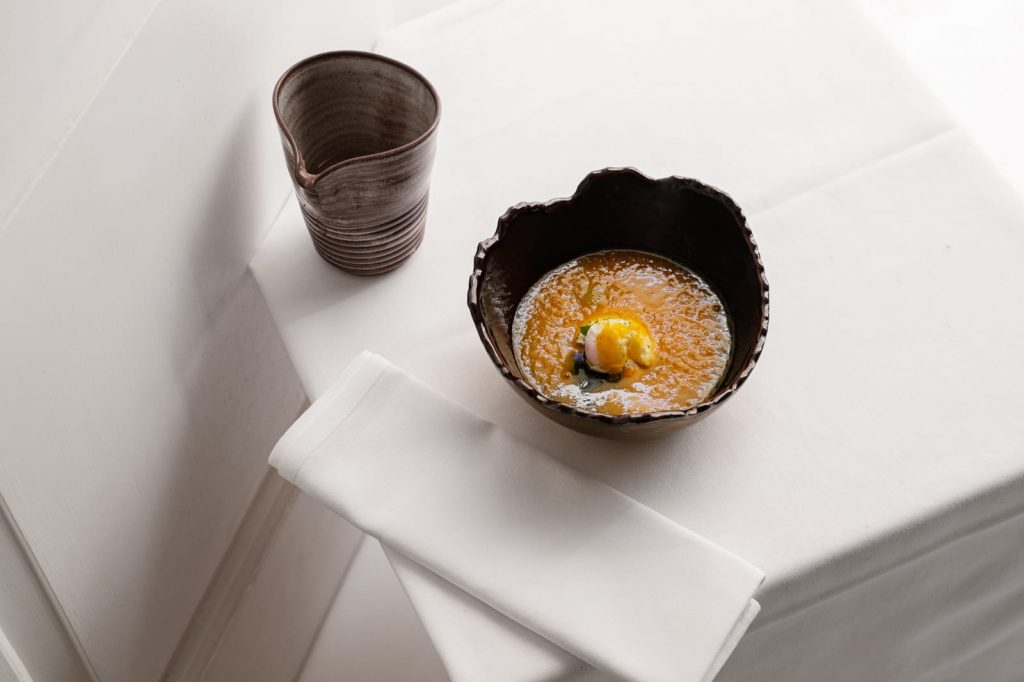 Rebekah's Restaurant: Michelin star on its way?
I had a chat with Andrew after our meal, and he insisted that it is all due to using the best ingredients, which are very often locally sourced. He confirmed that the local, from farm/sea to fork approach is a valued one at Rebekah's restaurant. He handpicks his fish personally from a Mellieha fisherman and follows the same process for other ingredients that are available locally.
This is also true of the ambience, which is gorgeous. We were seated in the lovely courtyard, which is perfection in the summertime as we were enjoying the al fresco part without the excessive hustle and bustle that so many outdoor restaurants offer in the summer months.
The vibe is chill and serene, just the way I like it. Indoors is equally gorgeous, adorned with local art. As for the plates, they too are a work of art. Literally so, created by the wonderful Sue Mifsud. Incidentally, there is also a private dining area available, with its own separate entrance for those who really wish for an experience set apart from everything else.
But back to the food. We finished off in style, because quite frankly missing out on dessert at Rebekah's Restaurant would be a sin. And I definitely wasn't going to be guilty of this particular sin, as I had already eyed a tantalising Amaretto Creme Brulee that turned out to be as perfect as predicted. Again, the magic being the light aftertaste of almonds without the alcoholic tang that can so easily ruin a dessert. My guest's Valrhona Chocolate Cremeux, served with Butterscotch Ice-cream, was another hit.
In short, every single dish created at Rebekah's Restaurant is an exquisite revelation, a delicate balancing of (sometimes contrasting) flavours that exalt what could be a mundane dish into something sublime.
I spot a Michelin star on its way – indeed I'm frankly surprised it hasn't yet happened, but I'm confident we can count on Rebekah's Restaurant to soon form part of that constellation. Anything else would be a travesty.
For more restaurant reviews, check out Noni's in Valletta, the Harbour Club or Grana Restaurant.