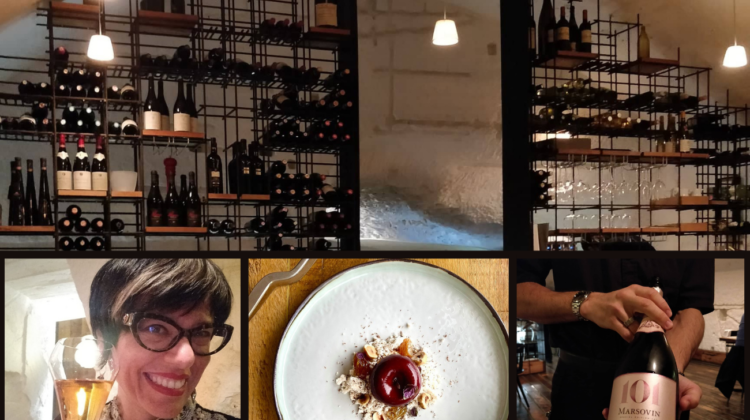 Ticks all the fine-dining boxes
| | |
| --- | --- |
| COVID-19 Considerations | |
| Proper Face Covering | ✔️ |
| Reasonable Distance Between Tables | ✔️ |
| Hygienic Bathroom Facilities | ✔️ |
| Outside Dining | ✔️ |
Harbour Club has been a favourite ever since it opened its doors a few years back. The place ticks all the spots: great food, amazing view, lovely people. IT also ticks all moods. I've spent many a happy (and long) afternoon licking the weekend sun, enjoying some wine and nibbles. And I've enjoyed many an amazing dinner that blew my taste-buds away
There is a lot to be said for having a young and forward-looking Head Chef, in this case Andre Borg. Those who are in the know are aware of Borg's illustrious pedigree. I mean, this guy was one of Gordon Ramsay's trusted team, so of course great things are expected from him and from Harbour Club.
The one confession I have with respect to Harbour Club is that I tend to visit during the warmer months, when I can enjoy the gorgeous outdoors of that side of Valletta.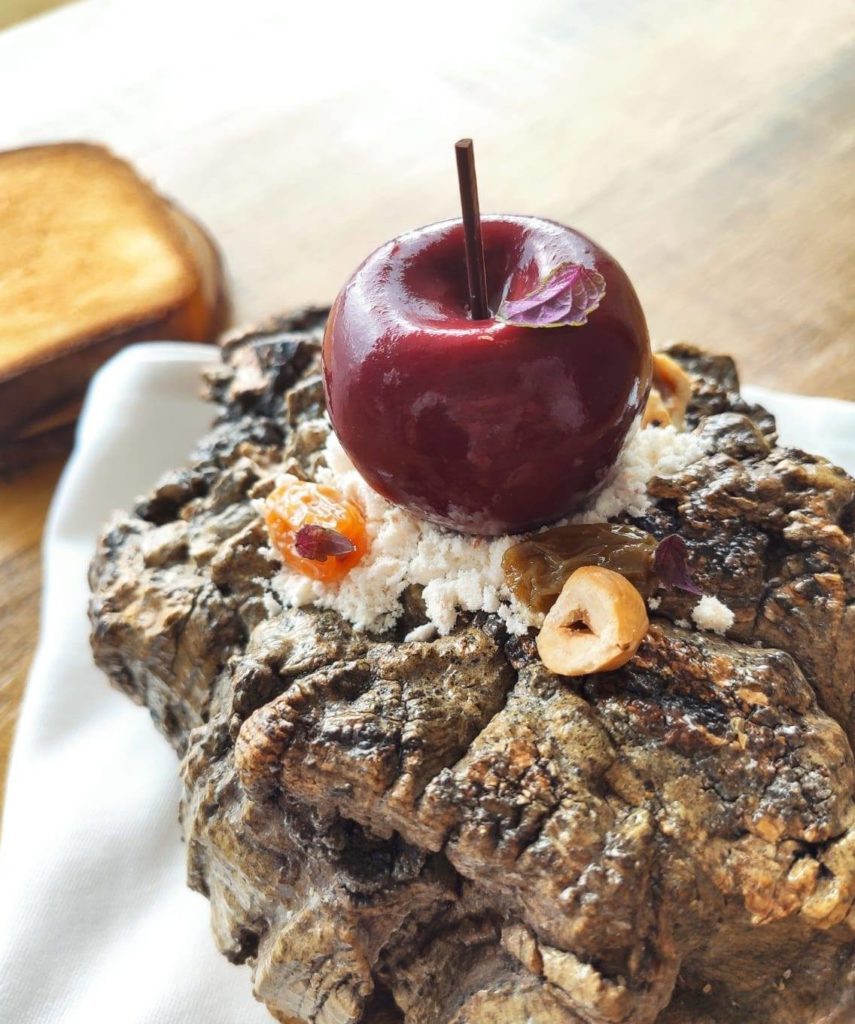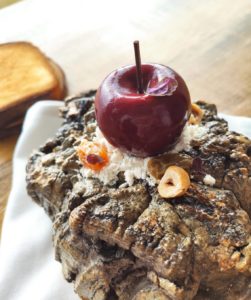 However, when I was invited to try the degustation menu that Harbour Club launched some weeks ago, I knew that this was the perfect opportunity to experience the restaurant's (admittedly super-stylish) interiors.
Like I wrote earlier, I'd never actually been inside the Harbour Club before this, and so I was pleasantly surprised as soon as I walked in to realise that the restaurant is actually sizeable, and goes further in than a passer-by can tell from a casual glance.
The decor is stunning – modern, minimalist and airy. Definitely a plus point in these times, when it really offers peace of mind to have a good distance between your table and the next. In reality, Harbour Club offers a beautifully intimate vibe, where you can enjoy your dining partner's company and feel as though you're in a world of your own.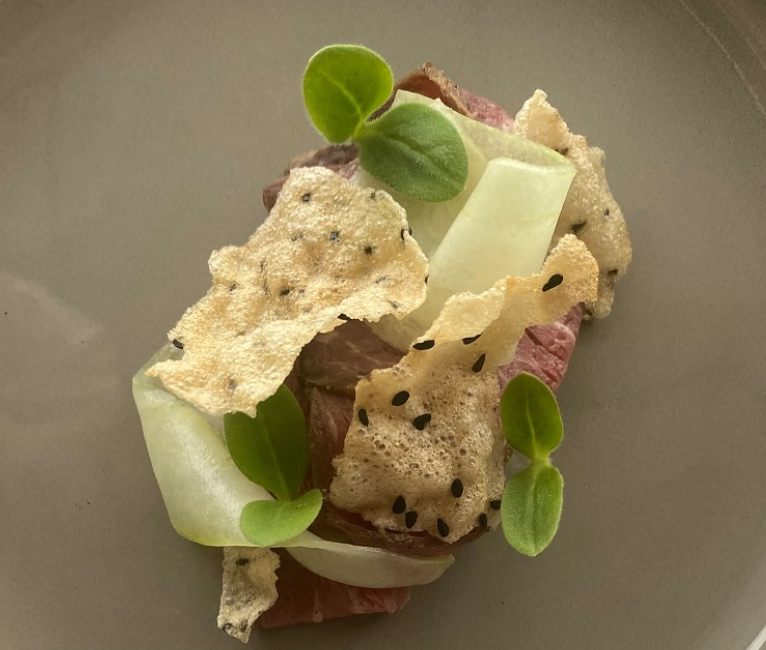 Service is always on point at Harbour Club. Friendly, chatty to the right degree without being intrusive. And once again, this time we were greeted by a lovely lady who recommended a lovely Whiskey Sour to go with our amuse bouche – crispy fish skin, that managed to be flavourful without being over-powering, and scallops in a beautifully delicate cauliflower sauce.
Confession time: I hate cauliflower, and almost avoided the sauce, but my guest's look of delight told me I should overcome my initial antipathy. I'm glad I did, because the combination of flavours was really luscious. I guess this is the hallmark of a great chef, when they manage to make you enjoy things that you usually would not try. And what do you know, the Whiskey Sour went down a treat.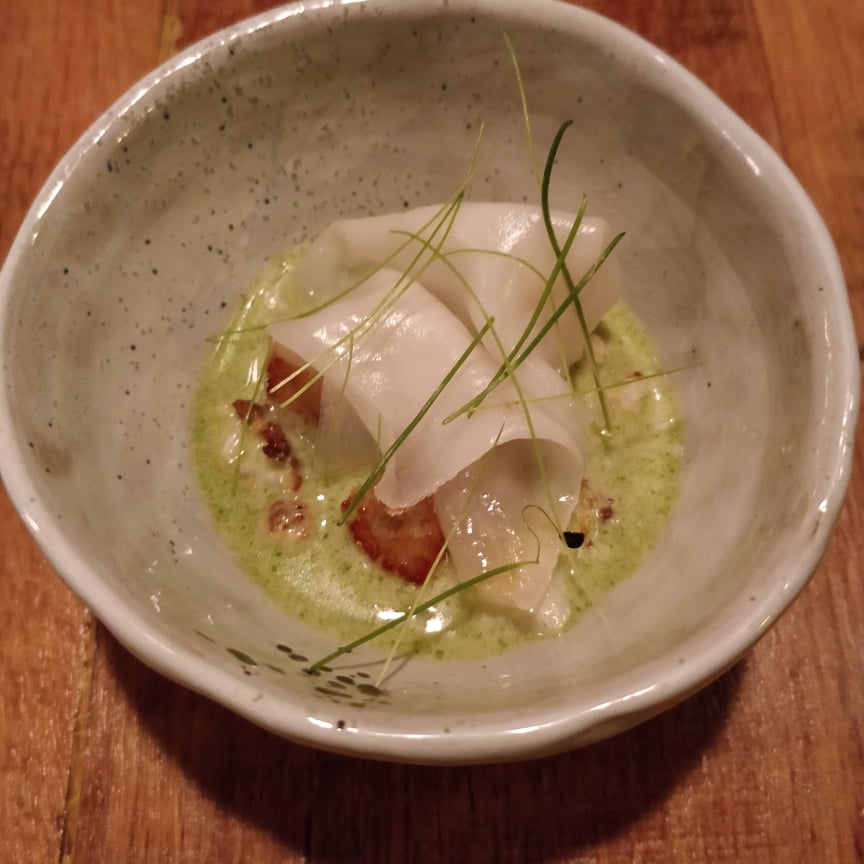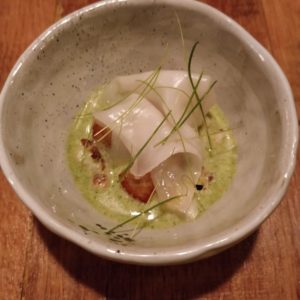 The beauty of the tasting menu is that you can choose to paired every course with a different wine, which we did, so we were in for quite the ride that evening. The second course was a Beef Pastrami with a difference – simple enough ingredients: onion, gruyere and and cucumber, besides the actual beef. Borg has, however, hit upon a luscious presentation that, apart from tasting amazing, also looks extremely pretty.
Typically, the words Beef Pastrami don't quite conjure images of a gourmet dish, but wait for it as this one surprises both aesthetics and palate.
Onto the next discovery: Foie Gras 'Cherry', presented ever so charmingly. Again, I was impressed by the lightness of this offering given that typically foie gras tends to be quite heavy. Accompanied by warm brioche and hazelnuts, this dish was just right, offering the tantalising taste without being too overwhelming.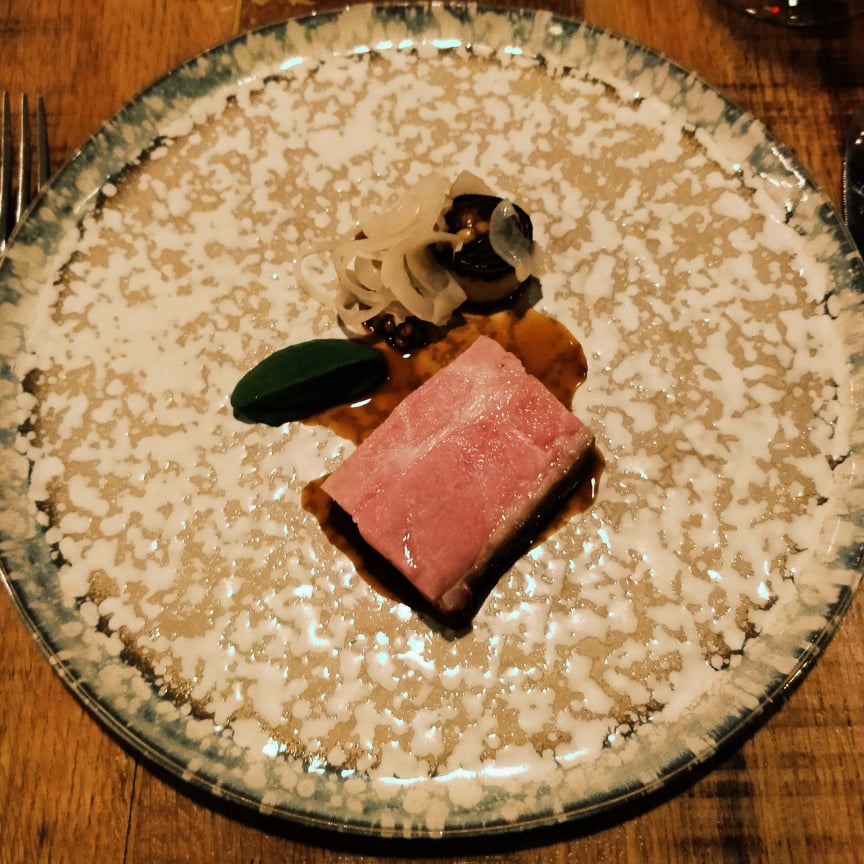 There is a lot to be said for portioning and pacing technique, which are both especially important when it comes to a Tasting Menu. With so many flavours on offer, it can be easy to overwhelm both the tastebuds and the system, but Harbour Club have no such issues. The dishes are very well-paced, giving you enough time to digest and enjoy your wines in between one course and another, which I feel is very important.
The next course, in fact, was calculate to reel us in for the main event, teasing us with light flavours while keeping our expectations. A trio featuring plump prawn, firm fennel and juicy meagre on a bed of garlic puree. Combining all the flavours in one mouthful made for a lovely umami.
And finally, the main event – Local Pork Neck on a Parsley Purée, served with Barley. All the flavours and textures come together for a wonderful taste, but the king of this dish is undoubtedly the tenderness of the pork neck. It is a tenderness that speaks a lot both about the quality of the core ingredient, and the cooking process, which offers a glimpse of the home cooking of yore, refined thanks to modern techniques and knowledge. Definitely my favourite from the entire evening.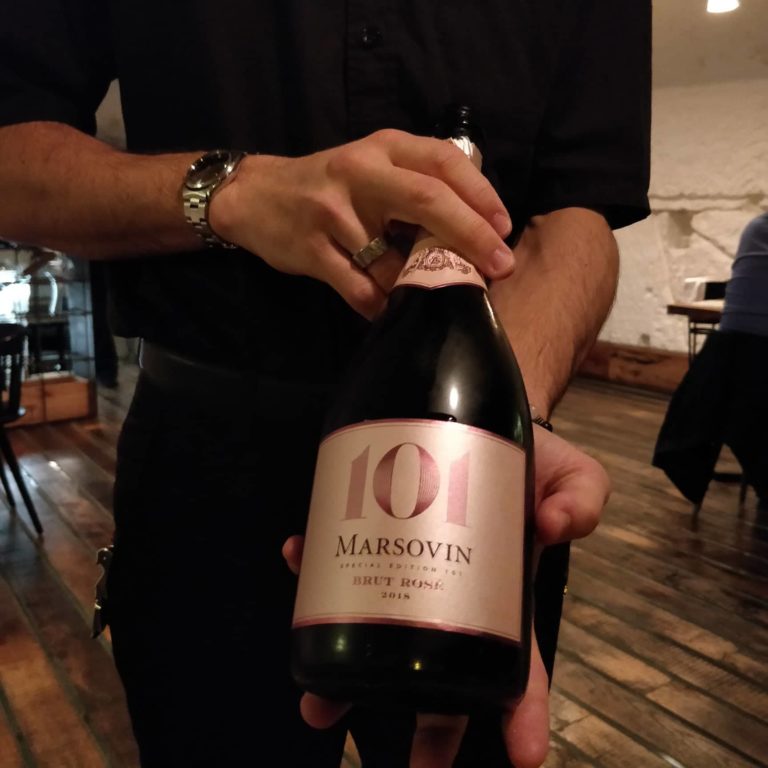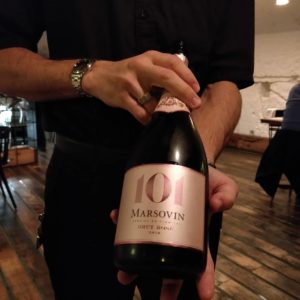 Until, that is we got to the dessert stage – an incredibly indulgent trio featuring white chocolate cake, coffee ice-cream and pecan brownie. A top note to finish on, especially accompanied by Marsovin's Ġuże Passito. Another marriage made in foodie heaven.
The choice of wines throughout was inspired, and brought out the flavours of each individual dish gorgeously. There were some special choices too, as we had Marsovin's excellent 100th anniversary red (a glorious combination of Shiraz, Cabernet Sauvignon, Cabernet Franc and Ġellewża) and a Zafrana, from the local Divinus label, that turned out to be quite the revelation!
For more Malta food and drink news, check out this review of Le Bistro at Radisson Blu.