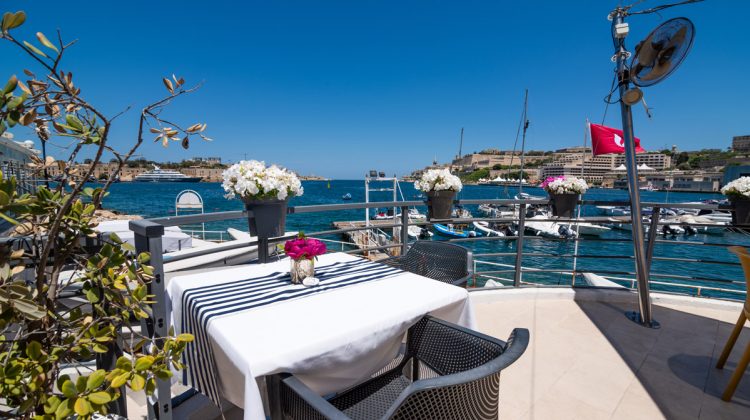 Dinner at the Yacht Club is one of those iconic things that are a must-do for anyone who enjoys chill restaurants with a view.
Let's start with the obvious – *that* view. Sweeping vistas of Valletta and Manoel Island as I sit sipping on a glass of chilled Chablis? Why, yes thank you. Even if the Royal Malta Yacht Club simply decided to throw out a couple of cushions on the floor and call it the deal of the day, I suspect we'd still all be into it, such is the natural beauty of the location.
But they don't, of course. The Royal Malta Yacht Club restaurant, which is called Port 21 incidentally, seriously pulls out all the stops in terms of service and food. No matter where you are seated, the view is guaranteed and it comes with service that is seriously charming and on point. This is a team that knows a thing or three about hospitality, and it's all reflected in the lovely service.
Menus arrive right on time soon after we are seated; we are offered a fresh basket of bread just as my greedy ass finishes the last bite of fragrant loaf; the specials are explained well and graciously… it is impossible not to relax and enjoy the experience.
But on to the food – the menu offers a good mix of Mediterranean dishes, with a strong focus on fresh fish. On the evening we are there, they have Oysters Provencal on the list of specials, so of course there's no way I'm missing out on that. This was definitely the right decision, as the dish was presented exactly as it should be – on ice, with tabasco and a small side concoction that had a definite zing, and fat, juicy, fragrant oysters. It was pure perfection.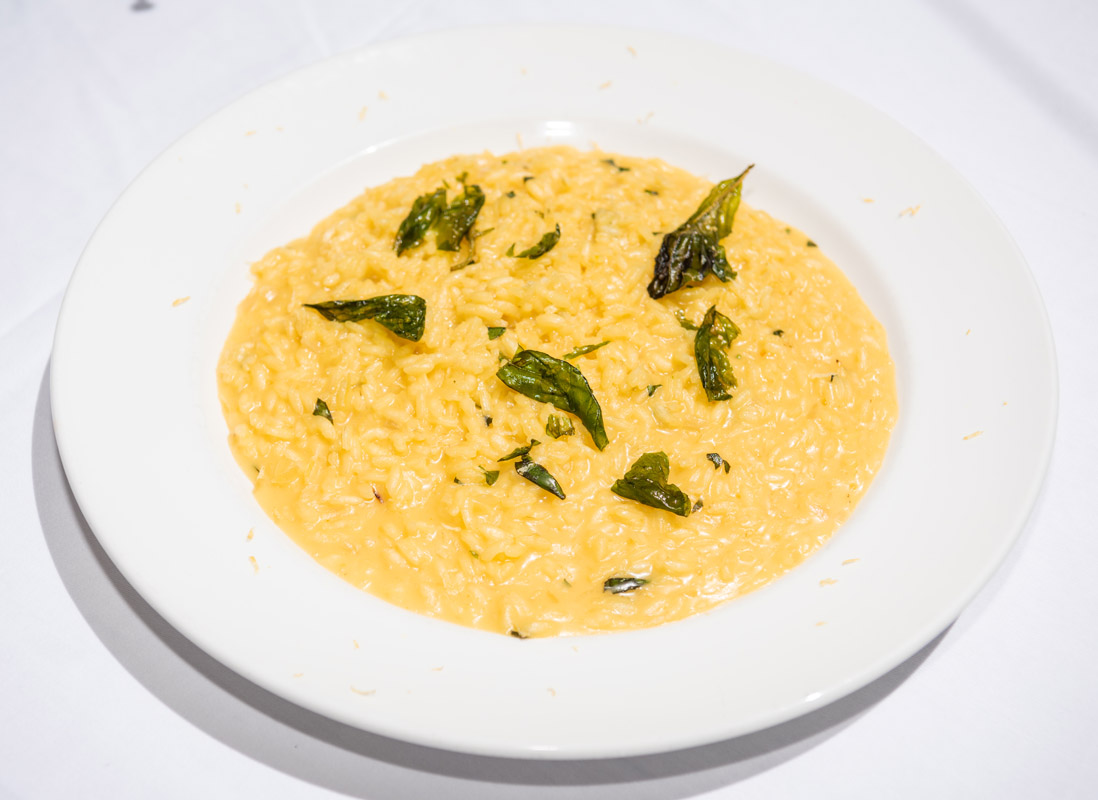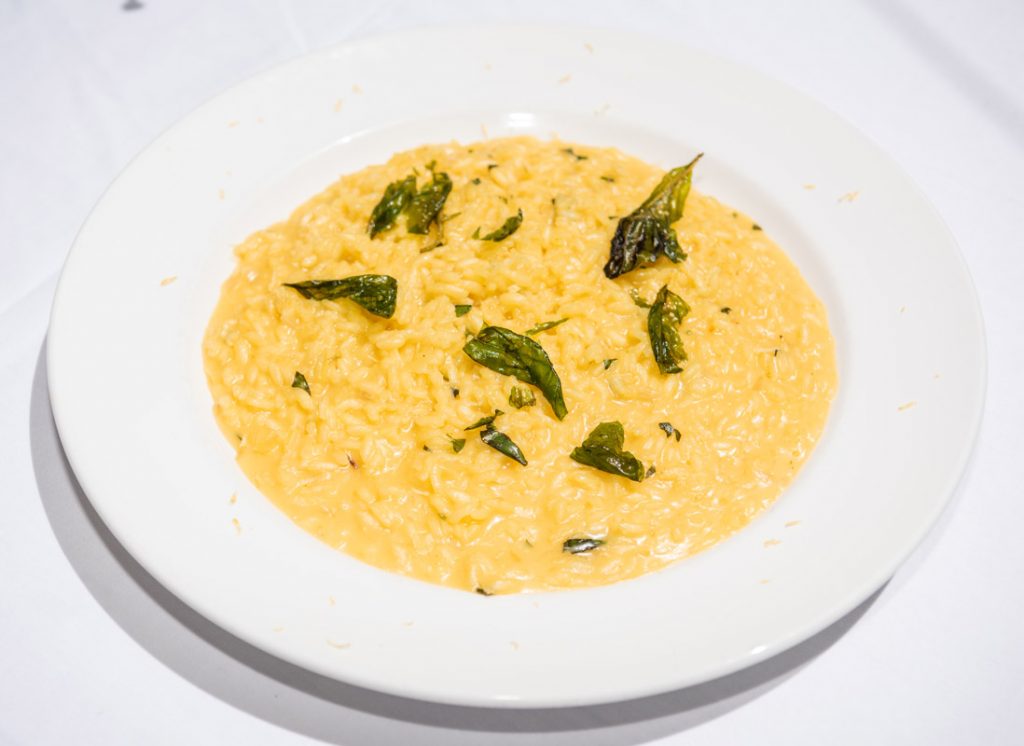 My guest opted for the Risotto al Limone, Basilico e Zafferano, and couldn't stop singing the praises of the delicate flavours – which meant that I had to steal a forkful too, of course. Anyone opting for this vegetarian dish will certainly not be missing out on any flavours.
A glass of wine later we were ready for the main event – my guest's fillet of beef, which looked and smelled delicious, and my rather impressive seabass, prepared al sale. Shoutout to the head waiter Marco Vucovic for breaking the salt covering and filleting the dish oh-so-expertly, so that I could tuck in without worrying about details like bones. And tuck in I did, Chef having done superb justice to this beautiful fish. Accompanied by crispy roast potatoes and veg, this one made my tastebuds sing.
Fast-forward 20 minutes, two empty plates and a vanished Chablis later, and I was ready to state that there was certainly no room for dessert. But I had reckoned without Marco's gentle persuasive skills – not to mention the delectable descriptions he provided us with.
And thus we succumbed to a Pistacchio Cake (so light! so fluffy!) and a Tiramisu that I loved equally. I tested both and I genuinely was at a loss to find a favourite, the one thing I know for sure is that this was a perfect ending to a really lovely dinner.
A big well done to Port 21 at the Royal Malta Yacht Club – we will be back, for more of the gorgeous food and the equally gorgeous view.
Read more about the Malta lifestyle and food scene in Malta. Check out this review of Le Bistro at Radisson Blu, the Iniala Breakfast Club, or read about the Gazebo at the Hilton Malta, or how about Rebekah's in Mellieha?