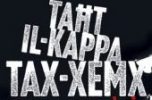 Taħt il-Kappa tax-Xemx is one of those books that blew my mind when I first read it some 20 years ago, mainly because it was one of the first locally-written satires that touched me directly, every page provoking a reaction.
That reaction, more often than not, involved incredulous admiration for the (metaphorical) balls of the author, Karl Schembri (incidentally the author of the equally-impressive Il-Manifest tal-Killer). I'm pretty sure that the book had a similar effect on anyone else who, like me, was involved in journalism at the time.
Through the fictionalised characters of Taħt il-Kappa tax-Xemx, Schembri exposed situations that many journalists witnessed on a daily basis but couldn't report without attracting an avalanche of lawsuits. Now, the book has just been reprinted under the Merlin Publishers imprint, and I really envy those who are reading it for the first time.
The story revolves around the 'confessions' – for want of a better world – of the fictional journalist Mark Micallef who, following a spectacularly bad decision, decides to blow the lid off the spider's web of corruption that he gets to know about in the course of his profession.
Schembri's book uses a biting mix of humour and current events disguised as fiction to convey an effective critique of Malta's society and political structures.
Twenty years ago readers may have given a wry chuckle and found some of the shady situations depicted within Taħt il-Kappa tax-Xemx to be a tad too far-fetched. I mean, a casino emerging out of the sea around Dingli? A cemetery that is turned into a luxury hotel? There's a limit to what you can achieve when greasing the right palms, right?
Well, actually – no, there isn't, as recent history has shown us. Today's readers are unlikely to view Schembri's narrative devices with any incredulity as we have learnt only too well that there really are no limits.
Nothing escapes Schembri's satire, including the church which – let us not forget – was still viewed as untouchable when the first edition of the book came out.
Taħt il-Kappa tax-Xemx is even made even more incisive thanks to the author's mischievous turn of phrase. It's difficult not to guffaw when reading gems like "Kien is-sajf tal-1986, żmien ta' kalma u paċi assoluta f'pajjiżna" (It was the summer of 1986, a time when absolute peace reigned in the country). Younger generations reading the book for the first time may not immediately pick up on the subtext if they're not well-versed in Malta's political history. My advice is not to take this book at face value and to dig a bit deeper.
But the beauty of Taħt il-Kappa tax-Xemx is that even if you take it at face value, the ride will be a rewarding one. When all is said and done, no matter what you choose to take from it, Taħt il-Kappa is a damned hilarious read.
For other culture and lifestyle Malta features check out this review of The Battle for Sicily's Soul, Marta Marta by Loranne Vella and a review of kollox jeħel magħna.