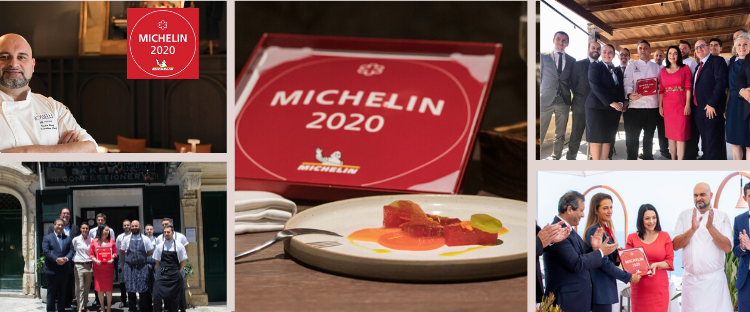 And some well-deserved celebrations were in order for 3 restaurants
Michelin star Malta news, finally! Following the jubilation after three Maltese restaurants were awarded the highly-coveted Michelin star back in February, things quietened down considerably courtesy of COVID-19, with restaurants temporarily closed and all our fun grinding to a standstill.
But now, as everything starts getting slowly back on track, official presentations have been made, with the Under Grain, Noni and De Mondion were finally receiving their well-deserved One Michelin Star Plaque and becoming part of the Michelin star Malta club.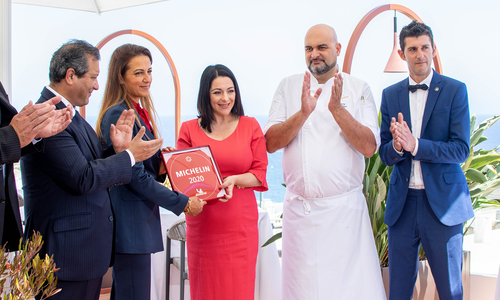 Tourism minister Julia Farrugia Portelli personally visited each restaurant, where she presented the individual plaques to Chefs Jonathan Brincat (Noni), Victor Borg (Under Grain) and Kevin Bonello (De Mondion) respectively.
Michelin Star Malta restaurants
"Being awarded a MICHELIN star is an honour, not just to the Under Grain team, but to the whole AX Group," AX Hotels Hospitality Director Claire Xuereb said. "Putting our baby to sleep, after receiving such high recognition, was one of the hardest things we had to do this year. However, we were committed to keep on working on our brand behind closed doors to re-open with a bang, which we certainly have."
And who can blame Ms Xuereb for being jubilant? One of the newer additions on the Valletta circuit, I found Under Grain's refined dining experience to be gorgeously memorable.
Under Grain is currently operating on Fridays and Saturdays al fresco, from the rooftop, with discussions about extending opening hours currently underway.
Noni's Chef Jonathan and restaurant manager Ritienne Brincat echoed these words, telling regulars on social media that "proud does not even begin to describe this feeling", and that Noni can now pick up where it left off.
Noni has also just launched a new menu to celebrate the re-opening of the restaurant. It is not secret that I have a soft spot for the lovely people and exquisite dishes that are behind Noni, ever since I first enjoyed lunch there soon after its opening – I certainly look forward to this new menu!
Meantime, De Mondion Restaurant, in Mdina, greeted Minister Farrugia with smiles and a full team complement, announcing that it is now operating from the iconic Xara Palace terrace, with 180 degree panoramic views of Malta.
Oh, and let's not forget that Michelin star Malta can also become a thing for other restaurants, as other eateries also attracted mentions from the Michelin guide – Bahia, the little gem in Lija, is one of them – check out my review of one of their amazing blindfold dinners here.
If books, theatre or music are more your thing, check out my main page here.