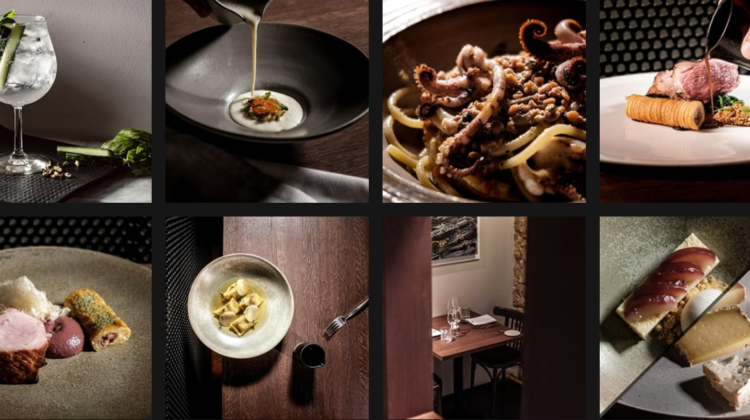 Noni – locally-sourced, fresh ingredients & top class Mediterranean dishes make it deserving of its Michelin star
When Noni first opened its doors to the food-loving public, I was one of the first to review it for the Sunday Times Maltese restaurants section. Even back then, a couple of weeks into its launch, it was immediately obvious that this was something special.
Fast- forward to today, and Noni is one of three restaurants to be awarded a Michelin star in Malta. This is the first time any Maltese restaurant has been awarded the honour.
Below, you can read my review of Noni, published on the Sunday Times. I'm happy to report that the standard has remained beautifully consistent, and I've never been disappointed dining at Noni. All the photos here are by the wonderful Brian Grech.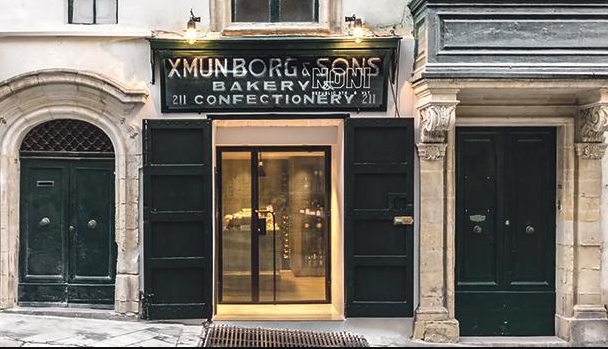 Towards the bottom of Republic Street, Valletta, lies a recently-opened restaurant by the name of Noni. Many will remember this as the former Django's jazz club or – even before that – as Xmun's Bakery and Confectionery, which used to serve fresh bread and cakes to Valletta residents decades ago.
However, upon entering the exquisitely-renovated restaurant, you will be hard-pressed to recognise it as the site for the former two locations. Noni welcomes diners with its edgy, contemporary vibe, complemented by warmer wood tones.
The restaurant is the brain-child of award-winning chef Jonathan Brincat, also known as 'Noni' – hence, the name. Brincat is no newcomer to the local culinary scene, returning to Malta from the UK after working under Michelin Star chef Gary Hollihead to run Waterbiscuit, in St Julian's, as head chef.
Now, Brincat has finally opened his own place, a top-class restaurant that somehow still retains an intriguingly relaxed ambience. Together with his sister Ritienne as restaurant manager, Brincat is bringing to the capital dishes with a refreshing twist, placing the spotlight right back on flavour and ingredients much to foodies' delight.
Noni, in fact, prides itself on using locally-sourced, fresh ingredients – whether we are talking fish or herbs. Fresh fish, in fact, are not included on the menu. Instead, they are part of the daily specials, and change according to what the fishermen's catch yields on the day.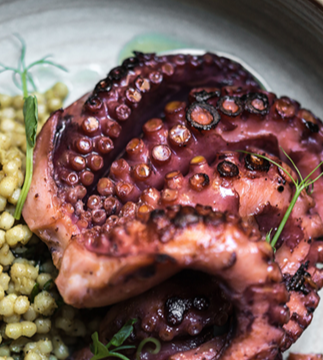 Looking at the menu, which changes seasonally, the approach is decidedly Mediterranean. Starters showcase a variety of fresh produce, meats and condiments that we all love – there's a braised beef croquette with curried cauliflower puree, a roasted pumpkin soup with crispy egg and pumpkin seeds; cured mackerel and pate with pomegranate and cucumber dressing. It's everything you'd think a Mediterranean diet should be.
After enjoying our amuse bouche and some freshly baked bread with homemade olive oil, we tried the Casarecce with Rabbit Confit and Guanciale – a revelation. I have never tasted rabbit so delicately flavoured. The aged risotto with Jerusalem artichokes, goat's cheese and chives was equally impressive: light, flavourful and very different from what we are used to.
For mains, I allowed myself to be tempted by the fish special of the day, a filleted stone bass served with creamed cauliflower and roast potatoes that was beautifully prepared and truly did melt in my mouth. We also enjoyed the Pork Cutlet and Braised Pig's Cheeks, accompanied with creamed cabbage and bacon. The flavours were exquisitely rich without being overpowering.
All this was washed down by a crisp bottle of Isis, from Malta's very own Meridiana Vineyards. A word about the wine-list, in fact. This was curated by Brincat himself and both him and his sister will be very happy to offer their suggestions for the best pairings.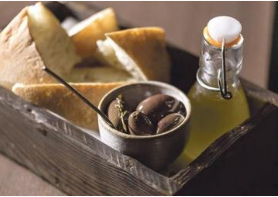 Finally, it was time for dessert. I opted for the Sticky Date Pudding served with cinnamon ice-cream and 1976 port wine. Not too heavy, but beautifully satisfying to any sweet tooth. The dessert menu also offers an interesting Te fit-Tazza, a concoction of black tea, condensed milk mousse, lemon ricotta and lemon froth. The joyful expressions on my dining companion's face as she enjoyed her Te fit-Tazza made me promise myself to order it the following time I'm at Noni's.
Dinner came to an end with coffee and petits fours, and we walked out decidedly happier than when we had walked in. Noni's is definitely an experience to be savoured.
Noni, at 211, Republic Street, Valletta, is open for dinner from Monday to Saturday between 6 and 10pm and for lunch from Thursday to Saturday between noon and 2.30pm. For reservations call 2122 144.
This review was first published on the Sunday Times when the restaurant first opened in 2018.
Want to read more restaurants reviews? Check out the chic AKI, in Strait Street Valletta, or how about a fancy high tea at the Corinthia Palace? Or maybe you'd rather have another Michelin star winner with underGrain.