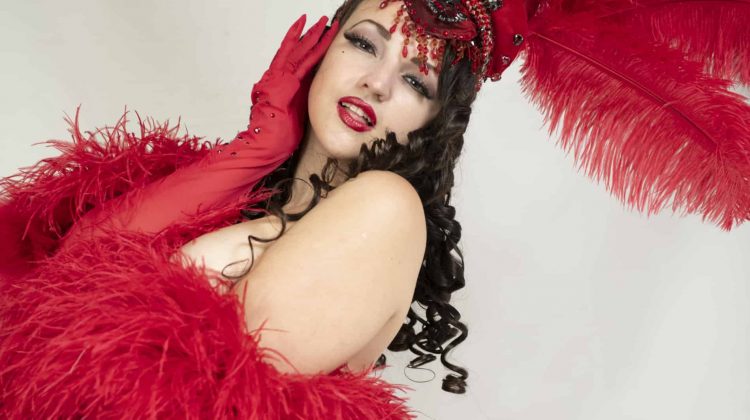 Photo: Bernard Polidano
Undine La Verve chats about the fourth edition of MalTease
It's that time of the year again, when the stage at Spazju Kreattiv is transformed into a kaleidoscope of colour, a flurry of feathers, and a feisty group of Burlesque dancers take over the stage in a celebration of arts, burlesque and empowerment of all genders. I caught up with the gorgeous lady behind it all, Undine La Verve.
What is the concept behind Maltease?
MalTease is Malta' annual biggest Burlesque and Variety theatre show and my initial idea, when I decided to put on such a big show, was to showcase the beauty and diversity of the art! I want to show that Burlesque is not all about uniform-looking girls dancing in beautiful costumes but so much more – performers of all shapes and sizes, genders, ethnicities, ages and styles.
I wanted to show the comedy in Burlesque, the poetic side, the creepy, the alternative, the silly sides of the art! And that remains my goal to this day. And of course we refer to Strada Stretta and Malta's cabaret heyday,of which I hope my production can be considered as some form of revival, though maybe in a more modern way!
I also love the theatre space at Spazju Kreattiv and how intimate it is, which is perfect for such a show. This year sadly, it's very socially distant so it will be even more intimate in a way, I guess.
You are a firm believer in the empowerment of burlesque. Can you tell us about it?
I believe that first and foremost Burlesque is entertainment, but I also do believe that it has the power to be so much more. Empowerment has become a buzzword and therefore has somewhat lost its strength. But it IS empowering.
Burlesque breaks down boundaries. It shows that flesh does not have to be offensive or lewd. Burlesque gives performers the ultimate freedom of expression – there s no director or manager or choreographer telling us what to do (in our solo act) and we can create whatever act we want, expressing it in our own way, and that is empowering to the performer.
As for the idea that Burlesque empowers women? Well, it does. And it is not limited to women but persons of any gender. I see it. People who come to my classes, I see them open up, I see them become more confident, come out of their shell and have fun! And that is the power of Burlesque.
Overcoming yourself, some shyness, leaving your inhibitions behind and having a good time, feeling great in your own skin… that translated into life. And just seeing people do that wholeheartedly on stage…it's contagious.
What have been the challenges of putting up the show in these difficult times?
This year it has not been easy. Challenge after challenge thing came up. We moved the dates three times, pushing the show back first by a year, then by two months and finally we chose these dates. But it actually worked out perfectly because it's my birthday weekend and I am entering a new decade and this is the perfect present! I couldn't think of a better way to celebrate.
Finding performers was easy at first. I am so grateful to be part of the global Burlesque community having been doing Burlesque Internationally for almost a decade – thankfully I have a great pool to choose from, and that was what saved me in the end. I had to change performers several times, and when new restrictions were introduced it was not easy.
Lastly, I have to admit that I am doing this for the love of the art. It is not going to be profitable due to the limited number of tickets that we are able to sell…but … art must go on is the motto of this year's production!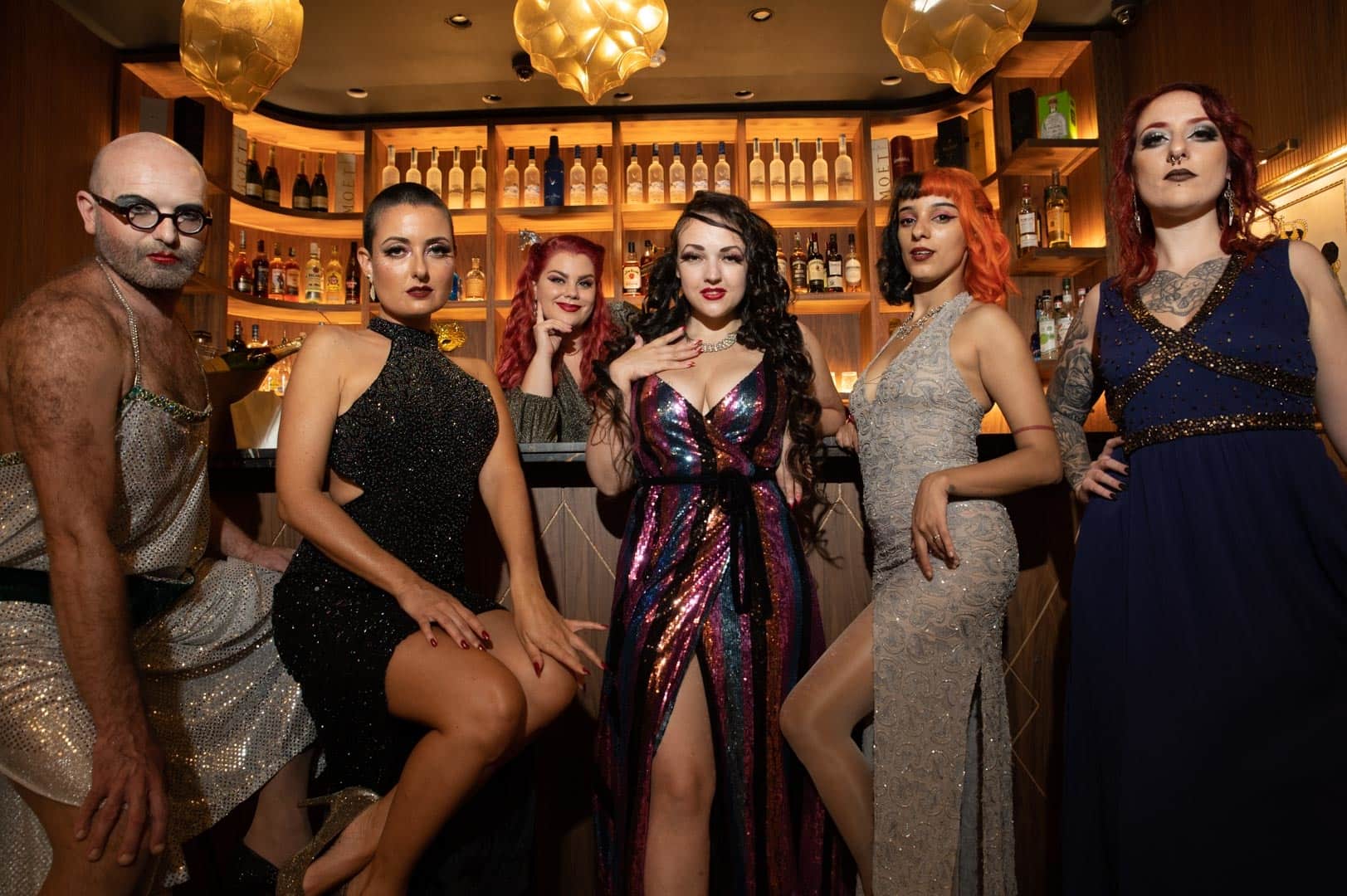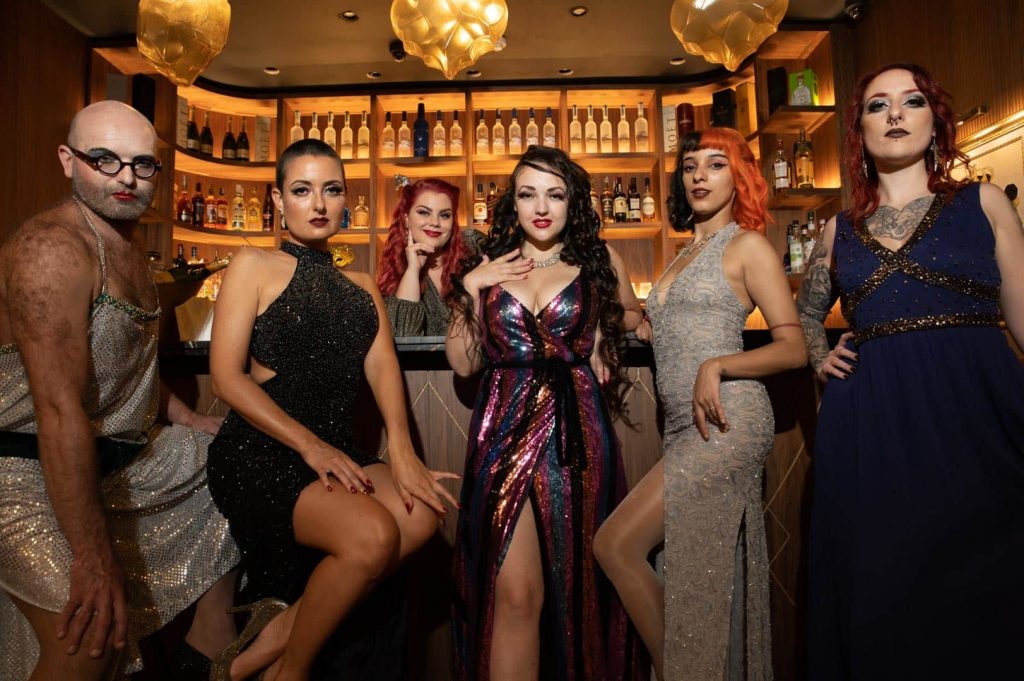 Photo: Kevin Cassar
This is your fourth edition – how have you seen the show grow and evolve?
I started producing shows in Malta in 2015 and the first Maltese show was organized in 2016. Back then Burlesque was not well known and few people understood what they were getting themselves into. But over the years both the productions and the school has been gaining more attention and becoming better known, the art of Burlesque is appreciated which is something I have been working for single handedly for a long time, but not anymore.
I have a team of students and mentees who help me now and who take part in the shows too. I've really built a community now of both up and coming or future performers and of Burlesque enthusiasts! I'm very proud of this!
I am so grateful to so many people who have helped like Spazju Kreattiv without whom this year's edition would be impossible, all the venues that welcome Burlesque and people like you who help spread the word!
Can you tell us about the artists who are taking part this year?
The final cast is, as always, an eclectic group of wonderful performers! I am very sad that some of the performers I had initially booked cannot make it, but I am very happy with the final cast! I have my lovely students and mentees from the Burlesque Academy of Malta, performing a group act. One of them is also making her stage debut – the fun and fabulous Bella Stardust – and we might see a glimpse of Mabel Moonshine too, our glowing Finnish starlet!
On the mic we have the fantastic Colin Fitz; Gwilym Bugeja on magic duties bringing as much funny silliness as magic; singing by the beautiful Larissa and our very own Singing Dutchman Henk Wolswijk, who doubles in duties as my dad. And even my mum might make an appearance…we are a show family, even my dog used to be a show dog!
And as for the foreign guests – from Baaria, Germany, the singing and dancing chameleon of Burlesque – Elsie Marley! She is going to bring fun and joy to the show and I am so excited for her to rouse the crowd!
From Slovakia, the founder of Bratislava Burlesque comes the elegant and sensual Lotta Love – I am very excited about her act, but I don't want to reveal anything. And lastly, we have Kain Soma who is making his Burlesque debut. He does aerial straps and his strength and artistry is something to admire!
MalTease takes place between July 23 and 25 at Spazju Kreattiv, Valletta. Tickets are available online.
Would you like to read more theatre related posts? Check out this review of Whats Their Names Theatre A Midsummer Night's Dream, or Culture Venture's Il-Pozittivi, or Kaxxa Infernali: Explosions.