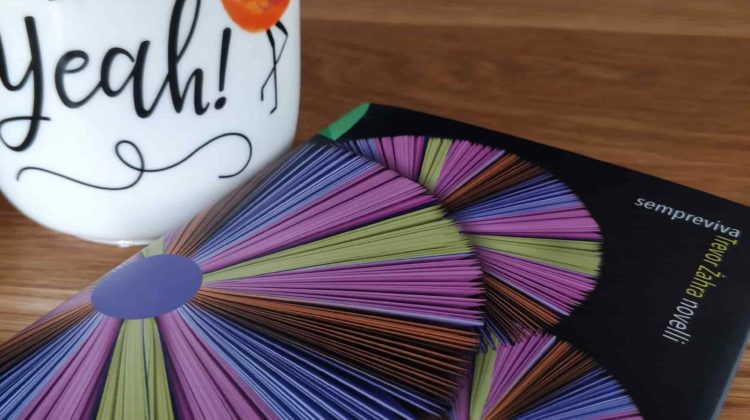 Join in for a live reading from Trevor Zahra's latest book on February 3, online
I was immediately intrigued upon receiving Trevor Zahra's new book, Sempreviva. Not simply because of the obvious fact that a new collection of Trevor Zahra stories is always cause for joy. But also because of the feel of the book itself.
Presented in hardback, Sempreviva is slightly smaller than your standard book-size. Somehow, handling brings a sense of comfort, both thanks to its thickness and the convenience of its size.
There's something honest and soothing about the feel of it. I do believe in the physical attributes of books, and Sempreviva is a winner on that point alone. The book is gorgeous, to the point that it has not found a place on my bookshelves yet and adorns my living room coffee-table instead, within easy reach.
Because Sempreviva is the kind of book that you will want to have within easy reach, a collection of 37 stories in perfectly digestible sizes, so that you can easily treat yourself to a quick read when you stop for a coffee break, for example.
Careful though. Much like the box of biscuits that you also find on my coffee table, these stories are very more-ish. So don't be surprised if you find that your 10-minute break has magically stretched to an hour or so.
This new collection has, as you may have guessed, flowers for its theme. But this being Trevor Zahra, don't expect a collection of flowery (sorry), happy-go-lucky tales. Sure, there is that too, but – as is Zahra's wont – Sempreviva depicts the ever-complicated web of human emotions that are as colourful as the flowers that each story talks about.
Things kick off very prettily with Benniena, and it's charming depiction of an unexpected – and unusual – date that takes place under the heady frrance of the Hylocereus undatus, or the Benniena of the title. From then onwards we are taken on a rollercoaster ride through stories that delight, provoke chuckles, or maybe a poignant sigh sometimes.
Sempreviva Reading
Sempreviva gifts us a collection of tales that are funny, eerie, disturbing and heart-warming in turns. And now, February 3 also gifts us with a live reading – well, streamed online live, close enough – of these stories, by Trevor himself and some friends. The event, which is organised by Merlin Publishers, kicks off at 6.30pm here and everyone is welcome to join in. In these difficult times, it is just what the doctor ordered – a safe event that kicks off the evening rather awesomely.
For more book related posts check out this review of Karl Schembri's Il-Manifest tal-Killer, Lara Calleja's Kissirtu Kullimkien or Malta's first e-book offerings.