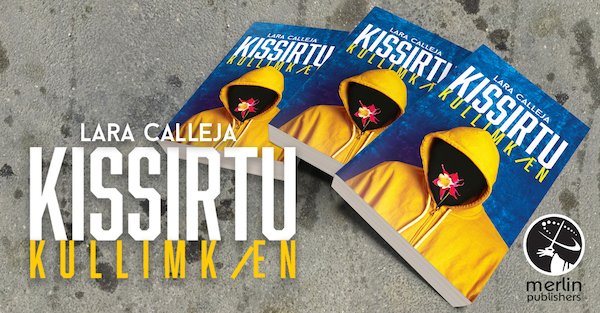 A poignant collection of stories highlighting Malta's construction plague
Having read Lara Calleja's debut novel, Lucy Min? – and thoroughly enjoyed it – I was curious as to what this second book, Kissirtu Kullimkien, might bring to Malta's literary landscape. And also somewhat sceptical, truth be told.
Knowing Calleja to be an avid environmental activist, and given the title and the evocative cover illustration by Pierre Portelli, the topic of the book is obvious. But I was curious as to how Calleja had chosen to depict the construction tragedy that has taken hold of Malta.
An entire book denouncing construction could turn out to be… well, boring, especially when you're preaching to the converted.
Turns out I couldn't have been more off the mark. In the wrong hands, the theme – as important as it is – might have made for a dry tale. But not with Calleja's flair for storytelling.
Kissirtu Kullimkien – an indictement full of human pathos
What Calleja does, with Kissirtu Kullimkien, is weave real-life stories into a poignant fiction, imbuing Malta's penchant for turning open spaces into 'fletsijiet' with the human pathos it so desperately needed.
Kissirtu Kullimkien presents a series of short stories that introduce us to a caste of characters that tell a lamentably familiar tale. There's Rożi tax-Xgħajra, who is forced to swap the green and blue expanses of the seaside village with an elderly home. What happens to Giovanna the cat, after Rożi disappears and her old house is demolished?
Stejjer bejn bibien magħluqa, which smacks more than a little autobiographical, though I might be wrong, explores the love that many of us hold for exploring old, abandoned houses. Houses with untold stories and the remains of strangers' lives, all likely to be forgotten forever as soon as the bulldozers come crashing.
All the stories ring a knell of unhappy truths – like Geġwiġija, and the matchbox conditions many of us are forced to live in, thanks to decreasing spaces and shoddy construction that doesn't mind driving residents insane – or worse – as long as the profit margins are higher.
Ix-Xufier u Fransina is perhaps my favourite of the lot, speaking of a kindness that nowadays is rather rare, and which make the story even more poignant as it moves to its inevitable ending.
There are no sermons, no exhortations from atop some high horse. At no point do we feel that the author is trying to make up our mind for us with Kissirtu Kullimkien.
But make up our mind we do, because the problem with Malta's 21st-century plague stares us all in the face when we realise that these fictional characters we are reading about are not really fictional at all. That we have met all of them, at some time or another, and that some of them may even be us.
Kissirtu Kullimkien is very sobering reading, subtly painting a picture of an island gone made with greed and of where that is taking us. More than an indictement, it is the equivalent of a Ghost of Christmas Present that is fast racing to a definitely grim Future, unless the people put their foot down now.This book is a very good start in making that first step.
Kissirtu Kullimkien is published by Merlin Publishers. Read about the cult classic Is-Sriep Reġgħu Saru Velenużi being turned into a film production, or about the most amazing Maltese women; or about this collection of anecdotes about Valletta.