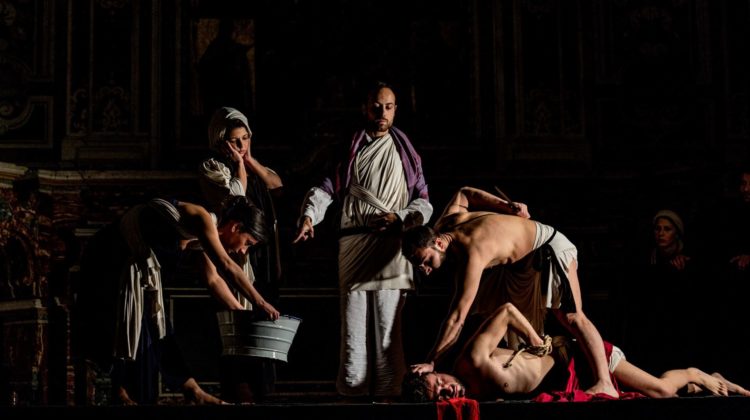 Three Palaces Festival to see Caravaggio's most famous paintings brought alive in Tableaux Vivants
Some 13 years ago, Ludovica Rambelli created a living painting, a Tableaux Vivants of 15 of Caravaggio's most beloved pieces.
Part installation, part theatre, part choreography, all magic – it didn't take long for videos of the piece to go viral. Including with those who had never felt any particular fondness for the style of Caravaggio.
Since then, the piece has been performed over 150 times. No matter how many times you look at the YouTube videos, of which there are aplenty, the level of intrigue remains the same. Even on our monitors, it looks mesmerising. Performed live, up close, it must be devastatingly beautiful.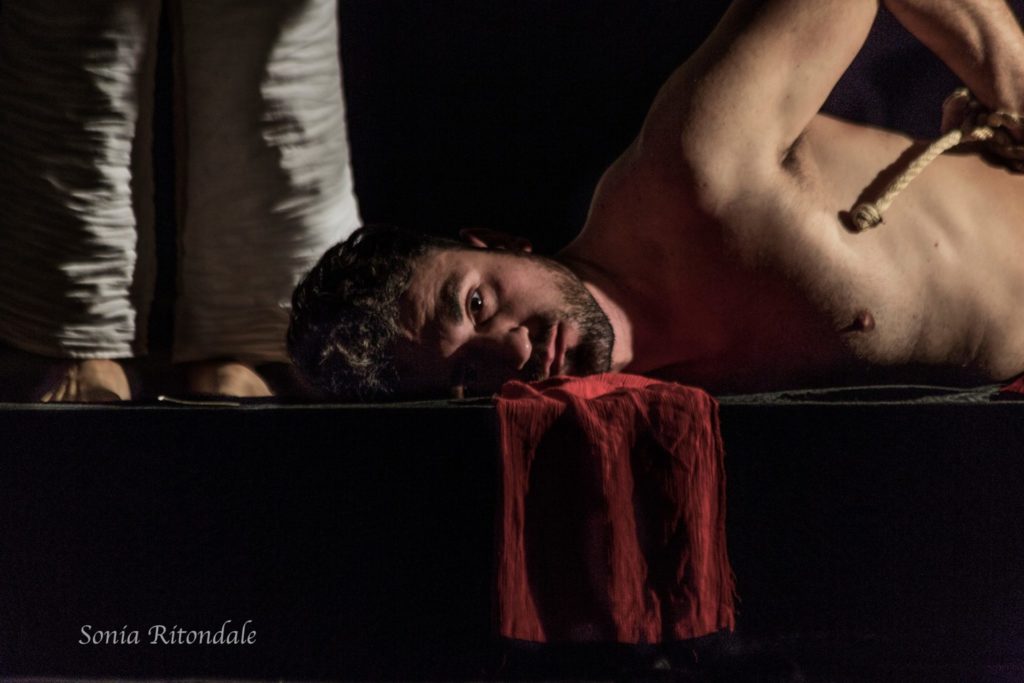 Equally beautiful is the fact that this is something that a Maltese audience will actually be able to experience next week, when the Ludovica Rambelli Theatre troupe make their way to Malta for the Three Palaces Festival to create La Conversione di un Cavallo, as the Caravaggio Tableaux Vivants is called.
Produced as part of the Three Palaces Festival, the production promises to deliver dramatic, and hypnotic, experience of these Tableaux Vivants. I managed to speak to Laura Lisanti, from the production company itself. Lisanti shared with me the vision of the artists who take part in this living painting, explaining how.
We train every week for about four hours
"The creative process is always evolving. The Tableaux Vivants have been produced many times, and creativity is precisely the element most at risk in this work, due to its repetition. To overcome this problem we train every week for about four hours.
"We work on the fluidity of the movements, the simplicity of the gestures, and on the de-structuring of the actions. Otherwise, repetition can cause an actor to become stagnant, the movements rigid."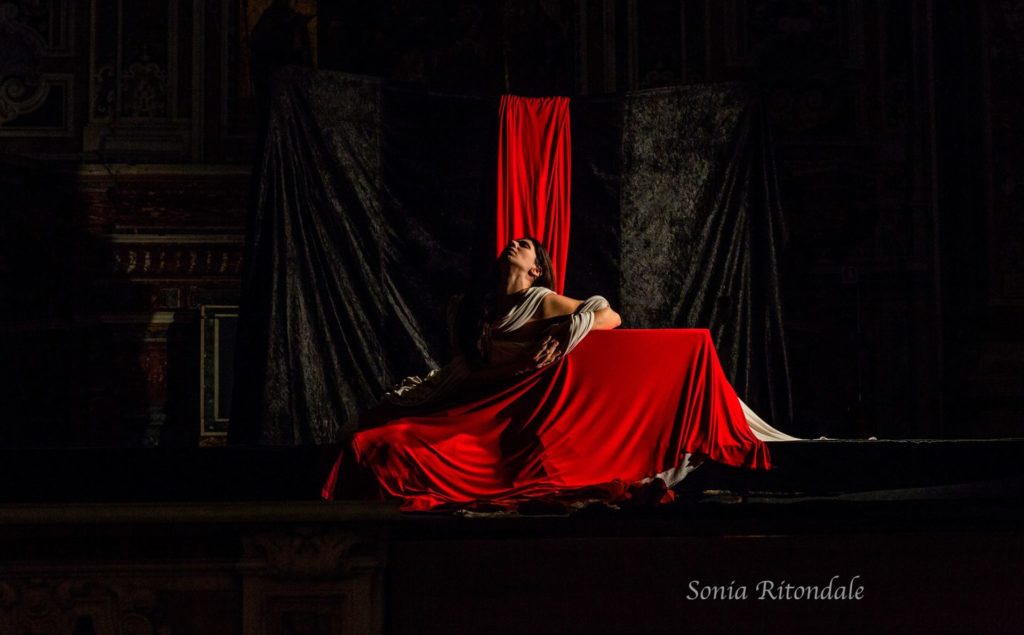 On stage, the actors do not feel – but they arouse feelings in the audience
"Chemistry doesn't have much to do with our work. On stage the actors are not the ones to feel; they are the ones who arouse feelings and emotions in the viewer. It is all about creating a great visual, being physical, but not about being sentimental.
"Almost all the actors come from artistic studies, and already possess a basic knowledge of Caravaggio and his paintings. But for this, we needed to go deeper into the study.
"We look closely at each position, fabric or object. We discover common elements between them, such as that some things are repeated from one painting to another. One example are the pearl earrings in Giuditta and Oloferne and the Maddalena Penitente."
The actors delve deep into each painting, finding repeated elements between them
"We also focused on the positions of the characters, in angels for example, where the supports of the hands can be seen. We realised that the positions of the various characters and the particular movement they are made to do actually result in the very facial expressions that we see in the paintings as a natural consequence of that particular movement.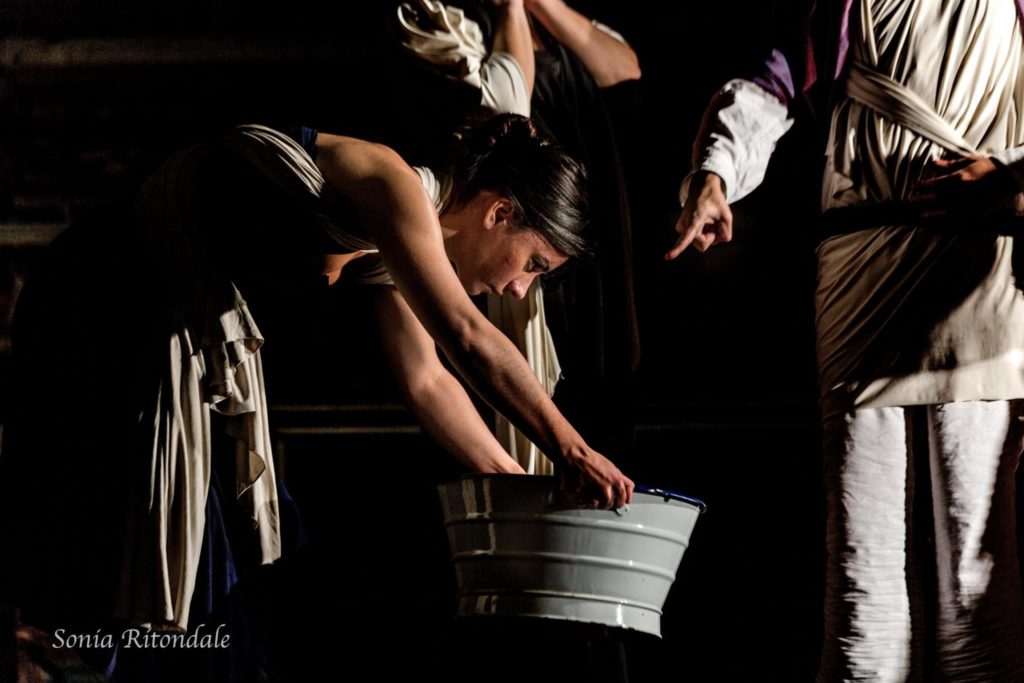 "The biggest challenge to turn these Caravaggio pieces into reality? It's all about making a work come alive without becoming the 'copy'. Because a masterpiece cannot be copied."
A masterpiece cannot be copied
"How would I explain this show to someone who had never seen it? I would say that this show should be imagined in Caravaggio's studio just as the painter posed his models. To this, we need only add great audio, a music that acts as a dramaturgy, a change of sight and a brilliant intuition.
"The piece is quite challenging physically. There is a need for constant training. And the music is decisive; it gives an atmosphere to the work. It is the real dramaturgy.
"To recreate the chiaroscuro aspect of the paintings we use photographic lighthouses that give us both the cut of light, typical of Caravaggio's painting. And we use a spotlight with a little more diffused light to illuminate faces."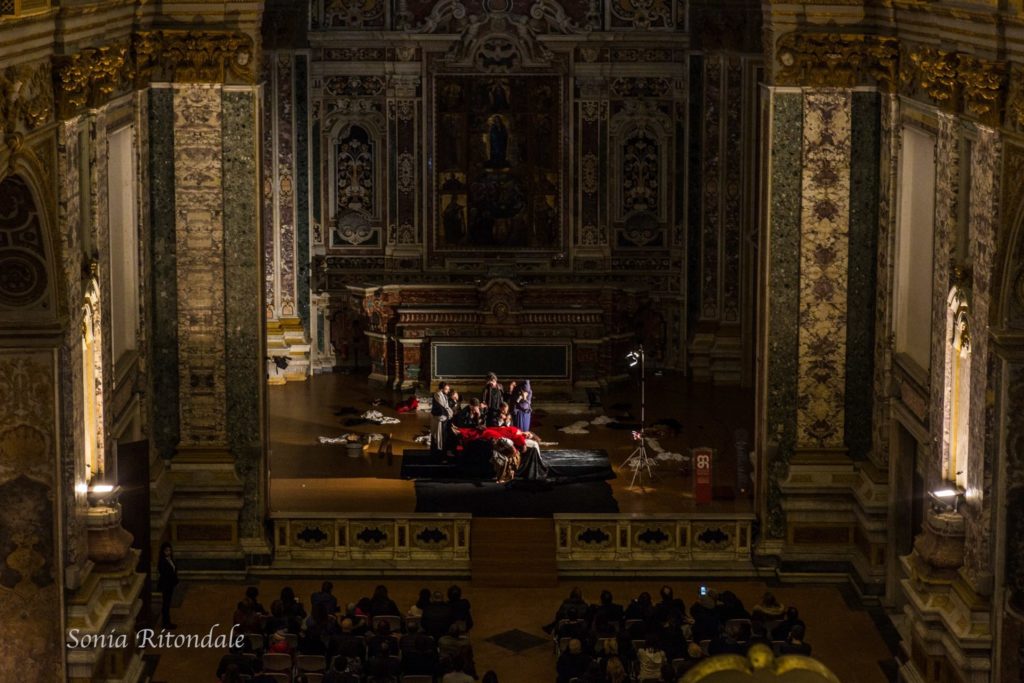 The music is decisive for this production
"Every actor who has gone through this show has enriched the work with something new. Ludovica started her work on tableaux vivants some 14 years ago. There were less fabrics, fewer objects and fewer paintings.
"Then, over the years, the work began to take a more articulated, more complex form. Slowly the paintings have increased, and the music has changed. But everything happened naturally, without the slightest forcing."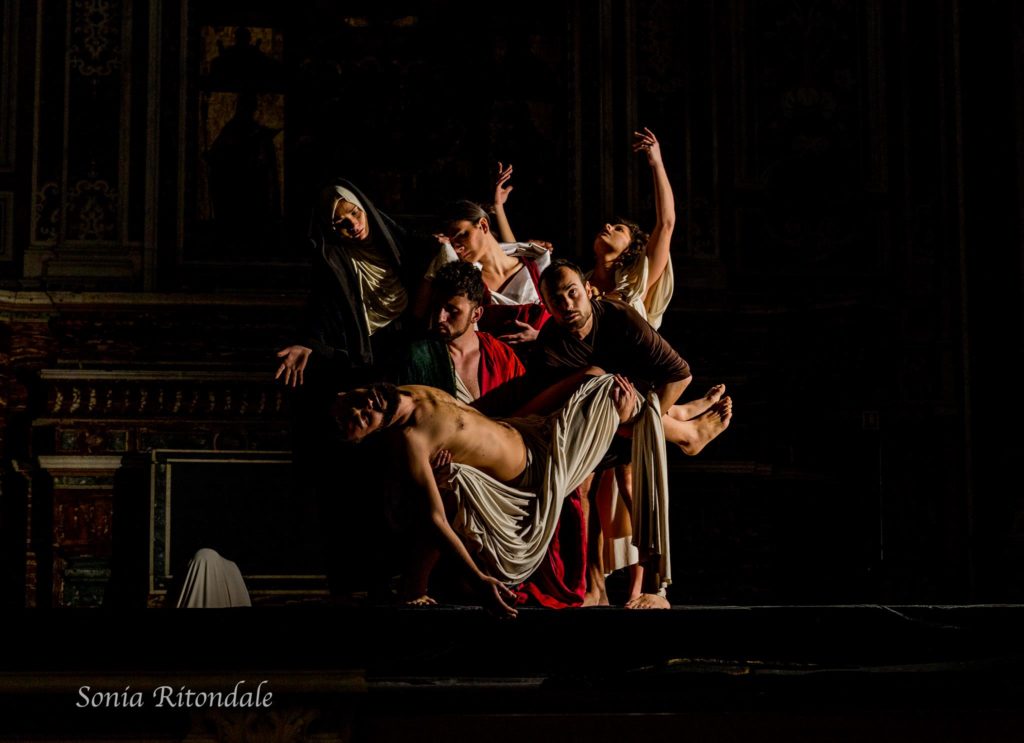 La Conversione di Un Cavallo Tableaux Vivants will be put up as part of the Three Palace Festival on November 7 at 7.30pm and 9.30 pm at the Church of St Mary Magdalene, Valletta. Tickets are available here. The following paintings will be recreated:
La Deposizione (1602-1603) Musei Vaticani, Città del Vaticano; Estasi di maddalena o Maddalena Klein (1606) Collezione privata; Crocefissione di Pietro (1601) Cappella Cerasi, Santa Maria del Popolo, Roma; Decollazione del Battista (1608) Cattedrale di San Giovanni, La Valletta, Malta; Morte della Vergine (1604) Museo del Louvre, Parigi; Giuditta e Oloferne (1599) Palazzo Barberini, Roma; Incredulità di Tommaso ( 1600- 1601) Bildgallerie di Postdam; Flagellazione (1607-1608) Museo di Capodimonte, Napoli; Sacrificio di Isacco (1602) Collezione Cremonini; Martirio di Matteo (1600) Cappella Contarelli, San Luigi dei Francesi, Roma; Annunciazione (1609-1610) Musée des Beaux-Arts, Nancy; Adorazione dei Pastori (1609) Museo Nazionale, Messina; Riposo durante la fuga in Egitto (1595-1596) Galleria Doria Panphilj, Roma; Madonna dei Pellegrini (1604-1606) Sant'Agostino, Roma; Santa Caterina d'Alessandria (1597) Museo Thyssen-Bornemisza, Madrid; Narciso (1597-1599) Galleria Nazionale d'Arte Antica, Palazzo Barberini in Roma; Giovanni Battista (1604) Nelson-Atkins Museum of Art, Kansas City, Missouri; Seppellimento di Santa Lucia (1608) Santa Lucia, Siracusa; Martirio di Sant Orsola (1610) Palazzo Zevallos, Napoli; Resurrezione di Lazzaro (1609) Museo Nazionale, Messina; La Maddalena (1594-1595) Galleria Doria Panphilj, Roma; San Francesco in Estasi (1594-1595)Wadsworth Atheneum, Hartford; La Canestra di Frutta(1594-1598) Pinacoteca Ambrosiana Milano
Read more about Malta's culture scene here. Learn about our policy regarding commercial collaborations here.