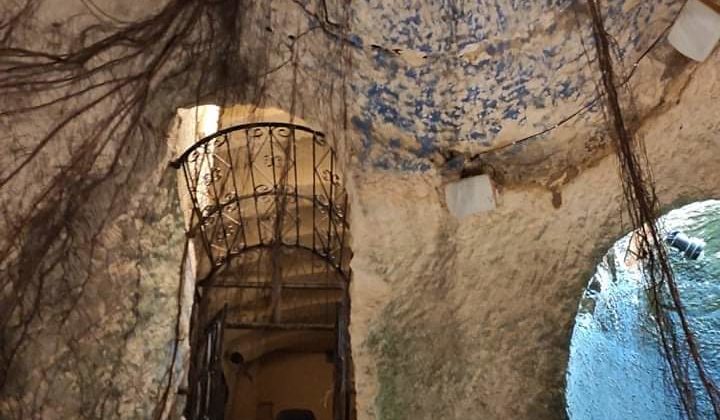 Little known gems about Malta's history, every Sunday on TVM
A new culture programme hits our TV screens tomorrow and I have to say I'm intrigued. Called Il-Muxrafija: Stejjer u Mkejjen, this 30-minute production offers a new perspective on Malta's histories and the first episode certainly shed an unexpectedly interesting light on certain aspects of our heritage.
First things first – Il-Muxrafija is hosted by Fernando Mercieca and Glen Chircop, and seeks to offer an 'off-the-beaten track' look at those quintessentially Maltese things that surround us, but that we are very unlikely to actually know much about (unless we're actually historians, that is).
The first episode of Il-Muxrafija offers three segments, each of which I can honestly say that revealed some super-cool stuff. In fact, I'd say that one of the biggest selling points of is precisely the way the programme packages what could be considered dry parts of history into anecdotes, giving life (and some spice!) to Malta's history without sacrificing accuracy.
I particularly appreciated the high production values that are clearly a priority for the team. There is some superb footage that will take you to various corners of Malta, giving the viewer an unusual perspective even to places that may be familiar. The inclusion of archive photography is another big bonus when tackling history, and helps put us in the moment, so to speak.
Onto the actual topics from Episode 1. You might be wondering about the title of show itself – Il-Muxrafija. Chill if you've no idea what this means, because I didn't either until I got treated to a preview of the show. I won't give the game away, because Il-Muxrafija explains the meaning behind its name in a much more entertaining way than I could hope to, so check out the actual show tomorrow if your interest is piqued.
The other two topics for tomorrow include the history behind Tarxien's statue of Our Lady of Holy Doctrine. Quite an unexpectedly creepy angle, and I will stop there. The first episode closes off with some French history.
From what I have seen so far, Il-Muxrafija is likely to attract a number of fans who enjoy unusual narratives related to the history of Malta. Kudos to Sean Chircop, in charge of writing and research.
Il-Muxrafija airs every Sunday at 5.30 on TVM. It is produced by Fernando Mercieca, Anthony Buttigieg and Tonio Camilleri.
Want to learn more about what's new in Malta? Check out this new Collab with Bookia, a call for writers from this UK press, or a new eco-friendly kitchen wrap.