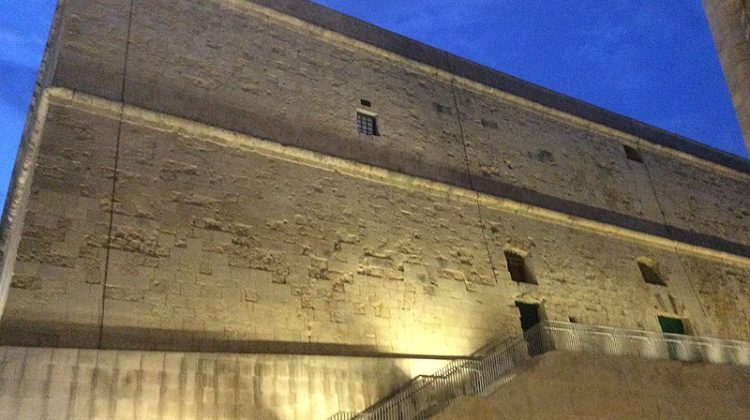 Malta's theatre history – a state of play
We are all in agreement that Simone Spiteri's seminal work Appuntamenti was a game-changer for Malta's theatre history
Only… was it, really?
It certainly opened up the gates for potential change. It gave Maltese theatre practitioners a hint of a new direction that could be taken by homegrown productions.
And it offered Maltese theatre goers a glimpse of a style of script that was certainly not common on our stages, in whichever language, throughout Malta's theatre history.
All the above is the very definition of a game-changer.
Whether we actually took the hint and changed the game, is a totally different debate.
Since 2009, Malta's culture theatre history has pretty much undergone a revolution. We get to enjoy a locally-produced (albeit not necessarily locally-scripted) theatre piece almost every week. During high season, we have more than one theatre event per week to choose from, which does not make theatre companies happy – understandably – but which can be seen as a positive sign of a busy theatre scene.
We have the, let's call them edgy, foreign productions, originally introduced by the likes of Unifaun Theatre and Actinghouse Productions, both sadly defunct. We have beaten censorship. We have productions in Maltese, English and – to a certain extent – even other languages. Malta's theatre history appears to be doing well.
Two particular aspects that indicate a mature theatre scene continue to elude us
Yet, I still believe that two particular aspects that indicate a mature theatre scene continue to elude us.
The first is that we still have a dearth of female playwrights, writing for an adult audience in Maltese. Talented female writers whose works are then adapted to the stage we have aplenty.
But very few female writers will create works that are primarily intended for the adult stage. Recent examples include Clare Azzopardi's Tebut Isfar and Angele Galea's Waħda Minnha.
In 2013, Leanne Ellul won the Premju Francis Ebejer for scriptwriters with Ma Rridx Immur, which was then produced at Teatru Manoel.
Other examples escape me, and I would be grateful to get to know about any that have affected Malta's theatre history.
We do have female writers who create excellent new works for a younger audience, particularly for events like the highly-successful ŻiguŻajg Children's Festival. Denise Mulholland, The New Victorians and Marta Vella are three such examples, and their works are also game-changers in a different area of theatre.
And, there are other female writers who create scripts as part of a funded framework, like Get Your Act Together.
This latter initiative is likewise needed for a healthy theatre scene, but of its very nature is constrained by its very framework.
So, Maltese female actresses and directors who have reached a standard of excellence, we have aplenty. Playwrights are a bit more thin on the ground.
Why is it so important to have female playwrights?
Why is it so important for Malta's theatre history to have female playwrights, you may rightly ask. In a world where we try to minimise gender differences, is this even relevant?
I believe it is. And that it is only when balance has been reached that we can stop caring about gender.
The second aspect that eludes us has nothing to do with gender. Today we are lucky to count a number of scripts in Maltese that have made it to the stage.
However, very few of them offer a maturity of theme that makes the audience question social realities, or even that inspire a degree of introspection or self-awareness.
We have had political satire, light social commentaries, comedies, thrillers, musicals … an entire spectrum of genres.
Deeper themes, not so many.
This is not intended as a criticism of the individual players on the scene. Theatre companies like Teatru Malta, for example, are doing great things with respect to bringing Maltese scripts to the stages – Min Hi, which runs this week and which, from what I have seen so far should offer some food for thought, is one example I am looking forward to.
Larinġa Mekkanika – a Maltese adaptation of Clockwork Orange written by Wayne Flask and also produced by Teatru Malta – is another one I'm keen on seeing and that should be a heavyweight. I'm particularly eager to see how this has been adapted to fit a teenage audience for ŻiguŻajg Children's Festival.
Other theatre companies like MADC, Masquerade, FM Productions, Exit Stage Right and the bella compania are all doing sterling work that basically is essential to keep our theatre scene alive.
I am not one to rain on productions for the simple reason that they have mass appeal.
Reality is that the vast majority of people will go to theatre to be entertained. No-one consciously chooses to spend their Friday evening 'learning about themselves'. We buy those tickets because we want to escape reality for a couple of hours.
In time, some of us move from that which is superficially entertaining to productions that offer a deeper sort of entertainment. That offer a springboard for a good debating, a conversation, self-evaluation. But the springboard of popular entertainment remains very much essential.
The first theatre production I ever saw was Jesus Christ Superstar in my very early teens. If you had given me anything deeper, I would have been totally at sea and might have dismissed theatre as boring, or even confusing.
So yes, let those theatre companies which regularly put up high-value productions, whether in Maltese or English, keep up the good work.
But we also need to start building on the other kind of repertoire.
This is why it is so important that Appuntamenti be staged again. May it inspire another Simone Spiteri and renew our appetite to change the game.
To read more about Maltese theatre check out this review of Jesse Cave's Sunrise and MADC's The Importance of Being Earnest.