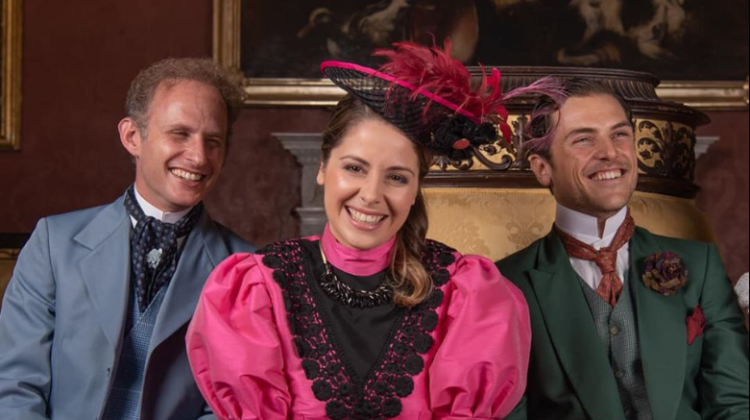 Sometimes, you just want to go to theatre to be entertained with a fail-proof narrative with the tried and tested lines of a classic. Guilty as charged, and Malta's theatre scene often provides.
As long as the beloved classic is in the hands of a cast and crew that is up to it, of course. Happily, this was certainly the case with yesterday's opening of that Oscar Wilde favourite, The Importance of Bring Earnest, a joint production by MADC and Teatru Manoel.
With a cast packed with theatre stalwarts, my expectations ran high. Wilde's plot is a simple one that revolves around farcical fake identities, pompous and egocentric Victorial characters and quickfire repartee.
Two bachelor friends, John (aka Jack) Worthing (Davide Tucci) and Algernon Moncrieff (Edward Caruana Galizia) each create an alter ego named Earnest to escape their mundane lives. In the process they fall in love with two women, Gwendolen Fairfax (Maxine Aquilina) and Cecily (Michela Farrugia) respectively.
Using a plot device that only Wilde could have gotten away with, each woman claims to only be able to love a man called Earnest. Much laughter and hypocrisy ensue.
Set in Victorian times with very high-handed dialogue that Wilde intended as a satirical commentary on the social conventions of the era, the script is not an easy one to reproduce for today's theatre-goers. Unless done cleverly, the one-liners and the ridiculousness of the setup itself risk falling flat on their face.
The biggest danger with this kind of classic is having a production that is too, well, earnest, as it were (sorry), with the audience not relating to characters that are – at face value – extremely ridiculous.
Happily, this was not the case for the current production. Malcolm Galea's direction brought just the right touch of irony, with the cast clearly being directed to not take themselves too seriously and to go for a degree of hamming that struck just the right humorous tone. This was definitely a clever choice of direction that contributed much to the success of this production.
And a success it certainly was, with the entire cast (including the minor characters) making an impact. Starting with Tucci's Jack, who immediately wins over the audience, mostly thanks to the remarkable emoting capabilities of this actor.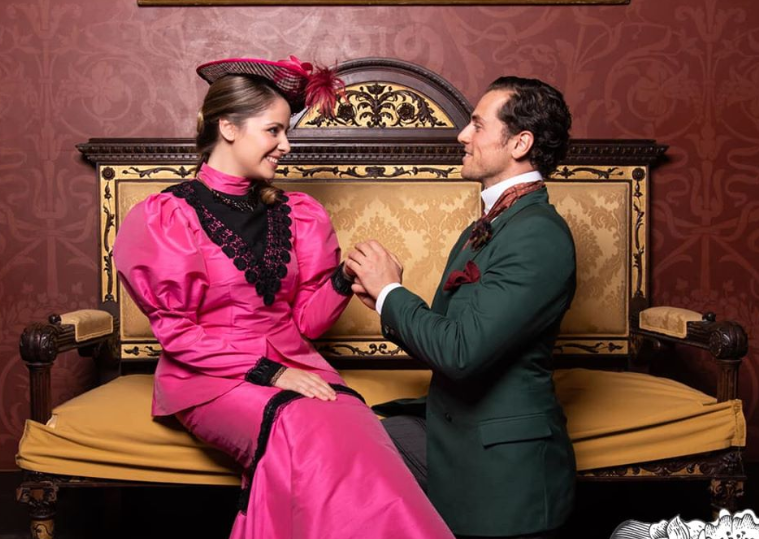 He shines in scenes that require comedic one-on-one sparring, such as with Algernon and Lady Fairfax, his anguished expressions causing many a splutter from the audience.
Caruana Galizia also effortlessly slips into the role of Algernon, imbuing it with an exaggerated speech that is hilariously matched with equally exaggerated motion. These deliberate exaggerations are actually upped a couple of notches the moment his deception is uncovered. A dangerous technique that could easily have resulted in eye-rolling, rather than laughter. But it didn't, and kudos to Caruana Galizia and to Galea's direction for that.
Marily Coppini as Lady Bracknell is priceless, delivering classic Wildian one-liners with a poker face and a sneaky side-eye to the audience that totally destroyed the floor.
Maxine Aquilina's Lady Fairfax and Michela Farrugia's Cecily make quite the pair of ridiculous young ladies of the time. Aquilina's proposal scene, in particular, is one of the funniest parts in the production.
Isabel Warrington (Ms Prism) and Michael Mangion (Rev Chasuble) both imbue their respective characters with an endearing and unlikely innocence that don't fail to bring in the laughter, while Martin Azzopardi and Edward Thorpe as butlers to the respective households manage to convey worlds of emotions with an arch of the eyebrow or a roll of the eye.
The verdict: The comic effect with such a play is not easy to achieve, but this cast nailed it beautifully. I could even ignore the few line-fluffing incidents from various quarters, because I was too busy laughing. If you're up to a couple of hours of pure entertainment, with witty one-liners that you'll be throwing at your friends over drinks afterwards, don't miss this one.
The Importance of Being Earnest runs until February 9 at Teatru Manoel. Tickets are available from here.
Interested in knowing more about theatre events in Malta? Read this piece about what's in store for Teatru Malta 2020, and this interview with Alfred Buttigieg about the upcoming production of L-Interrogazzjoni, or how about this re-run of Appuntamenti?