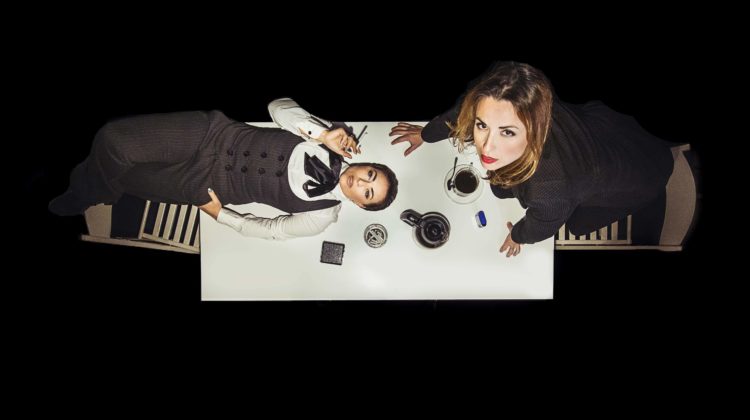 Teatru Malta's L-Interrogazzjoni is scripted by a writer who is no stranger to controversy.
Writer Alfred Buttigieg is no stranger to creating controversy, and Teatru Malta's L-Interrogazzjoni promises to add more.
I'm sure that by now he gets tired of every single interview rehashing this little gem, but it was Buttigieg's pen that was behind the booklet Dik il-Qtajra (The Droplet).
The publication famously featured a picture of the Virgin Mary with an unborn child praying to her to protect him, rather than protect his mother, during labour. Perhaps unsurprisingly given that this was 1983, it was banned by pretty much all libraries and bookstores. It was revived only as recently as two years ago, when the artist Gabriel Buttigieg – Alfred's son – used the book as inspiration for his solo exhibition.
But, while reminiscing about perceived 'sins' of the past is great fun, Buttigieg's oeuvre goes way beyond Dik il-Qtajra. Indeed, his is also the name behind a multitude of other thought-provoking plays. Ir-Rewwixta tal-Qassisin, for instance, which was first produced in the mid-80s and successfully revived some 14 years ago.
His most recent theatrical offering was some four years ago with Mela Hawn Xi Manikomju, hailed as an irreverently honest send-up of the way elderly people are expected to behave.
It is safe to say that Buttigieg's writing is always brutal and never safe. Which is perhaps why it never fails to capture the imagination of readers or an audience, whether to praise or to condemn.
And now, part of the Teatru Malta 2020 programme, comes Buttigieg's latest work. L-Interrogazzjoni. With Teatru Malta artistic director Sean Buhagiar famously going on record as stating that "national theatre comes with a responsibility to take risks", it appears that Buttigieg has found a producer that is right there on the same page with him.
L-Interrogazzjoni kicks off with a premise that is immediately intriguing. The play is being produced in a private house, with the audience limited to 40 people per show. It sees the return of actress Clare Agius to the theatre stage and it will be directed by Lee-N Abela, herself no stranger to controversy.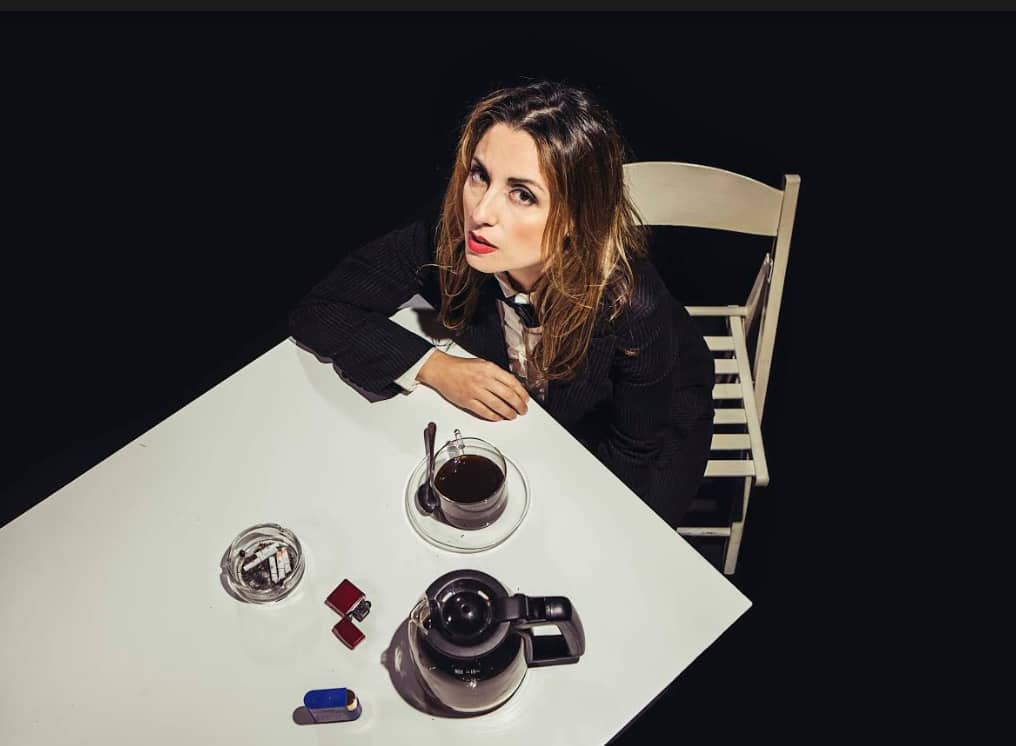 The play is a two-hander with actress Angele Galea, and judging by what we know from the storyline so far, things are set to be strained, claustrophobic and intense.
Q&A with Alfred Buttigieg
This is your return to local theatre with a new script after some four years. What made you decide to pick Teatru Malta to collaborate with?
It's quite normal for me to take four years to complete a play, because I tend to revise obsessively. About Teatru Malta, this is the first time that I am not directly involved in the production. I consider myself a writer, and not a theatre producer. So, I was very willing to offload this burden.
I had watched a couple of excellent productions by Teatru Malta, so I contacted Sean Buhagiar and, within a week, we had agreed on a date for the production of L-Interrogazzjoni. I like their readiness to take risks and, as a playwright, I'm happy to work with them.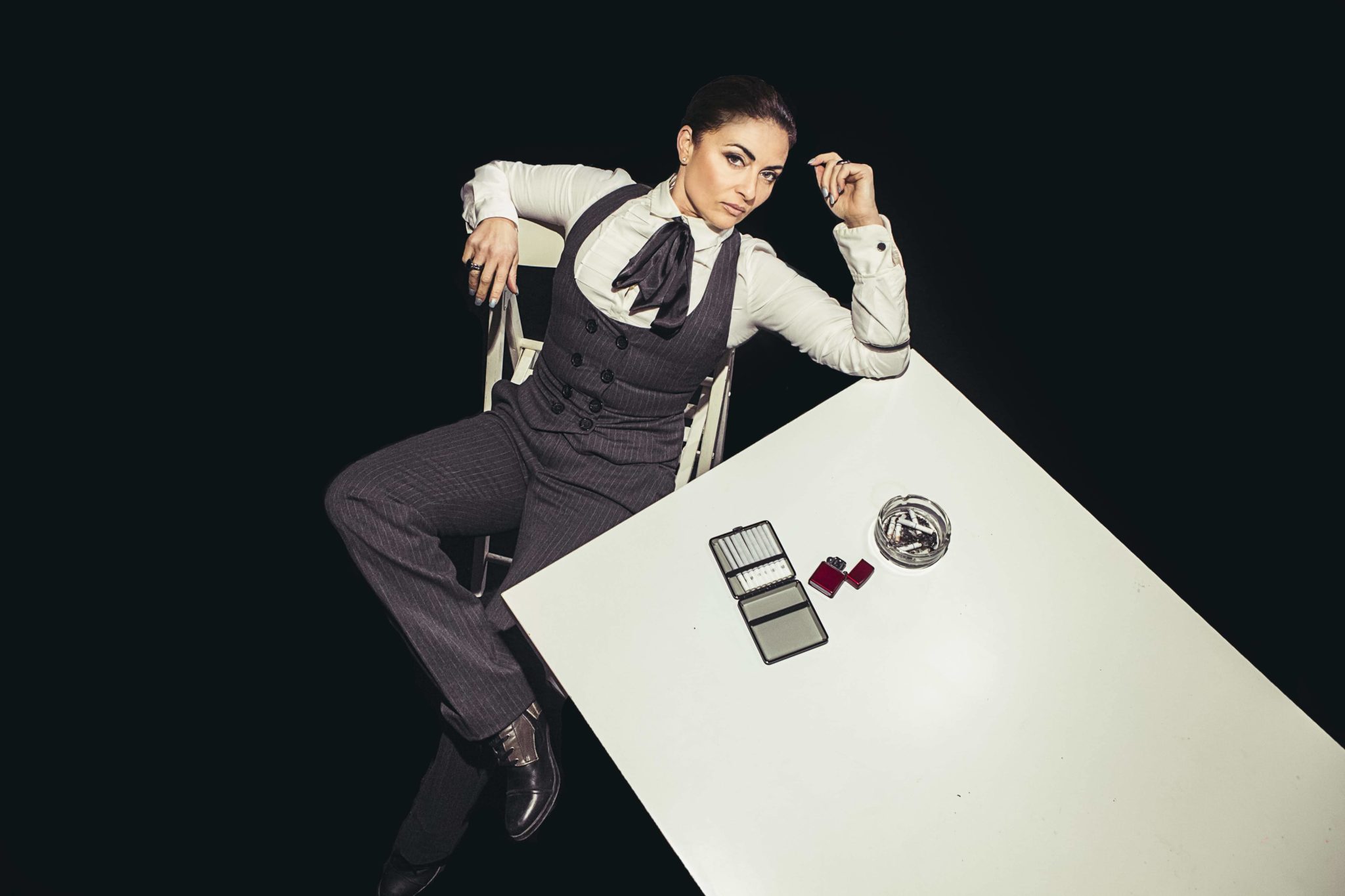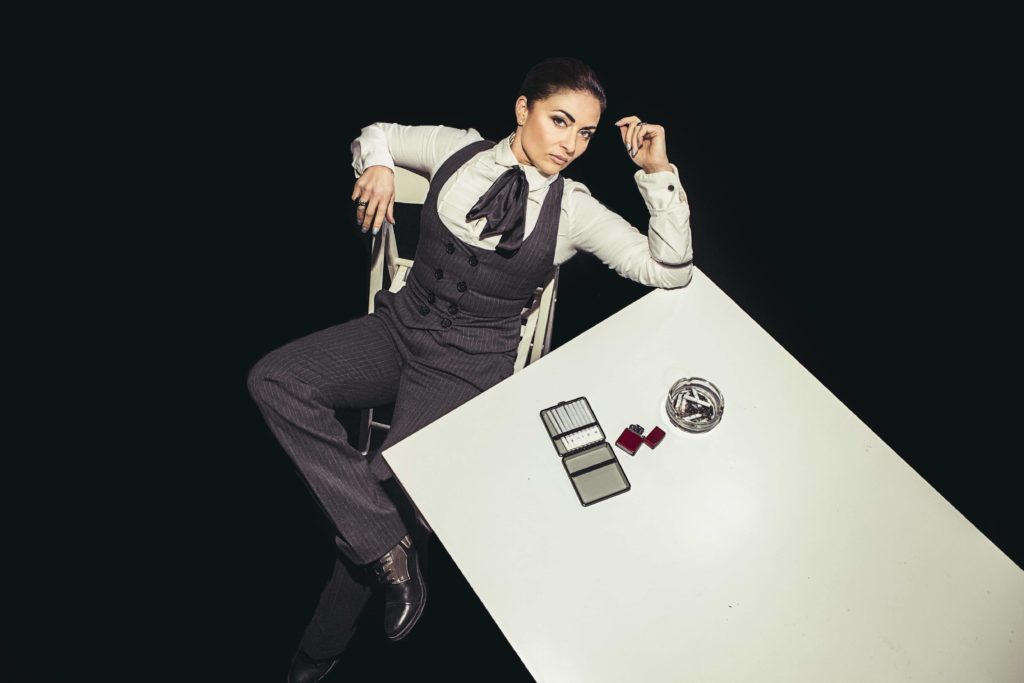 Your work has garnered controversy in the past. Is this part of what you set out to achieve or is it incidental?
I've always considered it infantile for artists to deliberately set out to shock. So no, I never set out to be controversial. On the other hand, I only write if I feel strongly about something.
And for some reason, the themes I end up writing about might be considered taboo in some way or other. Perhaps that is why some people might feel that my works are controversial. Again, however, it is incidental.
For example, when I published Dik il-Qtajra almost 40 years ago, I was naïve enough to look forward to a serious discussion of its artistic form and unusual persona.
But what I intended to be a reflective and philosophical work was banned from book shops, and I ended up with a never-ending stock of that little publication.
Your works often focus on intense female relationships or feature a strong presence of the female. What attracts you to this dynamic?
That is a very interesting observation because it has never occurred to me. It's true, apart from Rewwixta, my plays have strong, complex female leads. You might argue that the male characters in my works are less resilient and more fragile.
Subconsciously, perhaps, I find women more intriguing and less predictable than men. It could also be that in my work as an educator, I have worked predominantly with women all my life. However, my latest play made me delve more deeply than ever into the female psyche.
Should we expect controversy from this new script?
I cannot reveal much at this stage because I don't want to spoil it for the prospective audiences. The play is about the aftermath of a murder cover-up, which is something we've been hearing about a lot these past months. But whether L-Interrogazzjoni is controversial or not, I leave that to the audience and the critics to decide.
How have you seen the theatre landscape change in Malta? And has this been for the better or for the worse?
Productions have become bolder and more sophisticated. Professional actors, directors and producers seem to be on the increase. Thanks to Teatru Malta and funds from Arts Council Malta, we can enjoy works that would formerly have been too complex and expensive to stage.
In the 1980s, when Michael Fenech and I set up the theatre group Ateatru , a director would only be given a budget equivalent to less than €400 euro for an entire production. That has changed dramatically nowadays and that is how it should be.
I have two concerns. One is the lack of serious theatre critics, especially after Paul Xuereb decided to call it a day. I find critics nowadays neither knowledgeable enough, nor brave enough to offer objective and unbiased criticism.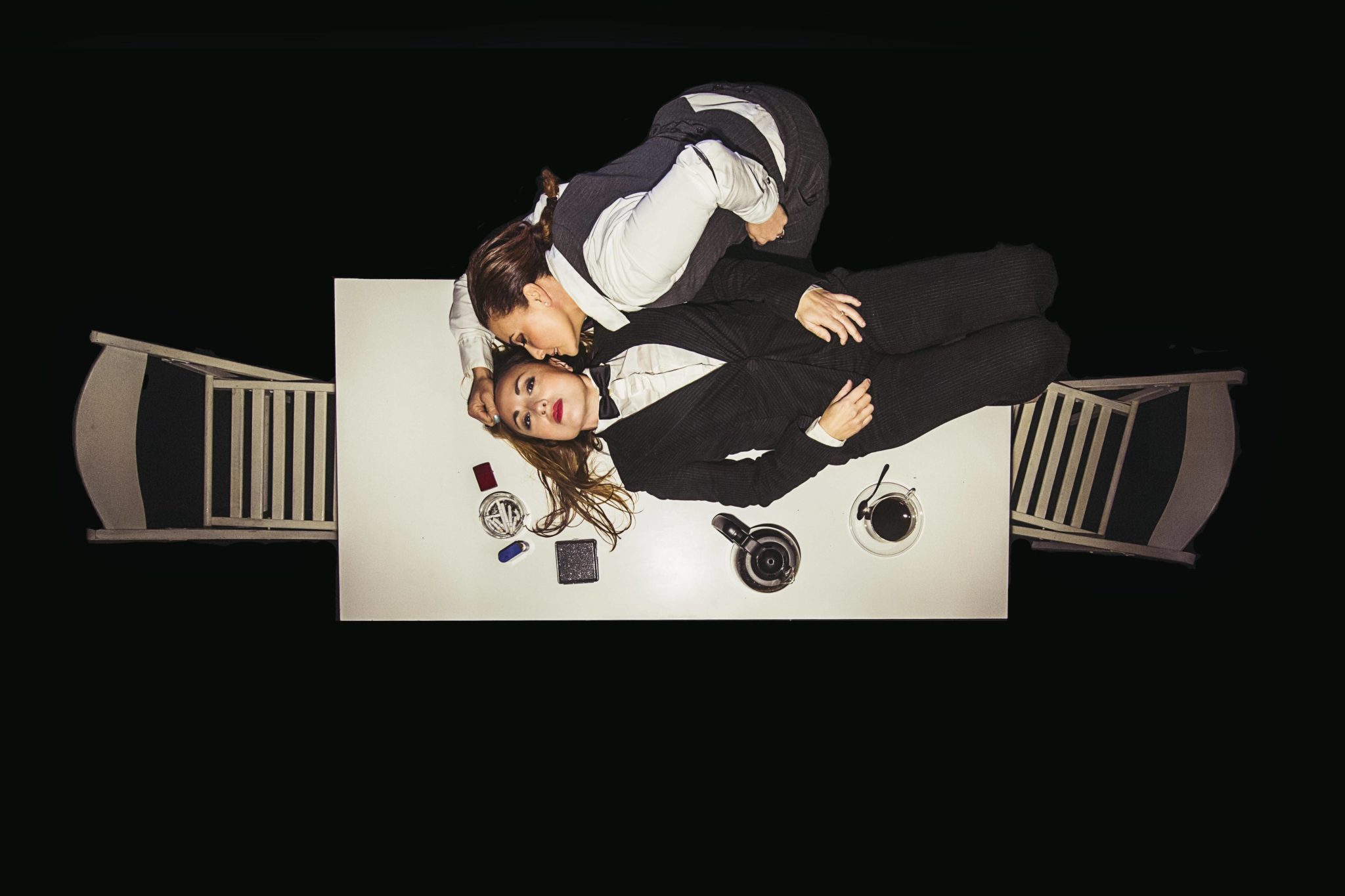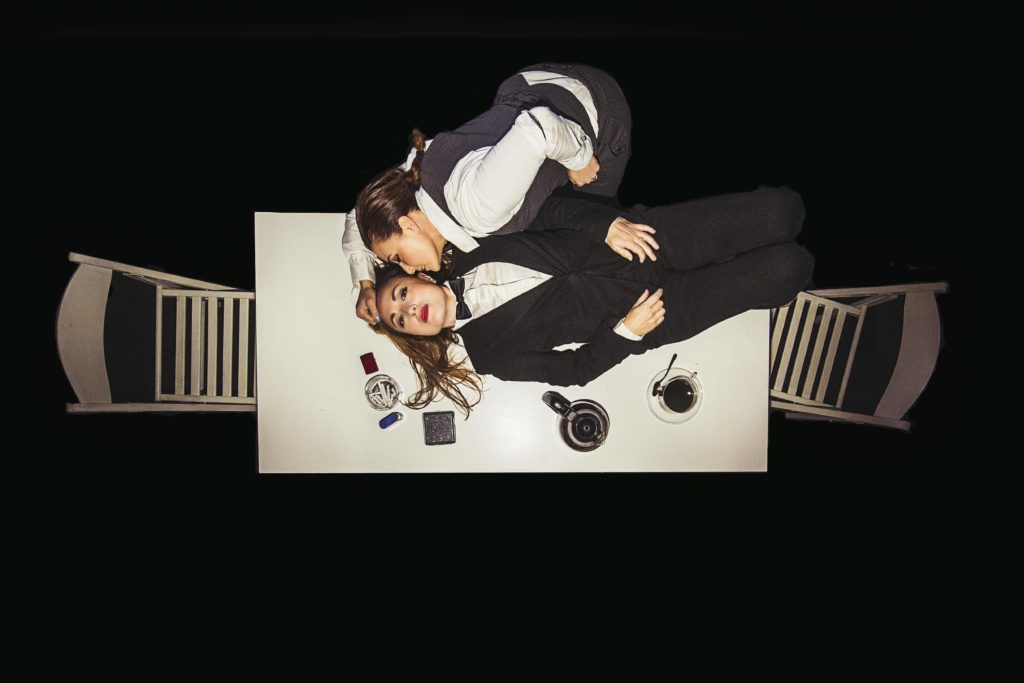 Instead, they shower everyone with praise for fear of hurting friends and acquaintances. Something which also bothers me is when they mingle with the actors and directors.
My other concern is this new trend of engaging directors from abroad instead of nurturing home-grown talent. Unfortunately, theatre companies present this as a feather in their cap.
How come you chose such an alternative space for L-Interrogazzjoni?
The credit for that has to go to Sean . From the very start, he insisted that it should be staged in a villa, where my play is actually set, not in a conventional theatre space. His idea was to blur the line between theatre and reality because, in truth, the play pivots on constant shifts between different levels of reality. Luckily, Teatru Malta found the ideal property.
How is the collaboration with Lee-N Abela working out and are there any challenges to translating the script to theatre?
I always give the directors a free hand, so I am as eager as the audience to watch Lee-N's interpretation of my script. As a playwright, I have to accept that I depend on other artists to breathe life into my work and, at a certain point, I have to let go. I make myself available if the director feels they need clarification.
L-Interrogazzjoni takes place on February 7, 8, 9, 10, 12, 14, 15 and 16 in Għargħur. Tickets are available here.