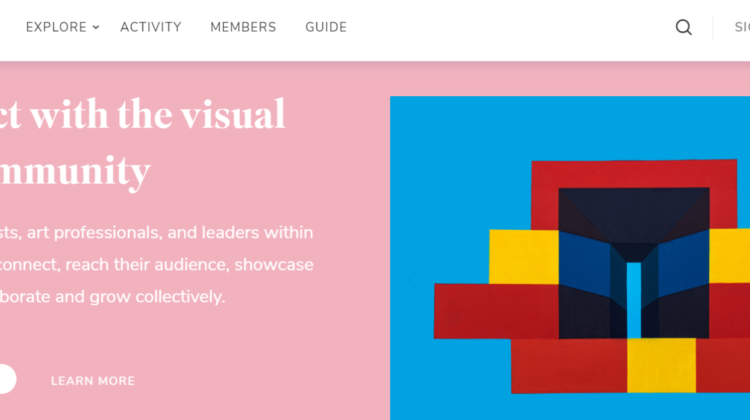 Maria Galea, founder of the visual arts platform Artz ID, shares some insights about this new way for artists, art professionals & industry leaders to connect.
Artz ID: What is it? And why is it?
Artz ID is the result of who I am, having spent years as a gallerist. In this industry I was always limited on which and how many artists I could exhibit or support, mainly because of time, resources and space.
I was always driven by the need to support artists professional growth, but when I started operating my gallery business five years ago, I realised it was so much more than that.
The 'visual art industry ' in Malta is almost non-existent; art professionals are limited and the ecosystem is highly fragmented. Yes, it is probably one of the most unpredictable roots you can ever take professionally, but only because it is unstructured and uncertain.
So, I questioned myself every day. How can we create awareness about the artist as a professional and art professional as a leader, how can we create a need, how can we create a way on how people have access and connect with our community? Firstly by being together in a space accessible by everyone, enabling connectivity, collaboration and therefore growth.
Which gap is Artz ID addressing in Malta?
I like to think that it's addressing the 'gap' which disconnects us. Our community is a small one and most of us work independently which is not a bad thing. However, that same 'gap' doesn't allow us to make a collective impact which also helps the general public to become more aware of our work, profession and thus limits engagements and the actual need.
Who are the people behind it?
Artz ID is founded by myself, but supported and created by many. Firstly our advisors David Curmi, Austin Camilleri and Darren Tanti who have placed a crucial role. Arts Council Malta, which supported this project through the Creative Industries Platform. And, most importantly, inspired by the amazingly talented professionals who form part of our community.
What are the biggest challenges the world of contemporary art faces in Malta?
Sustainability is one of the biggest challenges we face; being a full-time professional in the arts is never a straight path. Projects, exhibitions, endorsements, space, sponsorships, marketing, collaborations and a list which can feel overwhelming. However, I think one of the biggest barriers is education and the language we use to invite others in our world.
Would you say a platform like Artz ID has become even more important given recent events?
We didn't plan it out to happen this way, but yes it did! Creating an accessible online space to connect and promote the artistic community couldn't come at a better time.
In fact, when COVID-19 hit, the platform was not yet ready. However, we felt the need to be there on social networks to start endorsing and connecting in a time where no one couldn't. We always felt that the online art space was needed in Malta, which also puts us on the map. However, now it's much more than a need, it's a necessity.
How has COVID-19 changed the way we interact with visual arts – and would you say this is a long-term effect?
Events have been cancelled, museums have shut down and galleries have been closed. So the world has turned to the virtual space through virtual tours, exhibitions and workshops.
As much as I think and believe that the online space is crucial for the arts to reach a wider audience and become more accessible especially during COVID-19, but it can never replace the physical way we engage with art. Art is both an experience and a language through visuals so yes we can find many many ways on how we adapt our interaction virtually, however, I hope it will not be the only resource in the long run.
Where do you see Artz ID 12 months down the line?
Our road map is long and ambitious, however, in 12 months I would love to say that ARTZ ID has contributed to the professional growth of the local visual arts community through meaningful connections, collaborations and resources provided towards sustainable growth.
For more information, follow the ARTZ ID Facebook page here or visit the website here.
If you'd like to read more about the arts scene in Malta, check out this interview with Gabriel Buttigieg, the works of the Gabriel Caruana Foundation, or Alexia Coppini's pop art.
If food, theatre, fashion or music are more you thing, check out my main page here.