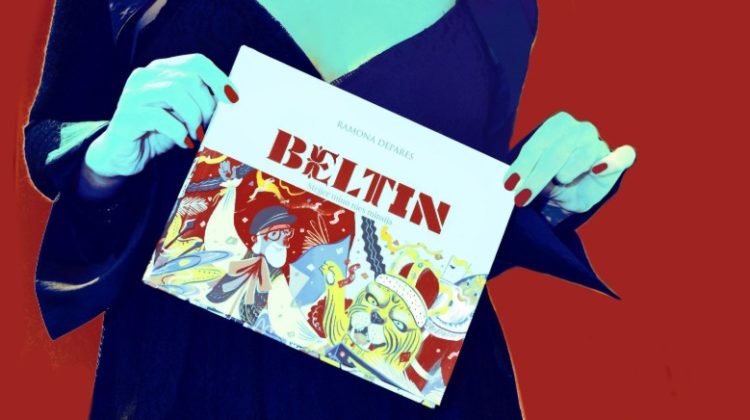 Alexia Coppini's pop art brings to mind the iconic artist.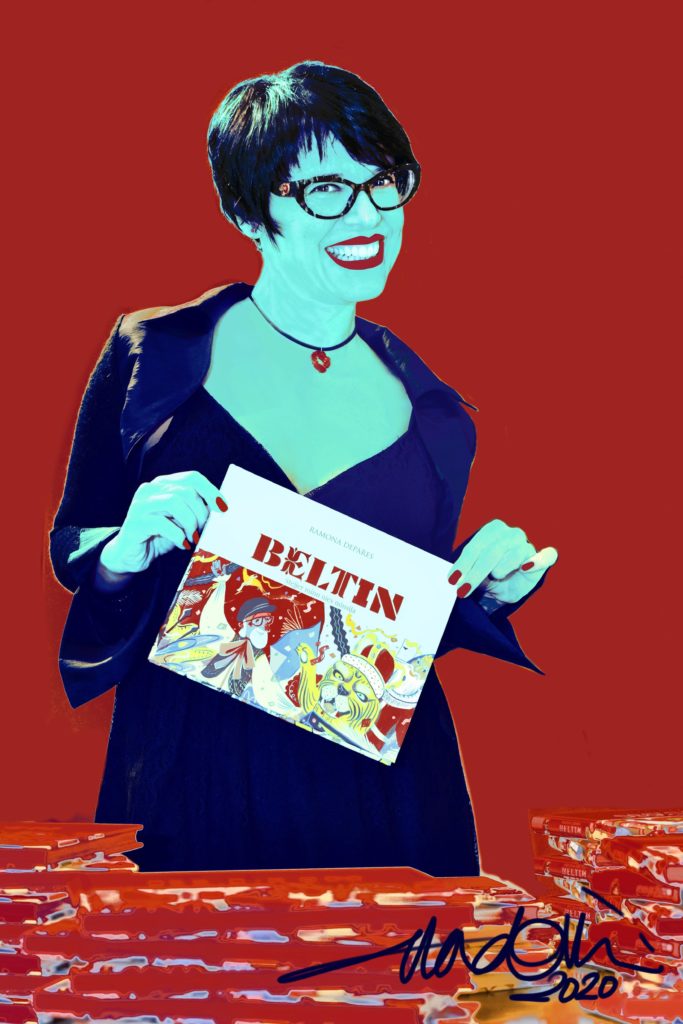 So artist Alexia Coppini has given Beltin: Stejjer Minn Nies Minsija and I the Andy Warhol treatment, and I'm super chuffed. Some of you may be familiar with Coppini's beautiful works in oil, but you might be surprised at the decidedly modern turn that her style can sometimes take. In my case, the artist used a portrait photo taken by Alan Carville as the base for her work.
I asked her some questions about what led her to fall in love with the style made so famous by Warhol.
How long have you been doing Pop Art and what led to this interest in this style?
Some 10 years ago, I created a whimsical character, Estella, my mermaid. I needed to divert my energy to something young and fun in sharp contrast to my oil seascapes, which at times, tend to drain my body, mind and soul.
At the time, I was living in The Caribbean and a little sketch quickly developed into a collection of paper merchandise. Estella's drawings were interpreted in watercolours and, in time, I felt a change was necessary. In this day and age, where everything is related to computers and done online, I felt it was time for Estella to enter this world too!
Today, although I still enjoy creating Estella's illustrations in watercolours, I tend to pop art many of her adventures too. Pop art gives me the versatility and is a great medium which the younger generation is immediately drawn to.
Can you give me a basic description of the process?
When asked to pop art a portrait, the only requirement is a high resolution photograph, the rest is up to me to interpret.  I have done extensive research in pop art and of course, take my hat off to the great Andy Warhol, the creator of this incredible style. 
The infinite choice of colours and effects make commissions ever so exciting and versatile. Very often, the client is given more than one image of the achieved result, making the choice quite difficult.
Which are some of your favourite works that you have created in pop art?
In 2019, I was commissioned to pop art the portraits of a number of influencers and bloggers, as well as create the main image for O'hea Optician's 20th Anniversary celebration.  My work featured on billboards and front covers.  This was an immense satisfaction. 
I have interpreted countless portraits as well as home interiors, buildings and classic scenery. Estella continues to be a firm favourite as I am free to create her world as I please.
Any upcoming plans?
Exciting plans are in store for 2020 where my works will take me to Toronto, Chicago and Rome. Bring on the New Year!
If you are interested in reading about art, check out this post about Gabriel Buttigieg's darkly sexual nudes or this opportunity for artists to take up an arts residency in Gozo.