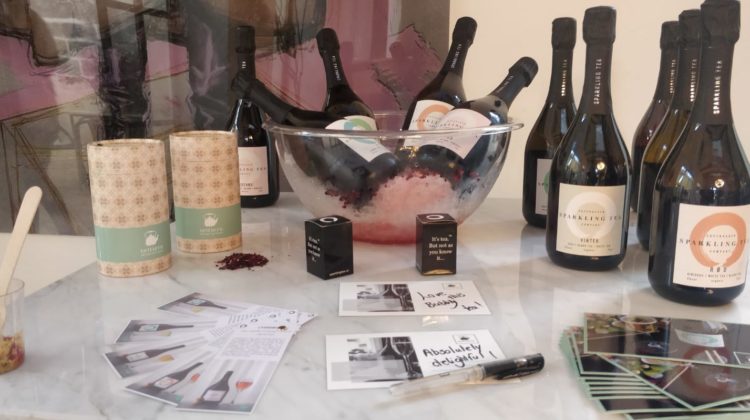 A super-charming pairing of food and drink in an exquisite location
The Tettiera Sparkling Tea experience, an excuse to get away from it all – isn't that what we all dream of, especially in this post COVID-19 (dare I say it?) apocalyptic scenario?
A green oasis, charming company, exquisite food and drink… almost sounds like the old days of enjoying Malta's food and drink scene, right?
And this is exactly what I enjoyed at this recent event – small, uncrowded, chill – that was held at The Farmer's Deli to celebrate the arrival of the new range of Tettiera Sparkling Tea with what the bistro called an Apericena.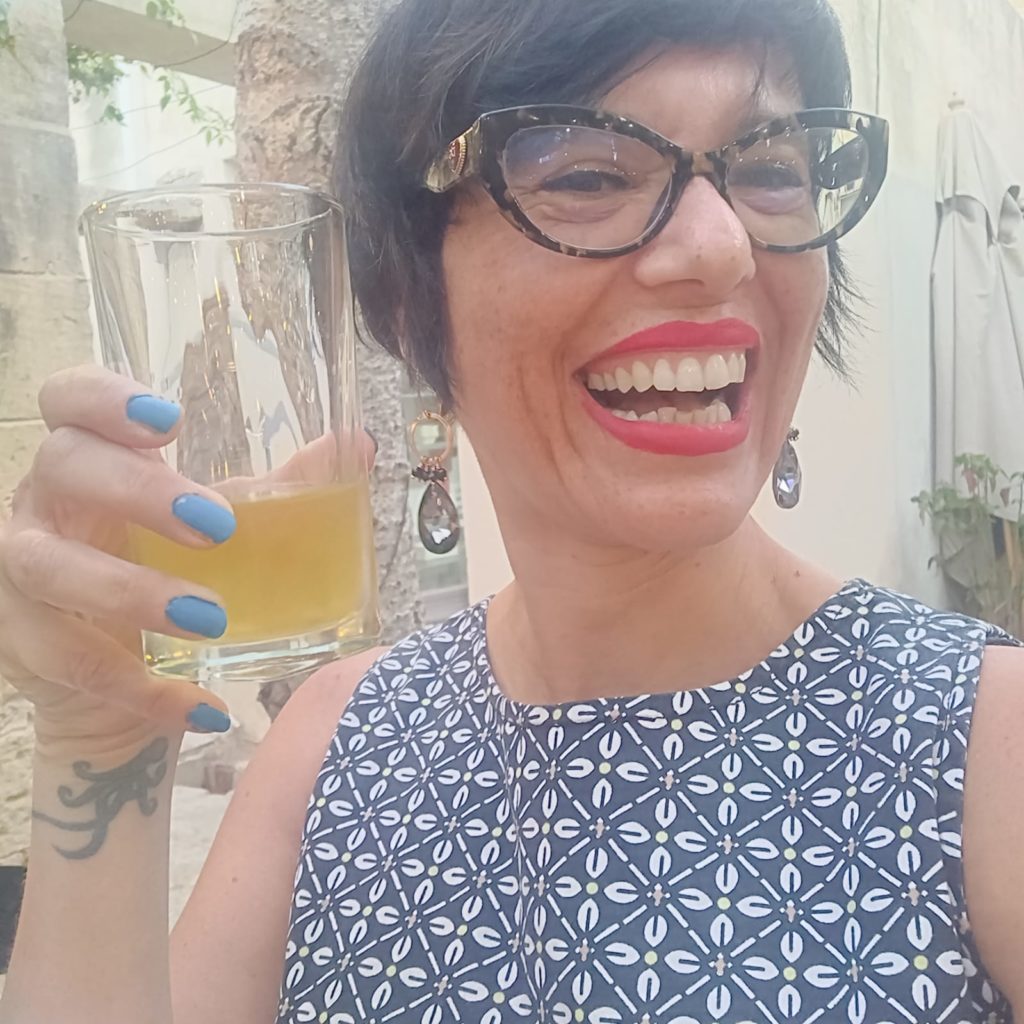 Yup – Tettiera Sparkling Tea is a thing now. Not a thing I thought I'd get into, but that was before I realised that we are talking about a light, refreshing Prosecco-like drink that seems to be just made for the Maltese summers.
The evening brought together some familiar faces that were truly missed during lock-down days. Bubbly actress Clare Agius, the oh-so-glam Pink editor Fiona Galea Debono, entrepreneur & actor Jo Caruana, fashion blogger Caroline Paris, the lovely editor Sarah Micallef, The Farmer's Deli hostess Ingrid Zerafa and the Tettiera lady herself, Joanna Micallef Farrugia…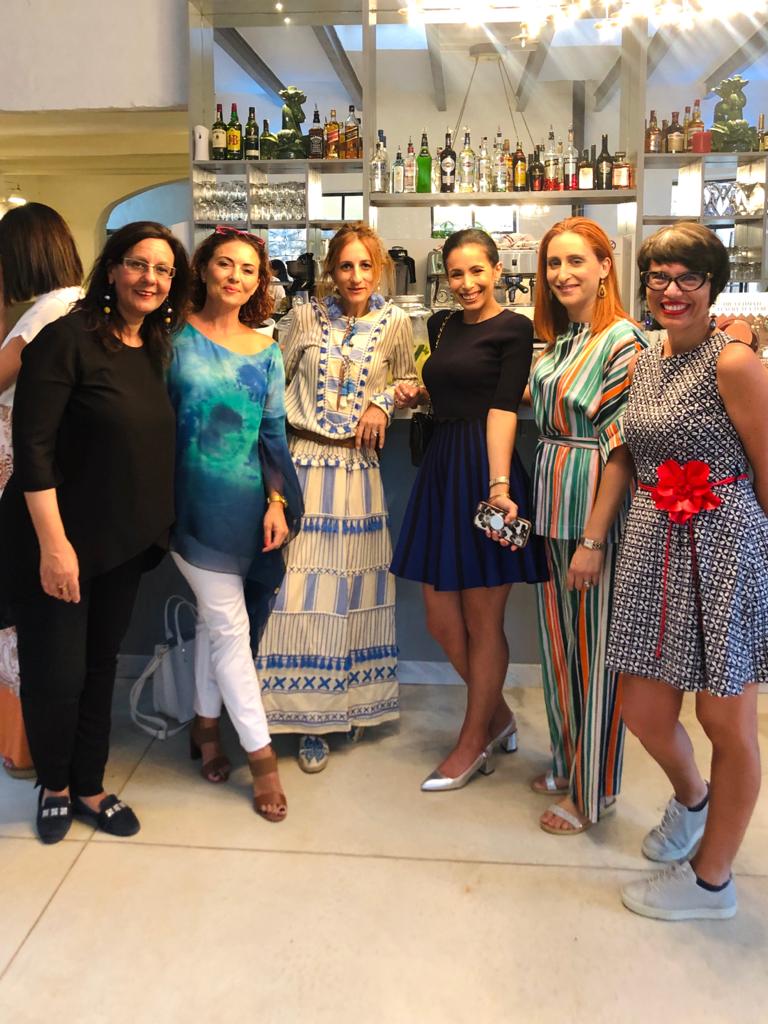 Guests were served a variety of flavours from the Tettiera Sparkling Tea range, each paired with yummy delicacies prepared by the chef at The Farmer's Deli bistro – chicken sous vide, sushi bites, lobster bisque, bruschetta, superb smoked green mussels, fresh tuna tartare, seared beef and more luscious nibbles, crowned by an inspired dark chocolate brownie and lemon meringue duo that really finished off the night on a high note.
I have to say I am fond of the concept behind this bistro, which sees small nibbles presented to share, which makes socialising rather much fun, don't you think?
Tettiera Sparkling Tea – a fusion of delicate flavours
Oh yeah, and it all happens in the gardens of Villa Bologna, my admiration for which you already know about. To say they're stunning is an understatement.
But more about Tettiera Sparkling Tea. I have to admit that the notion of sparkling tea is a novel one for me. However, it appears to be the one beverage that is sending everyone in a bubbly frenzy, so I was kind of keen to see what all the fuss is all about.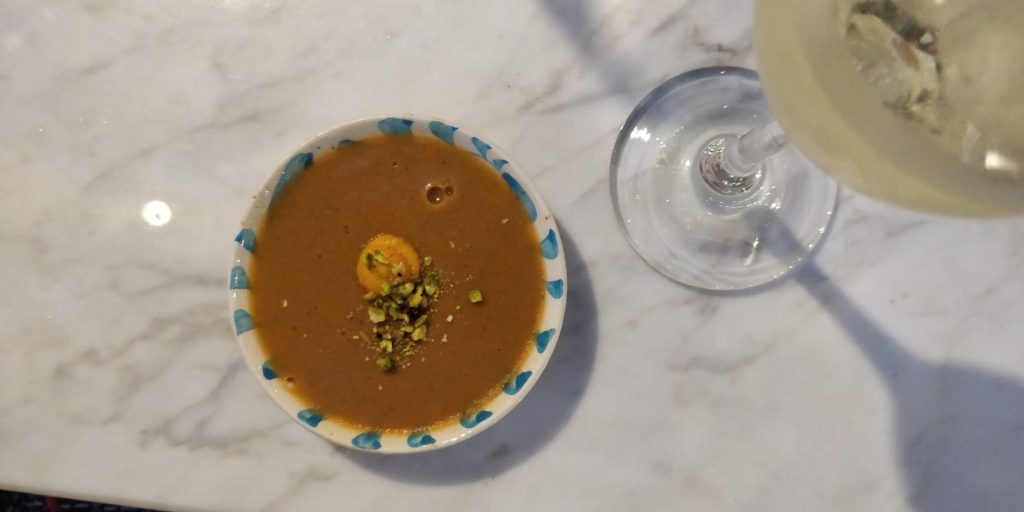 We were greeted with dainty flutes of Lemon Bellini made of infused tea and chilled turmeric, a beautifully delicate taste that set the tone for each of the Tettiera Sparkling Tea sampled on the night.
My favourite was probably Bla Sparkling Tea, a concoction of jasmine, white tea and darjeeling and a very promising substitute to my usual wine pairings. Another close contender is the Rod Sparkling Tea, with hibiscus, black tea and white tea – both boasting strong accents that complemented the flavours of the food.
Those who prefer a more delicate taste will probably have an affinity for Lyserod Sparkling Tea, a pleasing fusion of oolong, hibiscus and silver needle.
If you want to read more about the food and drink scene in Malta, check out this review of AKI restaurant, in Valletta, or the gorgeously-located Broadside Terrace. After something more experimental? Blindfold tasting at Bahia Restaurant may be the thing for you. Or about L'Enoteca Wine-Bar for artisan platters?