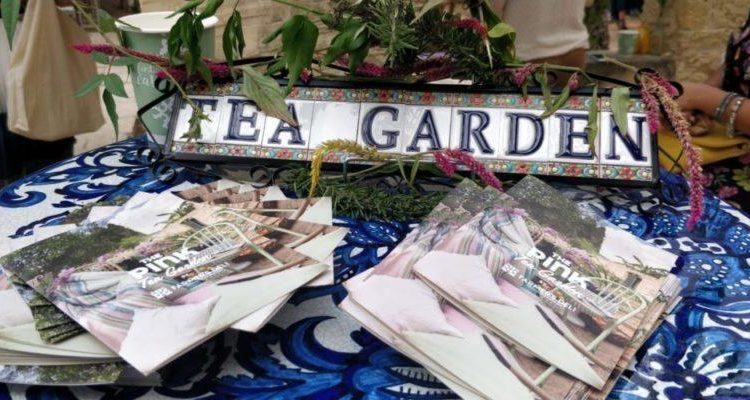 Today I found paradise and had tea with Alice.
Well, not really, but attending the Pink Tea Garden really did feel like I had stumbled into a fairyland.
Working a high-pressure job 24 x 7, I had not realised how much I missed nature. And, a garden picnic sounded way better than your usual restaurant meal.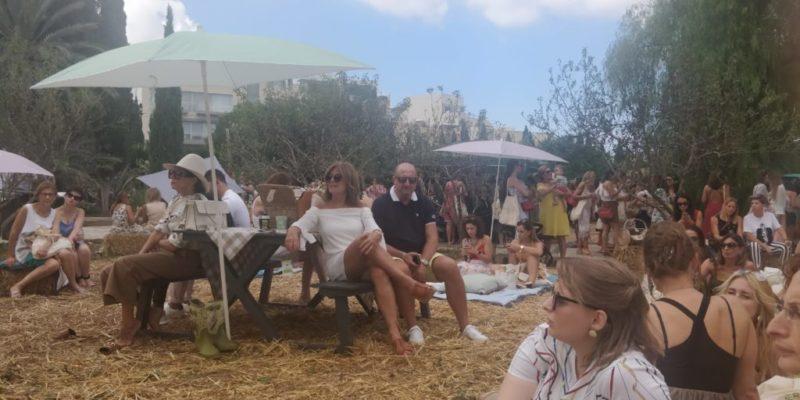 I guess that, working a high-pressure job 24 x 7 (pretty much, yup, no hyperbole) I had not realised how much I missed nature, greenery and a wide expanse of blue skyless with no concrete until very recently.
But a few months ago, the pigeons came a-roosting. No more spending 90% of my life in a concrete cell under the neon light. A strong reality check beckoned. When that call comes, you answer. And I did.
Call it the recent awareness and protests against the uglification of our country. Or maybe just call it a need to latch on to the last remaining bits of my sanity.
We were not meant to be lab rats. Lab rats were not made to be lab rats.
The only thing I'm sure of is that, after years spending most of my day in a room that had white neon tubes as its only source of light, I now have a newly-found appreciation for the outdoors.
We were not made to be lab rats. Lab rats were not made to be lab rats. I guess what I'm trying to say is that everyone has a right to enjoy the fresh air. To live, even. And the Pink Tea Garden certainly offered the right opportunity.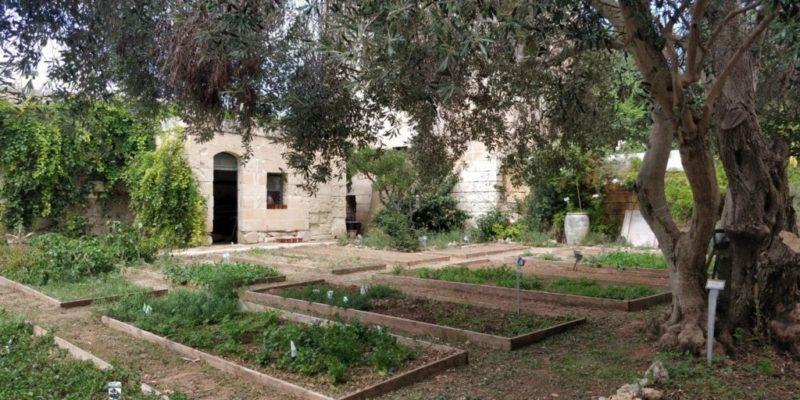 Recently, I have been making it a point to spend as much time as I can outdoors. Preferably away from throngs of people.
Even simply going out for a drink is much more enjoyable when I can see the sky above me.
So, of course, the Pink Tea Garden was pretty much just what the doctor ordered. One step into fairyland, and I forgot all about the exhaust fumes, the ugly concrete, the traffic jams, the polluted air and the stress of daily life.
One step into the secret gardens of the Farmer's Deli at Villa Bologna into The Pink Tea Garden was just what my soul needed after an eventful week.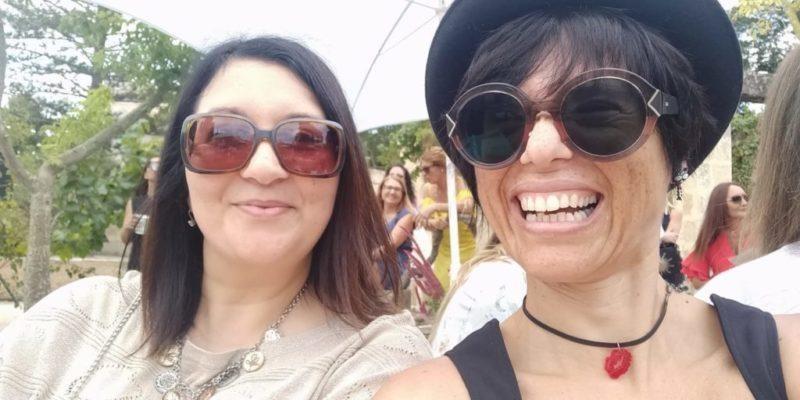 And the cherry on the cake was knowing that it is two of my former colleagues, the wonderful ladies from Pink Magazine Fiona Galea Debono and Veronica Grech Sant, who made this magic happen.
One step into the secret gardens of the farmer's deli was just what my soul needed after an eventful week.
The Pink Tea Garden is known for its ethos of wellbeing, with the event celebrating all that is healthy, pure, organic and wholesome.
There was natural produce, yummy foods and drinks that follow an eco-friendly identity.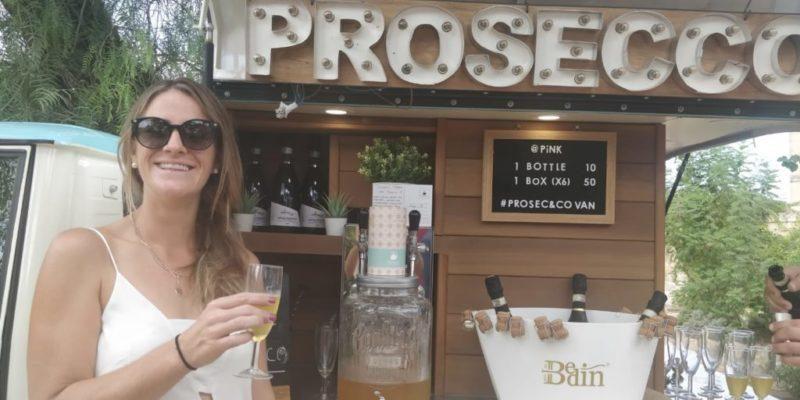 And there was also a lot of fun to be had, with like-minded people who share our same appreciation of nature and beauty.
There were tea talks, workshops, alternative medicines, organic perfumes, scented candles… the best of eco-living. And, anyone who read my previous post about Sanya knows how much I appreciate this holistic approach to happiness.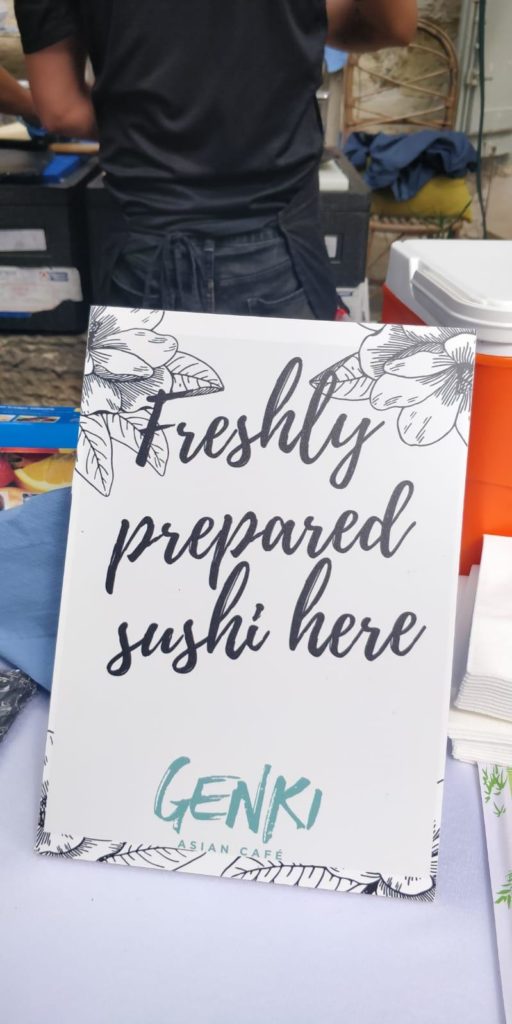 Some of my favorites included the refreshing juices from Dr Juice, Food Therapy for Conscious Living and their amazing white chocolate spread.
And there was sustainable fashion by Monsoon, and Saġġar, because we need more trees.
Plus some brunch ideas by Honey & Zest, and mini spa rituals from Myoka.
I satisfied my sushi craving from Genki, and finished off with yummy sweeties from Jo's Delights.
And, there was the cutest Prosecco Van.
Where, let's be honest, I spent most of my time *cough*. Their tea infused Prosecco was something else.
If any of you lovely people from the van actually read this, I apologise for draining most of your stash.
But there was so much more at the Pink Tea Garden. Shiny, happy people exchanging ideas and good vibes.
Just what the world needs more of.
Want to read more about Malta's foodie scene? Check out which local restaurants recently received the vaunted Michelin star. You can also read about a blind-folding dining experience at Bahia or learn more about AKI, the hippest Asian eaterie in Valletta.Want to read more food-related posts?