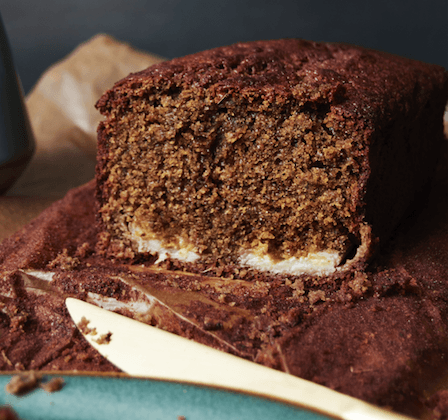 From the new book 365: A Year of Everyday Cooking, no less.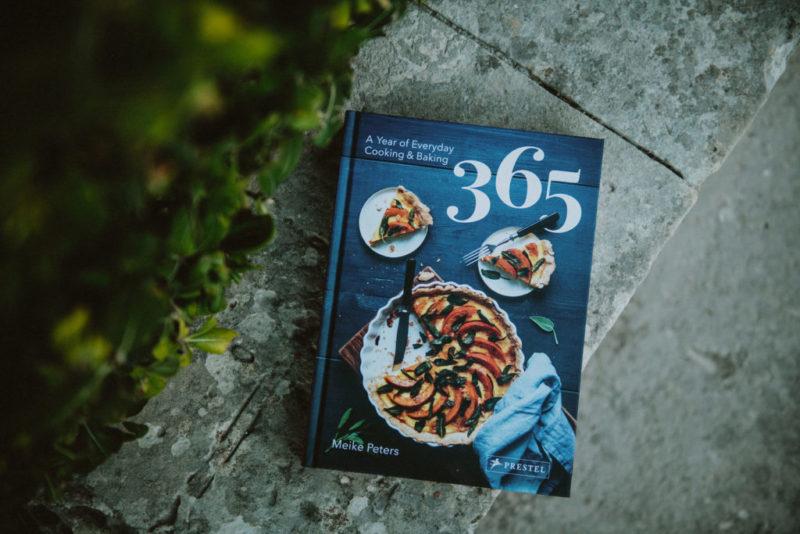 Rather than showing off the fruit in all its baked beauty on top of the loaf, Meike Peters' sticky banana bread (taken with permission from her recently-launched book 365: A Year of Everyday Baking & Cooking) swallows it instead.
It might look less pretty, but you'll be rewarded with an intense banana flavour found deep inside the loaf, combined with a heavenly soft and gooey texture.
Meike uses sugar beet syrup for this recipe — a popular German breakfast spread with a deep malty caramel taste — but she says you can substitute it with dark molasses.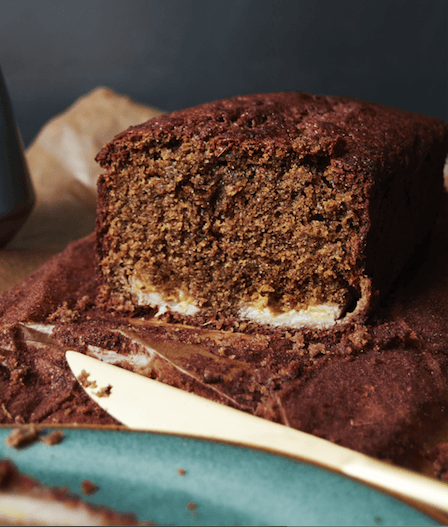 Sticky Banana Bread
Serves 4 to 6
3 ripe bananas
260 g all-purpose flour
1½ tsp baking powder
1 tsp baking soda
1/8 tsp fine sea salt
115 g unsalted butter, at room temperature
200 g sugar beet syrup (or dark molasses)
110 g light brown sugar
2 tsp ground cinnamon
1½ tbsp freshly grated ginger
3 medium eggs
60 ml whole milk
METHOD
Preheat the oven to 160°C (preferably convection setting/ fan). Butter a 23 x 10-cm loaf pan and line with parchment paper.
Cut 1 banana in half lengthwise and set aside. Mash the other 2 bananas with a fork until smooth then measure 175 g, and set aside; reserve any remaining mashed banana for another use.
In a medium bowl, whisk together the flour, baking powder, baking soda, and salt.
In the bowl of a stand mixer fitted with the paddle attachment, beat the butter, mashed bananas, sugar beet syrup, light brown sugar, cinnamon, and ginger until light and fluffy.
Add the eggs, 1 at a time, incorporating each egg before adding the next one, and continue beating for 1 minute or until creamy.
With a wooden spoon, gently fold 1/3 of the flour mixture into the butter-banana mixture, followed by 1/3 of the milk.
Repeat with the remaining flour mixture and milk, mixing until combined. Spread the batter evenly in the prepared pan, place the banana halves, cut-side up, on top, and bake for 65 to 70 minutes (slightly longer if using a conventional oven) or until golden brown and firm on top.
If you insert a skewer into the centre of the cake, it should come out clean.
Let the cake cool for at least 15 minutes then take it out of the pan, transfer to a wire rack, and let cool for another 15 minutes before removing the parchment paper and serving.