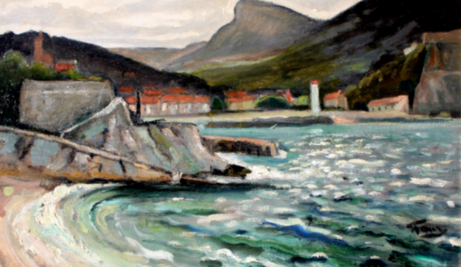 French Provençal art is not exactly a common passion in Malta, which is why when Kate De Cesare mentions her new project Artelier, and adds that it focuses precisely on French art from the Fauvist period in the early 1900s, I'm kind of surprised.
Of course, Kate is pretty much a household name, both as entrepreneur and also in theatre circles. So, why art, why Artelier and why French Provençal?
"I've loved art since I was little, and almost went to art college to study fine art – but ultimately decided on a business career. But that art bug never left and, although painting and visiting galleries or exhibitions remained a passion and a hobby, I became interested in getting more involved and finding a way to tie my business background to my passion for art," Kate says.
A turning point came when Kate visited the gorgeous Aix-en-Provence with her family. She was immediately drawn to the type of art the region is known for, rich in colour and history.
"I bought some paintings from a dealer I met there and stayed in touch with him, continuing to acquire more art over the years until finally I decided to take the plunge and invest in a number of paintings to sell. This is how Artelier was born. I did this knowing that if the business angle didn't take off, I'd be very happy to keep them. I noticed that locally, that sort of art wasn't available – I learned later that, in Malta, contemporary, local art sells best and so that's what's most easily available," she explains.
Finally, Kate's concept for Artelier all came together when she launched the online exhibition Expressions of Provence in December last year, featuring works by well-known artists like Yves Brayer, Pierre Bach, Andre Blondel and Gagliardini, among others.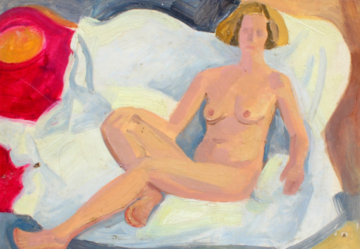 "These French artists have one thing in common – they were inspired by the colours and rural beauty of Provence at that time. Most of the paintings in the exhibition were painted in the Fauvist style, and are notable for their bright colours and thick brushstrokes."
Of course, the COVID-19 impact could not be avoided. For starters, Kate explains, paintings took four months to arrive from France, which delayed the plans for the exhibition. But the biggest hurdle was that Kate's original idea, which was to host a physical exhibition, now had to be shelved due to pandemic restrictions.
"Seeing these works in person is how you can really appreciate the colour, texture and nuances of the paintings. But circumstances dictated otherwise, and I decided to display them online instead."
Did she consider postponing the project? She hesitates, before confiding that – while aware that an online exhibition made reaching people a bigger challenge – her goal was to kick off the Artelier project as soon as possible, rather than keep delaying until things returned to normal.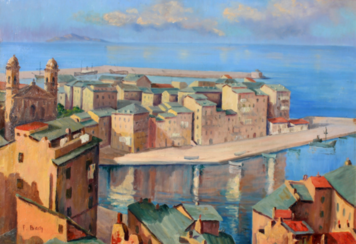 "There are advantages though as, having the well displayed online has opened up other opportunities and I am now exporting works to various European countries. My intention is continue curating fine art exhibitions, but I also intend this to be a springboard for other art projects I have up my sleeve," she adds with a smile.
Meantime, she says that feedback has been very positive with many art-lovers who, like her, felt the lack, of this type of art locally reacting with enthusiasm to the opportunity to buy locally.
"A good number of paintings have found a home where they are appreciated, and some have even travelled back to Provence in France, or gone to new homes in other countries like Austria. As I mentioned, many of the artists are well-known and have exhibited in places like the Louvre, the Tate and other prominent galleries. There are many collectors who scour the net for paintings by these artists, and I'm pleased to say that this project is now on their radar.
"But I really do hope, that it won't be too long before I can display them or future exhibitions, live with a physical audience."
Visit www.arteliermalta.com to view the exhibition and to get in touch with Kate De Cesare.
For more arts related pieces, check out this exhibition about celebrating the female form; Darkness At Noon, a collective exhibition exploring the uncanny; or Gabriel Buttigieg's The Beach.