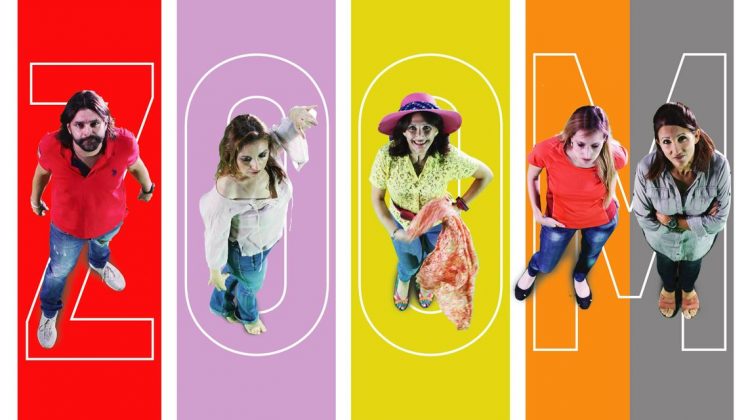 I walked into Tyrone Grima's Zoom Hybrid Performance, a one-hour theatre production taking place this weekend at the Inquisitor's Palace, not sure what to expect.
I had been told that there was a choice of three versions to watch, two of them live and the other one online. One would involve the serving of nibbles; the other would give me a backstage, 360-degree view of all that was happening, and the third I could enjoy wearing my creased sweats on my couch at home.
Of course, I went for the 360-degree backstage view, curious creature that I am. I'll be honest, the location itself was reason enough for me to accept reviewing this play. I mean, an evening at such a gorgeous, evocative, venue doesn't really require any extras.
But in this case we had extra incentive – Zoom Hybrid Performance. Knowing Grima's ability for taking a familiar concept and turning it onto its head (check out my review of Agnes of God, also directed by him) I was really curious.
Without giving away too much about the play, get ready for a wholesome night out that brings to mind the farces that used to be de rigeur at village theatres spaces at one point in time. Typically taking place over one weekend, they used to be perfect fodder for escaping the realities of a tough week.
Zoom Hybrid Performance fits this bill perfectly, with the added advantage of a more contemporary slant. The play uses online streaming as a clever device to offer several story-telling vantages, centering around the 'show within a show' approach.
Central to the story is Guapa, an average woman turned influencer in COVID times, keeping her followers entertained by her antics. Sounds familiar already?
Guapa is giving an online show to the (real) audience in a different part of the Palace. Add the backstage shenanigans of the catering brother and sister duo, a stressed-out compere and an unexpected love interest, and the stages are set for a good, old-fashioned farce.
The entire cast must have had a blast playing this one, and this sense of fun carries through to the audience as we allow ourselves to go along with the flow.
Kim Dalli and Carlos Farrugia are endearingly bumbling and hilarious, as is Guapa's (played by Antonella Axisa) lack of self-awareness about her rather shoddy talents. Kristjana Casha does a great job as the beleaguered compere, while Angele Galea brings in the giggles as Caroline, with her template spirituality. We even get a short-lived villain at the end, in the shape of the play producer gone rogue.
I enjoyed the way the three-way nature of the play was tackled, where we had two different sets of audiences and part of the cast actually being online. As is Grima's wont, a subtle serious undertone is present, with the theme of grief and coping mechanisms touched upon. But the overall flavour is a light-hearted romp with a simple plotline that will put a smile on your face. And this is something that is sorely needed in these trying times.
Zoom Hybrid Performance is written and directed by Tyrone Grima, and produced by Tyrone Grima and Joseph Galea. There is a last run today, and the project is supported by the Malta Arts Council.
Check out more theatre reviews here – Whats Their Names Theatre A Midsummer Night's Dream, and Culture Venture's Il-Pozittivi.