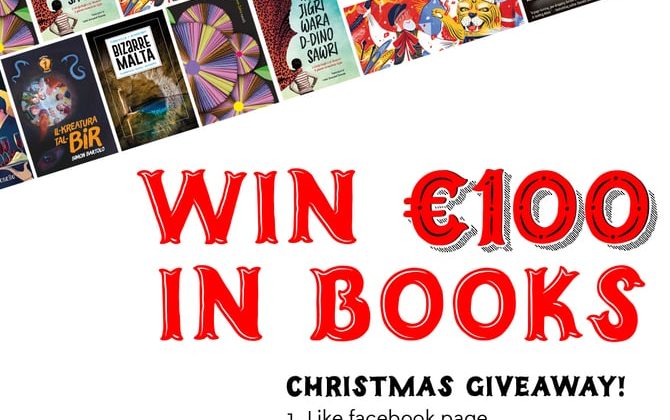 Like, Share, Tag & You Can Win
Christmas is a time for giving, so how does €100 worth of the newest titles by our best-loved authors sound? Yup, I am giving away the newest books by the likes of Trevor Zahra, Simon Bartolo, Ġorġ Mallia, John Bonello, Oliver Gatt & Fiona Vella, & MN Grenside to one lucky reader this month.
Below you will find a mini-review of my favourite book stocking fillers. And, thanks to the support of all the publishers, a copy of each books is up for grabs!
Here's how to take part:
Step 1: Like my page on Facebook here.
Step 2: Share this post on your feed, set it to PUBLIC & tag my page.
Step 3: That's it, you're done – your name will be included in the lottery.
Make sure you follow ALL 3 steps to be eligible – Like, Share, Tag. The competition closes on December 22 at 10AM, when the winner will be drawn by means of a random number selector.
The following T&Cs apply – the prize cannot be exchanged; the website owner's decision is final; the winner will consent to picking up prize at the appointed place & to having their photo taken and used for publicity purposes; the book Sempreviva will be available for pickup from Merlin Publishers AFTER publication on December 31; the competition is open only to Maltese residents.
My choice this year of book stocking fillers, in no particular order really.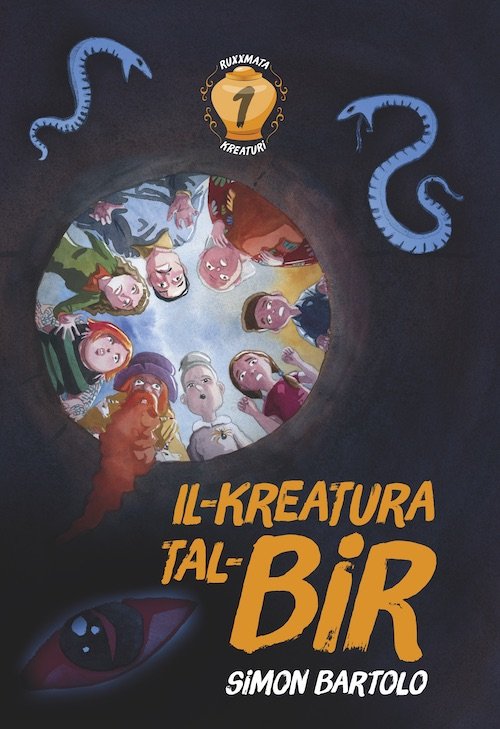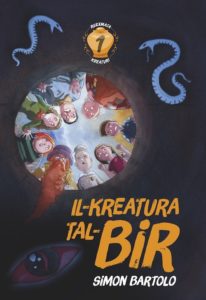 For the kids who love a touch of magic: It has to be Simon Bartolo's Il-Kreatura tal-Bir (Merlin Publishers), of course. This first book from the series Ruxmata Kreaturi introduces us to a host of wonderful characters (they kinda reminded me a bit of the Addams Family).
If your child is into fantasy, the weird and wonderful, tales along the lines of Harry Potter and so forth, this one's a must. Only, it's not just for the kiddos. I mean, I'm a 45-year-old kidult and I'm not embarrassed to say that I enjoyed the hell out of this one. Buy it here.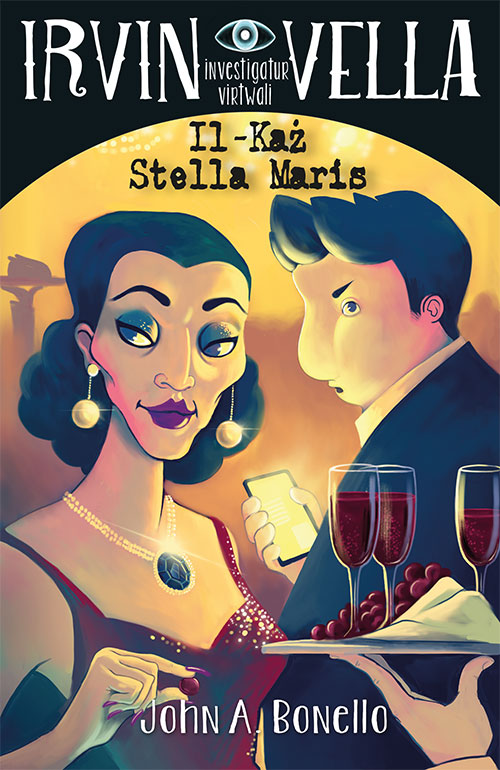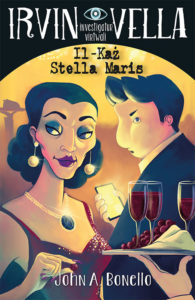 For the kids (& adults) who are Enid Blyton/Nancy Drew/ Hardy Boys fanatics: First of all, are Nancy Drew & the Hardy Boys still a thing? Secondly – check out John Bonello's Irvin Vella (Merlin Publishers) series.
You will just love this 'virtual investigator' and the way we get to accompany him on a virtual journey across various shenanigans, all with a distinctly Maltese flavour. There are four books in the series so far, with the newest one – Il-Każ Stella Maris – having been released only recently, so if you're new to Irvin Vella's world you can get a lovely omnibus-style gift. Buy it here.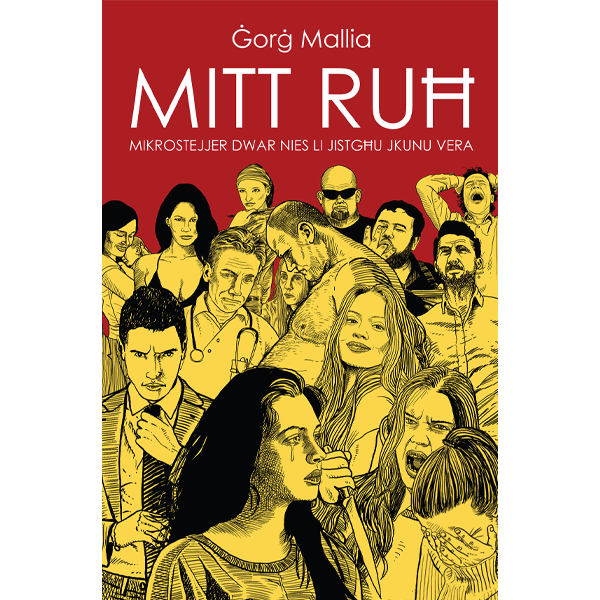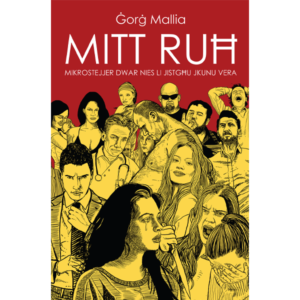 For those who enjoy very human stories about the condition that is life: Ġorġ Mallia's latest publication, Mitt Ruħ (Midsea Books). What you get are a 100 micro-stories about a diversity of people. 100 of them, as you may have figured out.
The themes dealt with can be harsh, as harsh as human nature. Some are disturbing, others are touching, all pack a punch and will keep you there, eagerly consuming story after story.
This book is also perfect for those who enjoy their reading in small doses, as you can literally take a break and enjoy a story in a 10 minute timespan, leaving you intensely satisfied. Buy it here and here.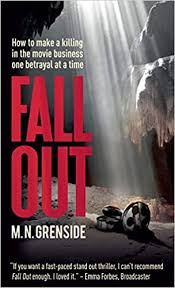 For those who enjoy fast-paced thrillers: This one has best-seller written all over it – Fall Out by M.N. Grenside (Urbane Publications). It comes with Damien Lewis's seal of approval and packs in the glitz and glam of the LA Movie Scene juxtaposed against the city's seedy underbelly.
You'll be hooked by the story of Marcus Riley, a Hollywood producer who ends up having to deal with murder and conspiracy to get his movie done. Oh yes, it's also available on Kindle. Buy it here.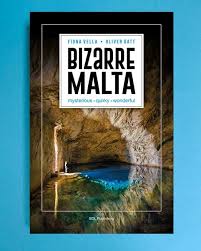 For those who love our island's quirkiness: Bizarre Malta by Fiona Vella & Oliver Gatt (BDL Publishing) has it all. Gorgeous photography and intriguing anecdotes about some of the more off-the-beaten track attractions across Malta and Gozo.
From the eerie Capuchin Crypt in Floriana, to the spectacular Popeye Village, the somewhat kinky stories from Palazzo Falson in Mdina, the the ubiquitous Seashells House in Għaxaq and many many more, this is a collection of charming anecdotes that goes well-beyond the usual guidebook. Buy it here.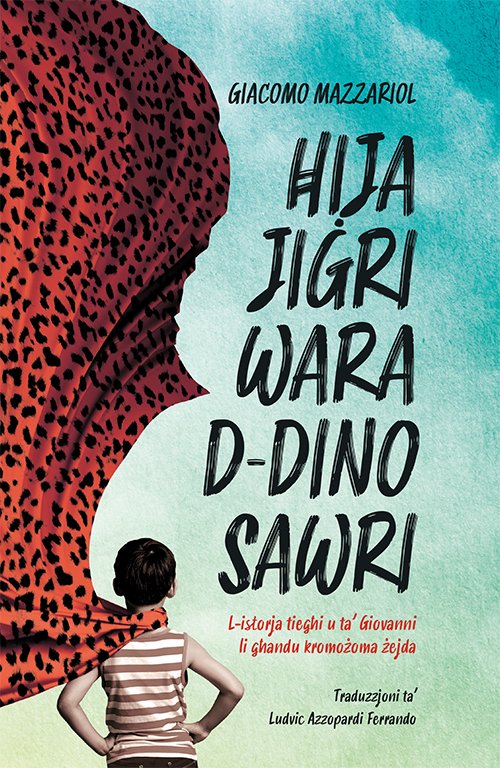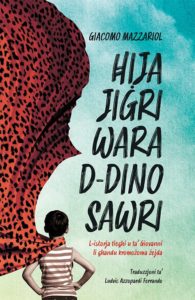 For those who need a heart-warming tale like no other: Ħija Jiġri Wara d-Dinsawri, translated from Italian by Ludvic Azzopardi Ferrando (Merlin Publishers). A beautiful, heart-warming tale that is based on the true story of the original writer, Giacomo Mazzariol.
This is Giacomo's story about coming to terms, as a child, with the fact that his younger brother has Down's Syndrome, and the conflicting emotions this creates until, finally, realisation that hey, maybe your brother isn't so different after all, It's honest, it's captivating, it's relatable, and it will make you laugh and cry. Perfect for any Christmas stocking. Buy it here.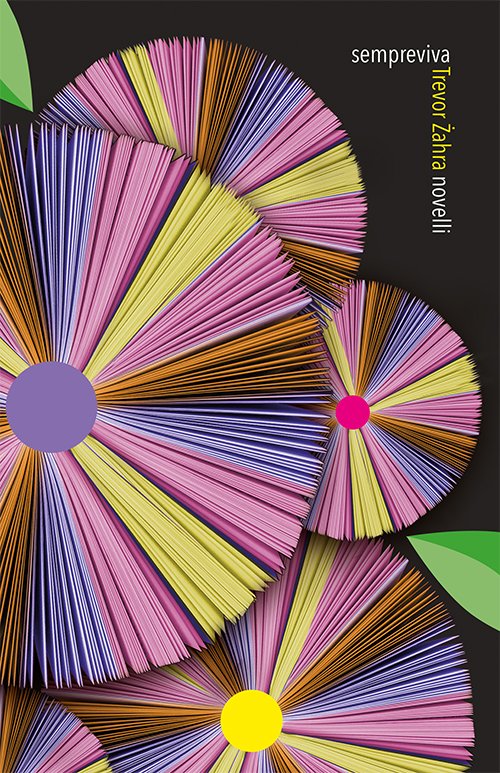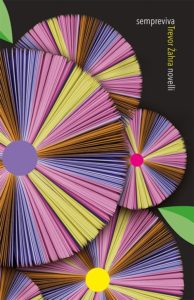 For those who want an instant classic: Look no further than Sempreviva, by Trevor Zahra (Merlin Publishers), which is out on December 31, but which can be pre-ordered via the Merlin Publishers website. I've no idea what it is about, but it's a Zahra, so that's enough for me. I'm just very glad that after giving Malta a near heart-attack when I last interviewed him for the Sunday Times back in 2018, turns out that the author has no intention of retiring.
And there's no better note to end on than this, except for a last and shameless plug-in of my own book: Beltin: Stejjer Minn Nies Minsija (Merlin Publishers).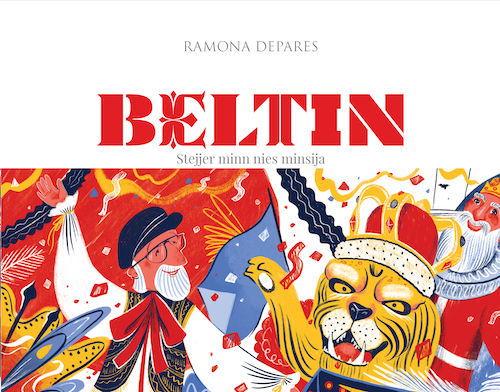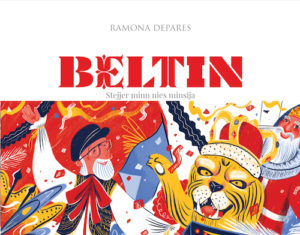 This one is for all the Beltin and the Beltin at heart, a collection of anecdotes about the Valletta that was, through the 1980s and '90s, based on my own recollections and accompanied by spectacular illustrations by Moira Scicluna Zahra. Check out the lovely things that Lovin' Malta had to say about it. Also available from here.
Want to check out more book reviews? Read all about Lara Calleja's Kissirtu Kullimkien, and Karl Schembri's Il-Manifest tal-Killer.