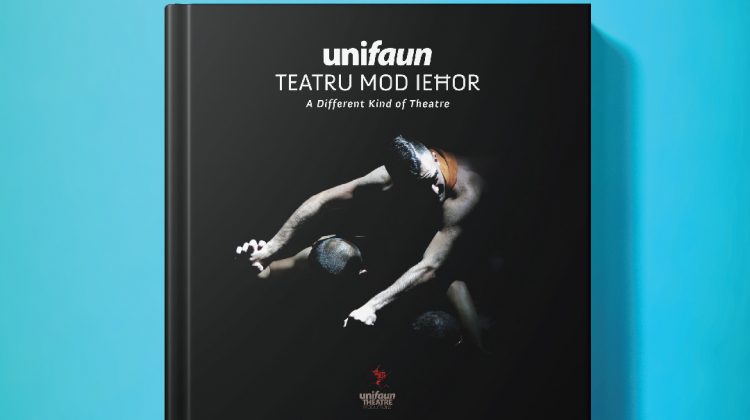 Unifaun Teatru Mod Ieħor (A Different Kind of Theatre) is the theatrical project we were all waiting for without knowing. Who doesn't remember the theatre production powerhouse that was Unifaun with fondness? Anyone who was even slightly involved in the cultural scene in Malta between 2005 and 2019, undoubtedly misses the sometimes-genius, sometimes bonkers, plays that Adrian Buckle's baby used to put up.
I still remember my first Unifaun production, at St James Cavalier in Valletta, circa 2005 – The Pillowman. In those days, we didn't really experience enough of this particular genre on Malta's theatre boards (bar some memorably Actinghouse productions some years earlier), so the impact was even stronger.
The Pillowman is a theatrical masterpiece – dark, complex and very easy to ruin. The Unifaun production was sublime, and to date this remains the most impressive piece of theatre produced locally, in my books. Unifaun had my attention.
The next Unifaun piece that reached this same impact for me was Mercury Fur in 2009 at the MITP, although there were other brilliant productions in between such as Two, and Some Explicit Polaroids. It will be my biggest regret ever that I missed Equus.
But back to the MITP, which looked considerably different from what it is now. Rawer somehow, and perfectly suited to a staging of Mercury Fur, which is what I was watching. for the staging of this play. Again, Unifaun presented a viscerally stunning piece.
After that, I made it a point to never miss another Unifaun show.
So, when Adrian decided to pull the plug on Unifaun after the production of Macbeth at the Manoel Theatre in 2019, it was quite the shock for those of us who had followed it every step of the way. Fast forward two years and a pandemic, and Adrian has just announced a new Unifaun-related project that will be Crowdfunded on Zaar. A book that details the Unifaun story.
Immediately intrigued, I got in touch with Adrian to get the lowdown. And I couldn't help throwing the obvious question at him once again – why on earth had he decided to shut down Unifaun?
"Theatrically, it had achieved everything it had set out to achieve. Moreover, it was becoming a financial burden. When I announced it, Dr Marco Galea from The University of Malta got in touch and suggested I write a history of the company. The author Trevor Zahra loved the idea and encouraged me to start writing, promising he would edit the end product," Adrian starts out.
So what will the end result look like?
"The book will be divided into three sections. Section 1 will be in Maltese and will run through all productions and my thoughts behind each of them. It will feature explanations about what motivated me, and who encouraged me, and how. It will feature reviews we received in original English plus some black and white photos," Adrian explains.
The second part of the book will be dedicated exclusively to colour visuals of Unifaun's best productions, while the third section will feature essays about Unifaun's philosophy of theatre in English by both local and foreign practitioners, which undoubtedly will be extremely useful, especially to students of Theatre Studies.
Unifaun's contribution to the local theatre scene is indisputable. Sure, maybe not all productions reached the stellar levels of The Pillowman and Mercury Fur. But in one aspect, Unifaun was consistent – it introduced and cemented the reality that yes, there was a definite market in Malta for modern contemporary theatre.
Prior to the advent of Unifaun (with some notable exceptions like the afore-mentioned Actinghouse), Maltese theatre-goers subsisted on a diet of tried and tasted productions that were considered 'safe'. Unifaun changed all this, with Adrian's endeavours to break the status-quo culminating in a massive legal battle that made history.
Unifaun Theatre Productions – making history
The infamous Stitching incident will remain one of the most embarrassing chapters of Maltese theatres, though it was by no means the first incident of publicly contested censorship (remember the Duchess of Amalfi cut scene back in 1996, anyone?).
The banning of Anthony Neilson's play was legally overturned in a historic landmark decision by the European Court of Human Rights. A decision that led to the revocation of local censorship laws and a completely new page for artistic freedom on the island. A page that wouldn't have been possible without Unifaun's willingness to take the issue to the highest levels, even after Maltese courts had confirmed the decision to ban.
If only just for that, we will be forever grateful to Adrian Buckle and Unifaun.
"When I founded Unifaun, I ended up fighting Maltese censorship laws, which was not something I had planned for in reality. Now, with this project, I hope to lay down the foundation for other young theatre entrepreneurs to do the work they believe in. If I did it, so can they. I also hope to gather the work we did in one comprehensive book, about 600 pages long, so that our work will not be forgotten," Adrian explains.
As one would expect, the biggest challenge currently faced by the project is financial. A crowdfunding campaign has now been launched on ZAAR. Those who support the project will be offered a number of perks, including receiving the book for free or at a cheaper price. The aim is to conclude the project within a year of having achieved full funding.
As for those who are wondering, there are sadly no plans for Unifaun to be resurrected.
"I have accepted some directing jobs and, although I might one day return to production, it won't be for Unifaun. Adrian concludes.
If you wish to donate to this project, click here.
For other theatre-related pieces, check out Zoom – A Hybrid Performance, this piece about the history of theatre in Malta or this review of Whats Their Names Theatre A Midsummer Night's Dream.