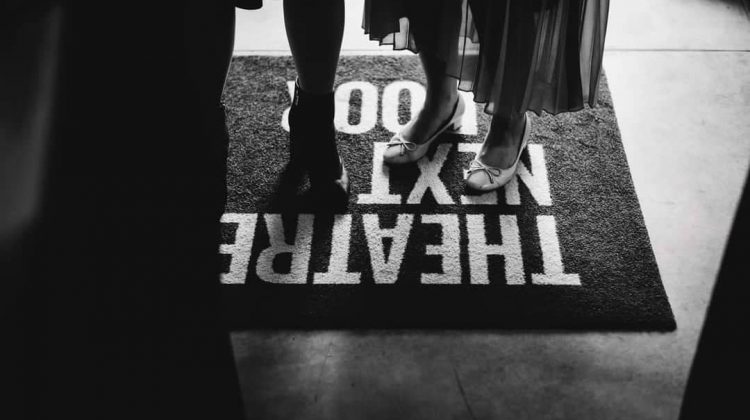 Theatre Next Door has finally opened its doors in Magħtab, giving the island a new theatre space right when the Maltese theatre season is re-opening and everyone is looking forward to returning to those days when there would be several performances taking place on any given week.
The brainchild of FM Theatre Productions, Theatre Next Door (TND) performance venue has already proven to be a great addition to the landscape. In the weeks it has been open we have already seen three theatre productions of an excellent standard – Class, directed by Chiara Hyzler, Teatru Salesjan's The Rover, directed by Polly March, and FM Theatre's Ross and Rachel, directed by Antonella Mifsud.
Let's start with what's the most important part for theatre goers. The auditorium itself is on the first floor. With a capacity of 148, it is sound-proofed and has retractable seating. Full marks to Theatre Next Door for recognising the need for a flexible performance space. Cast and crew should be well-served by the backstage area, which has three dressing rooms, a shower area and a green room.
From the perspective of an audience member I am pleased to see that the space was built with the comfort of viewers in mind. The structure is very similar to that of Valletta's MITP, which means that you get an excellent view no matter where your seat is located. And no matter how vertically-challenged (that's me!) you are.
I was also happy to see that there is ample space between one row and another. Tall people won't have an issue, and anyone needing to get up during a performance won't create havoc.
It's important that the building itself offers more than just a theatre space. There are also three sizeable studios and a cafe/bar area downstairs. This latter fact is especially crucial given the location of Theatre Next Door. For many of us, going to the theatre is a social occasion and we like to make an evening of it, chatting about the play, enjoying a couple of drinks after etc, in the tradition of the MADC Clubhouse. The cafe at Theatre Next Door is spacious enough that a good portion of the audience hung out there afterwards. Nice bar list, too. Hey, that's important, right?
Let's give a supportive welcome to this great addition to Malta's culture scene. I look forward to the launch of the full season in September. Want to know more about Maltese theatre? Check out this review of Ma Kuraġġ u Wliedha.