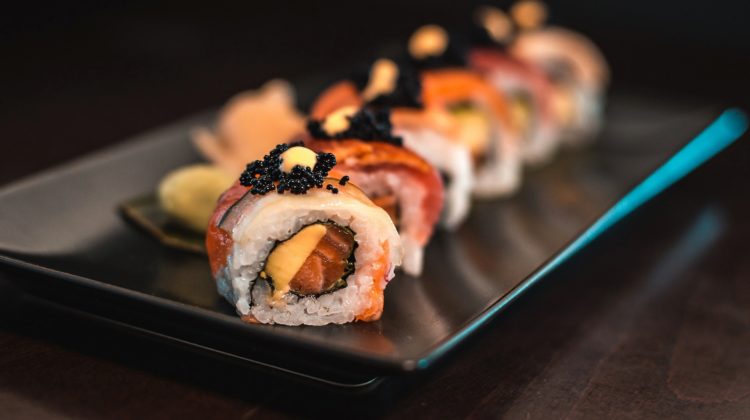 Free-flowing cocktails and Asian fusion – what's not to like?
So I find myself at the Temptasian Ladies Night. I'll be upfront here: I'm not a massive fan of gender themed nights. In fact, I don't think I have ever attended one before now. I actually usually make it a point to avoid even Hen Nights.
Is it because I'm a party-pooper, I hear you ask none too subtly. No, genius. It's just that I'm not a massive fan of gender anything, really. The entire idea of a gender-based activity just doesn't compute, in my mind. Sorrynotsorry.
Yet, it's Thursday night and I find myself here, at this Temptasian Ladies Night that is organised weekly at the oh-so-stunning Asian restaurant at The Palace Hotel. My weekly Maltese restaurants pow-wow is looking good.
Why am I here, given what I just wrote?
🍸 The most obvious reason: copious amounts of Asian Fusion dishes and free-flowing cocktails. Who can resist?
🍸 The Temptasian Ladies Night event isn't really so gender-oriented. There's no themed anything, and is attended by ladies, gentlemen and those who have yet to make up their minds, to quote Kinky Boots.
🍸 And the biggest reason, it's not the first time I've worked with the lovely folks from AX Hotels – in fact, do check out my review of underGrain, which recently got awarded a Michelin star – and I knew this Temptasian Ladies Night was guaranteed to be a fun eve.
Temptasian Ladies Night – all the bestsellers on one menu
So there I am walking into Temptasian, welcoming apero tray pre-empting me at the door, before being escorted to join all the other lovely people at our table. Clearly, we are all thrilled at the prospect of being out on a 'school night' so to speak: the Margaritas start flowing pretty fast, and so does the heavenly food.
The Temptasian Ladies Night menu: a yummilicious selection of the restaurant's best sellers, starting out with the Sharing Basket (OMG those sweet corn fritters) and a Sushi Platter, and moving on to a really lovely and comforting lentil soup with coriander and lime sauce (Dal ka Shorba) before getting to the main event.
The main event is pretty spectacular: stir-fried chicken with a variety of mushrooms, Indian butter prawns marinated in a luscious tomato-based and yoghurt sauce, and a Thai vegetable curry with coconut milk and fish sauce – all accompanied by Jasmine steamed rice. This, for me, is what Asian fusion is all about.
Did I mention the free-flowing Margaritas that I enjoyed during this Temptasian Ladies Night? Well, you can choose whichever cocktail you like, really, but in my case I was in the mood for a Margarita or four that night (shoutout to COOL cabs for getting me home safely).
In short, Temptasian can choose to call their Thursday night offering whatever they like – I'm in. Expect the usual impeccable Temptasian standard and a really good vibe. Oh, and don't drive if you really keep them flowing.
You can see the whole Temptasian Ladies Night menu here, and you can make a reservation by clicking here.
Want to read more food-related writeups? Check out my review of Bahia, the Mediterranean restaurant that delivers a different experience. Or my thoughts about the Corinthia Palace Sunday lunches and this other Asian experience at the recently-opened AKI Restaurant in Valletta.
If theatre, books or fashion are more your thing, check out my main page here.