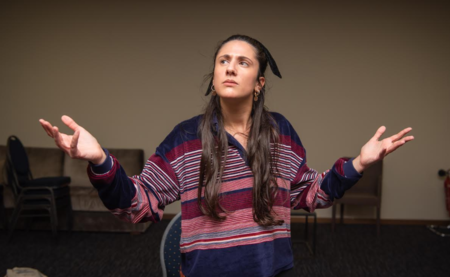 Sunrise FM Theatre – Jessie Cave's one-woman show hits Malta
Remember Jessie Cave, the actress who played Ron Weasley's girlfriend and wound up werewolf fodder in the Harry Potter series? Guess what – she didn't take too long to emerge from the Potterverse into the rather more cutthroat work of comedy writing. So far, she seems set for a better fate in this universe, as her debut comedy Sunrise seems to be hitting all the sweet spots with audiences across the UK.
The good news? We are getting it produced in Malta too, just in time for St Valentine's Day, thanks to FM Theatre Productions. The one-hander, which has been described as "devastatingly honest, wickedly funny" by the British press, can be described as the perfectly quirky date-night, really. So, if you're not one for over-priced restaurants on D-day, an evening of laughter at The Splendid is not the worst idea ever.
The order of the night? Expect a lot of sexual accidents, Harry Potter conventions and Instagram espionage. There's three phrases I never thought I'd use together in the same sentence.
The play is being directed by Chiara Hyzler, who needs no introduction. And taking on the one-woman role is Rebecca Camilleri, with whom I caught up for a quick Q&A sesh ahead of the show.
Sunrise Malta – Q&A with Rebecca Camilleri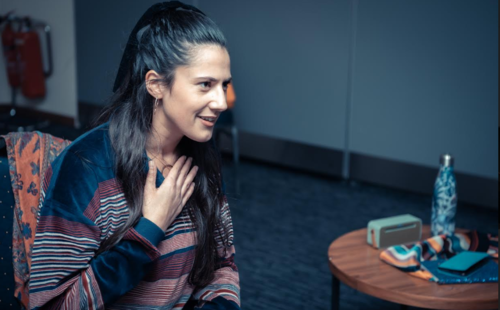 Were you a fan of Jessie Cave before taking on this role?
I actually wasn't familiar with the play until Chiara mentioned it to me some time ago. I remember her saying she'd found this hilarious script and that I should have a read. I think I've become a fan of Jessie Cave over the course of rehearsals.
Before I signed on for Sunrise, I only knew of Jessie Cave as Lavender Brown from Harry Potter (which I love, to be fair). Since I started working on Sunrise though, I've basically stalked her on all her social media platforms, and now think she's amazing. She's really funny, honest, quirky and super artistic. Check out her insta and you'll know what I'm on about.
Do you find the script relatable, at all?
After reading just a couple of pages, I could already see a lot of myself in her. Her sense of humour and just her way of addressing issues in her life was something I could instantly relate to. I've never done a full scale one-woman show before too, so that was also an exciting (and terrifying) prospect.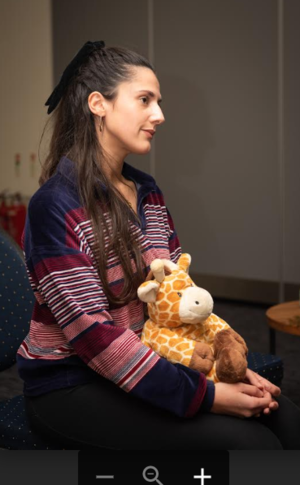 The play sees you taking on the role of a post-divorce, young mum. How's that working out?
Admittedly, I don't have any kids, but I have had to navigate the dating scene a fair bit in my adult life, both successfully and also very unsuccessfully. So really, that side of things doesn't require much imagination. Honestly, you kind of just tackle it as you would any character. Put yourself in their shoes, immerse yourself in their world and get in their brain as much as you can.
Is this your first one-woman show?
About three years ago, together with Tina Rizzo I had co-written a one-woman show for Teatru Manoel Youth Theatre's Shakespeare In Pieces. Our piece was basically a 1980s inspired, modern retelling of Romeo and Juliet from the perspective of Rosaline. That was my first experience of being alone on stage in this type of scenario. Admittedly though, it was just 30 minutes, approximately half the length of Sunrise. This sort of thing is always a bit scary at first, but once you get going the adrenaline kicks in and its just really good fun.
What are the biggest challenges?
The process isn't all that different from any other play, to be honest. You approach the character in the same way you would with a larger play with more actors. I've found that you do become more conscious of dynamic staging and utilising the space in as creative a way as possible.
Obviously, since it's just one person commanding the audiences' attention the whole time, you want to make it as alive and visually exciting as possible for them. It's also a much more intimate and exposing rehearsal process, because it's basically just you and the director. Always. Luckily, though, Chiara and I really get on and are on the same page, so it's actually been a lot of fun.
After this experience, do you prefer bigger productions or a one-hander like this one?
They both have their ups and downs, I suppose. In this play, I'm really enjoying being playful and just throwing myself around the stage. I also feel very involved in the creative vision of the piece, which is great. The whole process has very much felt like a collaboration between Chiara and ,myself, and you don't necessarily get that in bigger productions.
Any fun anecdotes from rehearsals?
Rehearsals are going really well (I'd like to think). We have a good laugh. In the piece, I have to slip in and out of a number of characters, so that means that we've had to try out a bunch of accents and vocal qualities. Some didn't work out as well as I'd imagined in my head, though. In one rehearsal, we thought, let's make this guy Scottish (I can't do a Scottish accent), so Shrek made a random cameo in our show for a bit. It was terrible. We laughed, a lot! Guy's no longer Scottish in case you're wondering, in case you were wondering.
Sunrise runs on February 14, 15, 16, 20, 21, 22 and 23 at The Splendid in Valletta. The show carries an 18+ rating. Tickets are available by sending an email here or by calling on 9904 8169. Remember the size of the Splendid, and book yours fast if you're keen on the show. More information here.
Want to read more culture related pieces? Check out this play by Teatru Malta called L-Interrogazzjoni; and this review of The Importance of Being Earnest, recently produced by MADC and Teatru Manoel. If books are your thing, check out this dystopian tale by Loranne Vella about Magna Mater. Music your thing? Enjoy this piece about Ġenn the band.