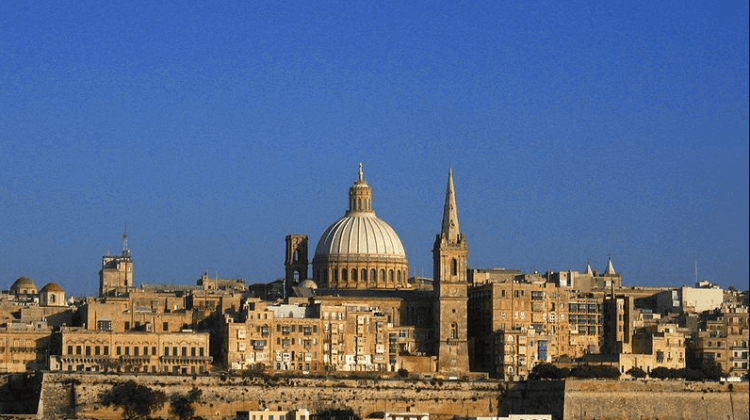 We've already established I'm in love with our gorgeous capital. This week's main write-up is also dedicated to saving the Valletta skyline.. Meet writer, sailor, woman-extraordinaire Clare Francis.
She sailed the Atlantic single-handedly back in 1976. Her novel Night Sky reached Number One on the Sunday Times bestseller list and was on the New York Times' Top 10 for six weeks. She is a trustee of the UK charity Action for ME, having the condition herself. Now, Clare Francis has taken a new cause under her wing – Save Valletta's Skyline.
She describes how she was brought up on stories about World War II, and how she has friends in Malta who kept showing her photos of the iconic skyline.
On October 3, she will be giving a talk called A Life in Parallels at the Royal Malta Yacht Club. All proceeds will go to this cause. Tickets can be booked by sending an e-mail to [email protected]
"It should be safeguarded, it is a thing of beauty. The Valletta skyline is a defining beauty that covers the long history of Malta."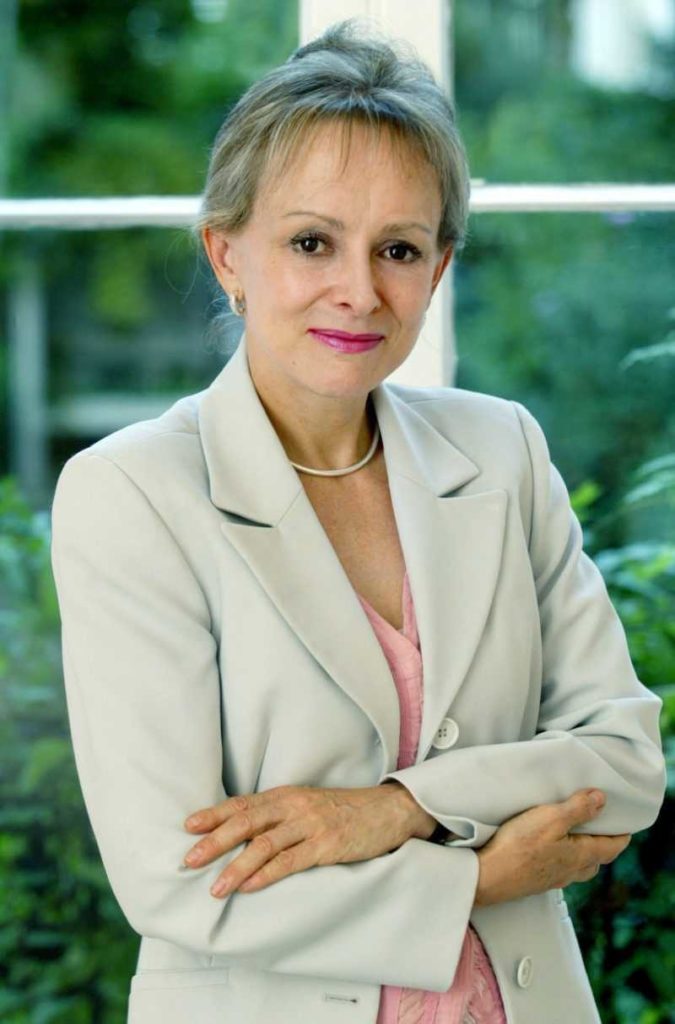 "You don't want Malta to look like any other island," is her parting shot. "You need to preserve Malta's identity, it's what makes it unique . And this includes the Valletta skyline."
I managed to interview Clare, thanks to the lovely people at Write Me Anything. This is what she had to say about her adventurous life.
"I had always sailed as a child on the Isle of Wight, and, from the age of 9, I had the chance to take a dinghy out on my own. I love the sense of freedom, and exhilaration, I look forward to it every summer.
Ballet was a hobby, I never thought it would go anywhere, but my teacher put me up for the Royal School of Ballet, but I stopped when I was 17, it wasn't a passion."
Saving the Valletta skyline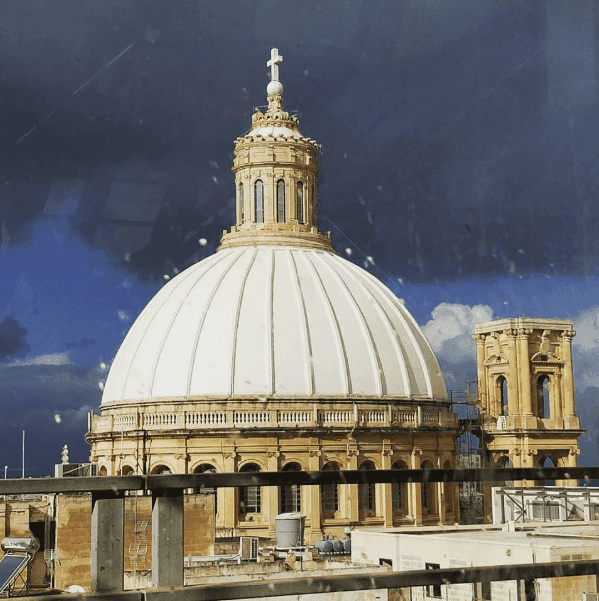 Even all these years later, the question needs to be asked: what prompted you to take the plunge and sail across the Atlantic singlehandedly in 1973? What are your thoughts when you think back to that particular exploit today?
I wanted to feel alive – I wanted to feel a sense of achievement, I felt I was not living a life that's fulfilling me. I wrote an extensive diary, I read loads of books, I was terribly frightened, it was most intense, but I overcame that.
I wanted to experience the beauty of life at its most intense. This was a private venture, completely non advertised, and that's when I thought it would end – however, someone suggested I do the Round Britain race—as the first woman—and it went on from then.
Looking back on it – I was lucky, I got across in one piece! When you are young, you do not count the risks, you think you are immortal! I was lucky to not have had an accident, nor did the boat. I had a good strong boat, I planned the trip very carefully, I was well prepared.
You need to preserve Malta's identity. It's what make it unique.
How did you make the switch from sailor to writer?
Well I always lived in my imagination, I was a dreamer as a child, I'd always written stories in my head, it seemed impossible for me to write a story that would ever be published.
When I was asked to write about the sailing, I wrote 3 non-fiction books, It helped build my confidence, so, after that, I planned my book. I knew it was right for me, and I knew I could do it. And my first novel was the beginning of a long career, I then knew I could earn a living from writing.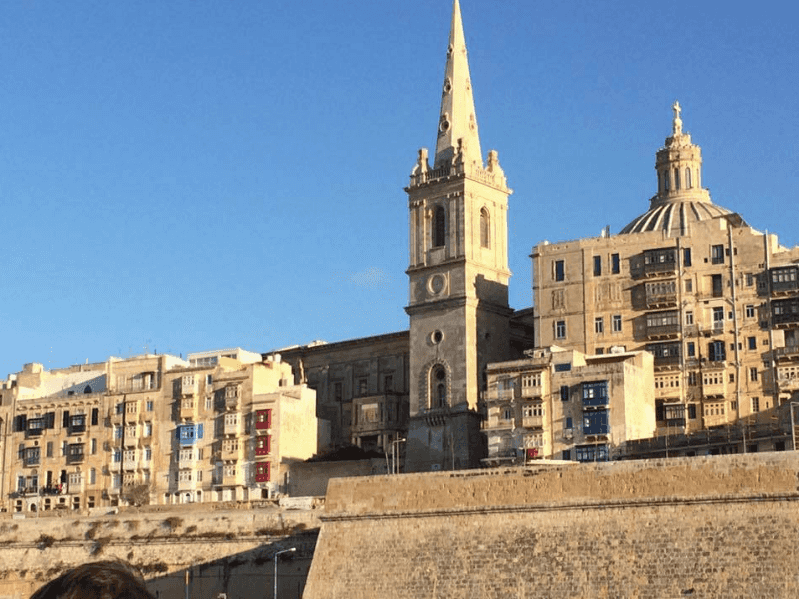 You are an ME sufferer. Few people understand the implications of the condition – what are your words to those who still struggle to make their condition understood?
Well, the first thing I would say is that you are not alone. So many people have ME all over the world, and there are wonderful organisations that can support you and give you a lot of information. ME is still misunderstood, what I hope to achieve is better recognition. 34 years ago – I started an organisation (Action for ME), we are at the centre of an international move, we work with WHO, a lot of American charities, and in the UK, we facilitate a network of scientific organisations.
I would say to people there is alot going on, and research is showing it is a unique condition. There is help and there will be change, keep believing that things will be better for you.
It is a difficult illness to understand, people have to accept it affects children if they are not diagnosed at the onset.
What motivates and inspires you?
The need to keep the work going as much as we can. I spend a lot of my time spreading the message, and working on the philanthropic side.
You have been very prolific, publishing 11 novels. But is writers' block a real thing? How did you deal with it?
In my own experience, I write easily when I'm well, it's more challenging when I am unwell. My writers block only occurred when I was less well.
I have several ideas, but which ONE is going to work?? That's my challenge, you have to keep chipping away.
What takes up most of your time nowadays?
I took a gap from writing, however, I'm finally working on a new book. I have a garden on the Isle of Wight, and you know what they say, if you want to be happy for life take up gardening. I also  love opera and theatre – so I have a lot to fill my life, and I am also planning a new book.
Keen on more books published in Malta? Check out the dystopian Magna Mater, Kristina Chetcuti's take on Malta's most amazing women, or the latest Lupu Lupettu for kids. You will also find more write-ups featuring books in the books category here.
For food, music or theatre, check out my main page here.