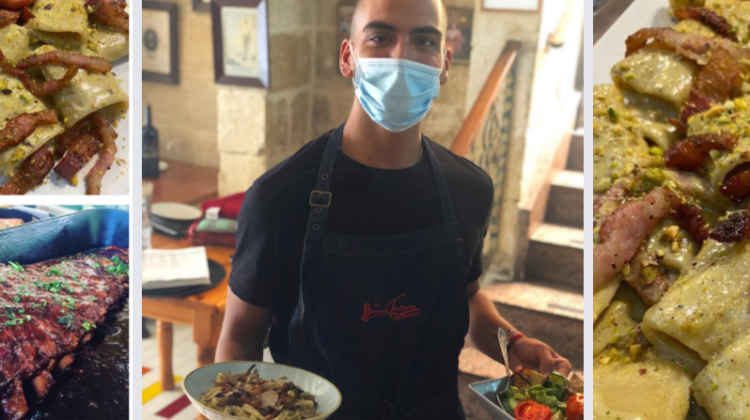 La Buona Trattoria Del Nonno comes up trumps with this food & cocktail Monday night
Monday – the most boring night of the week. Only, there's a glitch in the system and it's called Mondays with Kane, at La Buona Trattoria del Nonno, changing the weekday Malta restaurant landscape forever.
So, what's Mondays with Kane, I hear you ask. Is it a good dinner out? I mean, it's a trattoria right? Or is it a club night? On launch night, there was Panelli on the decks after 10 and Kevin Paul belting out pop classics before. Or maybe, it is a cocktail night? After all, I did spot cocktail legends Panos Foteiadis and Tisho Mihaylov with their entire paraphernalia.
Yup, I confess to being confused when the invitation to join together with the fabulous Elsa Messi, her of What's Cooking Malta fame, landed in my inbox.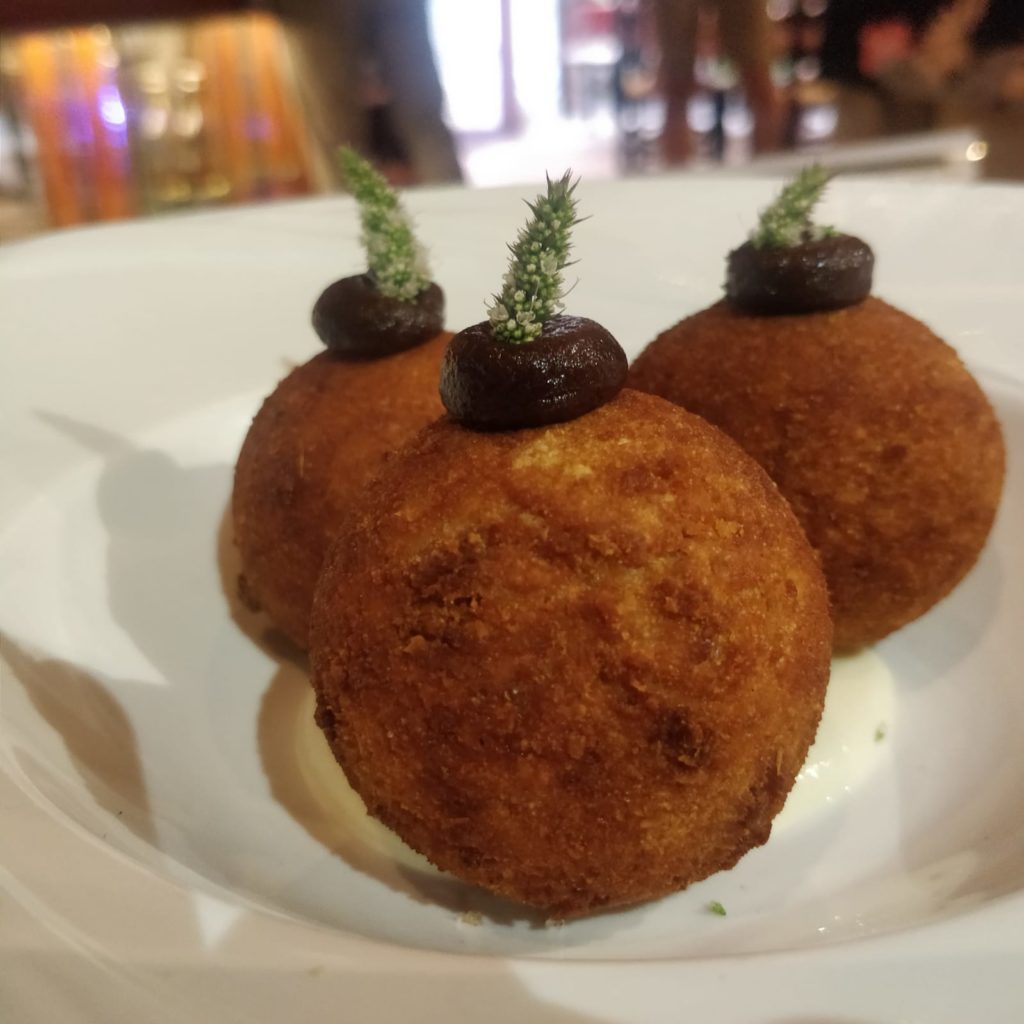 I was also excited AF, to put it indelicately. Kane Palmier, for those not in the know, comes with an illustrious and well-deserved track record. You don't get to join the best Michelin-star restaurants in London unless there is something very special about you. Which meant that my expectations for Mondays With Kane were sky-high.
Then there is also the La Buona Trattoria Del Nonno heritage. Kane is part of the Ta' Marija family, as is the rest of the team, including his brother Jake. In fact, you are likely to find some very familiar faces there, including the gregarious Mr Ben Muscat (Snr) and Lara Grima Baldacchino.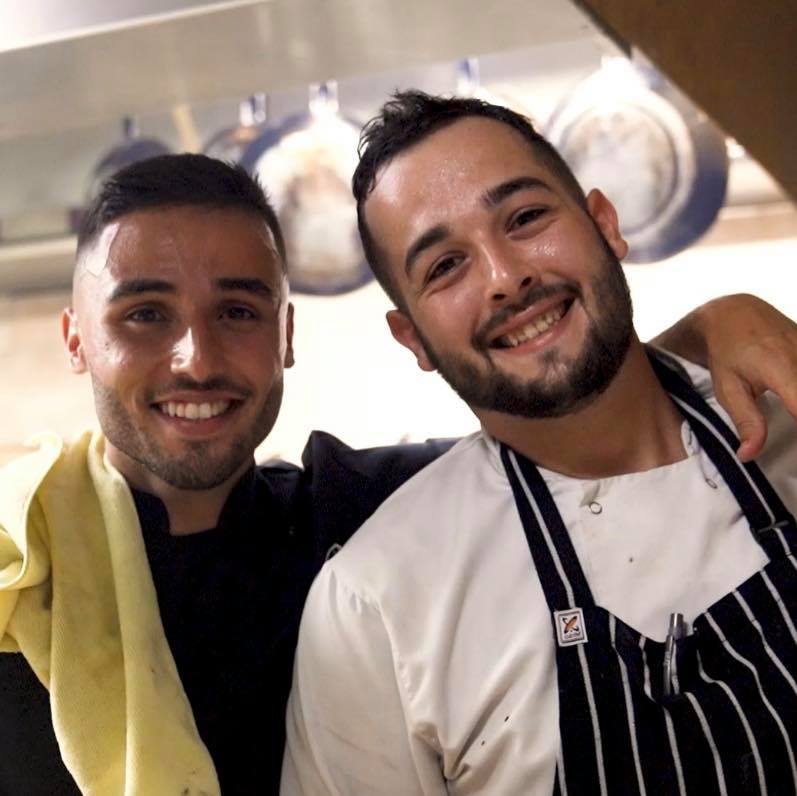 The trattoria is housed in Palazzo Pescatore in St Paul's Bay. There's a convenient parking area attached. And the place is gorgeous, spacious (no problem to keep distances between tables here) and also has a stunning garden replete with fresh herbs and produce. Things certainly looked promising.
Mondays With Kane – turning the week upside down
But enough of the pleasantries and on to the star of the evening – food and drink. Mondays with Kane come with a menu that changes every week, as well as a specially-curated cocktail list prepared by none other than masters Panos Foteiadis and Tishio Mihaylov.
I kicked off with a perfect – and I'm not using the word lightly here – Negroni. Kif suppost, as we say in my parts of the world. The menu, finalised by Kane, focuses on Italian regions and for the Monday I was there offered a choice that made it nigh impossible to pick.
In the end, Elsa and I decided to share and mix some starters – hand-made sausage with pistacchios, with perfect texture and zero grease. Crunchy arancini, prepared the traditional way, sitting on top of a creamy cheese fondue and crowned with fresh basil. And scallops, so light and fluffy as to be almost impossible.
This was quite the start to the meal, and it did make me feel as though I were on holiday in some quaint, Italian town. You all know how I feel about Italian food, right? The guys behind Mondays with Kane celebrate it the way it should be.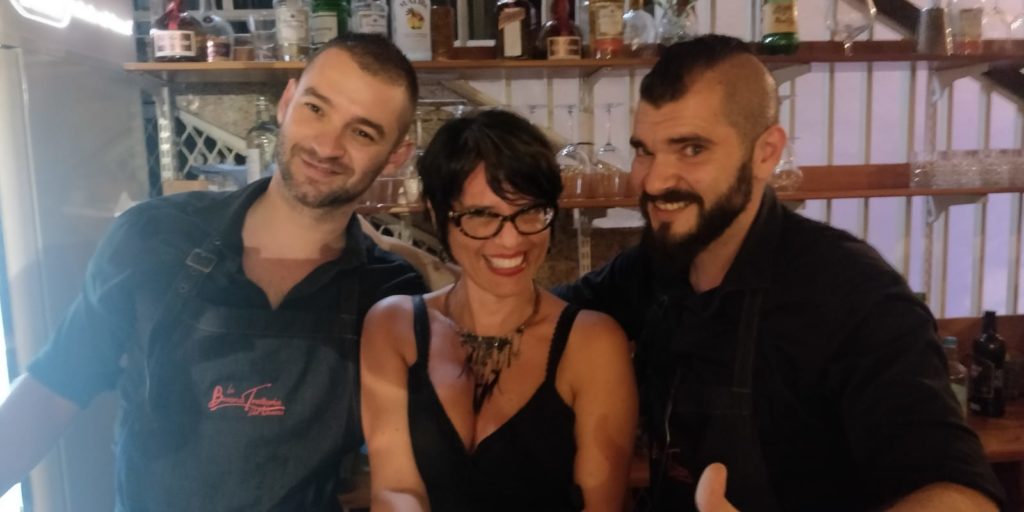 More Negroni, more chitchat and we were ready to marvel at our main courses – a Tomahawk that was cooked gorgeously, the right shade of red in the centre, and offered with a selection of three homemade sauces on the side. Honestly, gorgeous doesn't even begin to cover it, and both Elsa and I must have looked a sight stopping our conversation and just grunting away in appreciation. This cut of meat deserved no less.
We also tried the Dover sole, cooked in a light lemon sauce – a delicate and light flavour that teases the palate without overpowering it. Maybe not the best match right after the distinctive taste of the Tomahawk, and it certainly deserved our full attention on another night.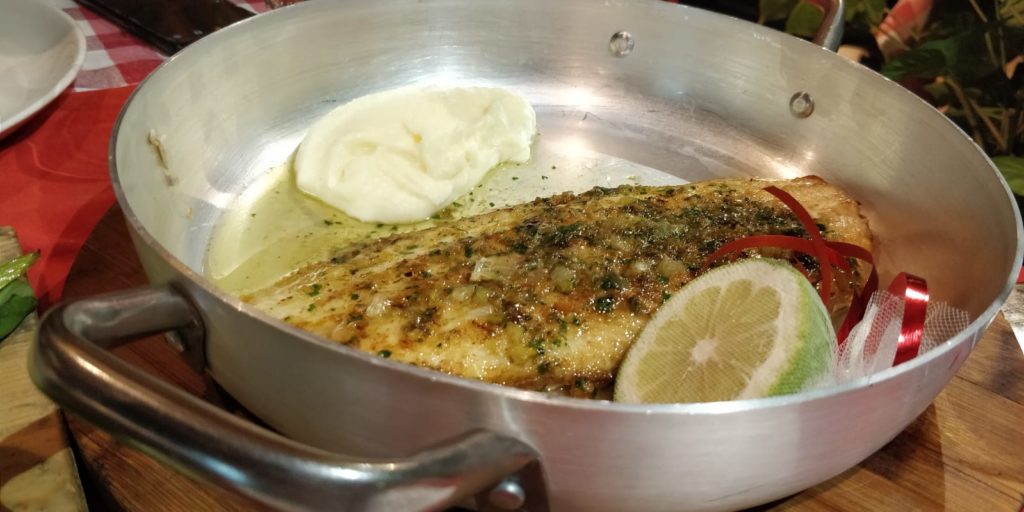 By now pretty much everyone was singing along to Kevin Paul's rendition of Bella Ciao – the place was packed, incidentally, so clearly everyone's been on in the secret that is Mondays With Kane, except for me. So we joined in while we decided if we were going to be crazy enough to also fit in dessert after all that.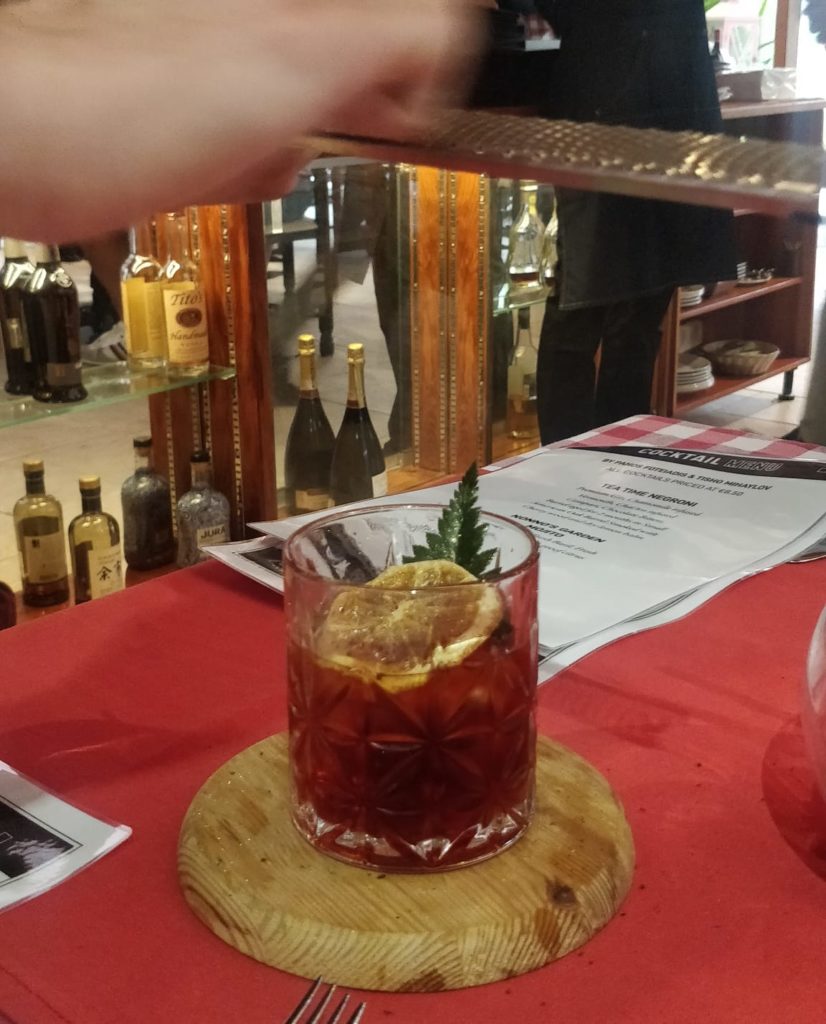 Turns out Elsa is the more sensible from the two of us. As for me – well, the way I feel about Italian food also extends to Italian desserts. So I finished off Mondays With Kane with a superb Pan di Stelle cake, which is their own invention and a glorious concoction featuring the classic biscuits, nutella, cream and I don't know what else because I was too busy scoffing it down.
And that was my Monday. My verdict? Mondays with Kane at La Buona Trattoria del Nonno is to be repeated – next time I am eyeing the ribs, if they're on the menu, Lara's own special recipe. This is an amazing restaurant, run by lovely, down-to-earth people who seriously know their food. And it gets my vote, no questions.
Want to read more restaurant reviews? Check out my review of Broadside Terrace at St George's Bay here, The Farmer's Deli bistro, L'Enoteca Wine-Bar and AKI Restaurant in Valletta.