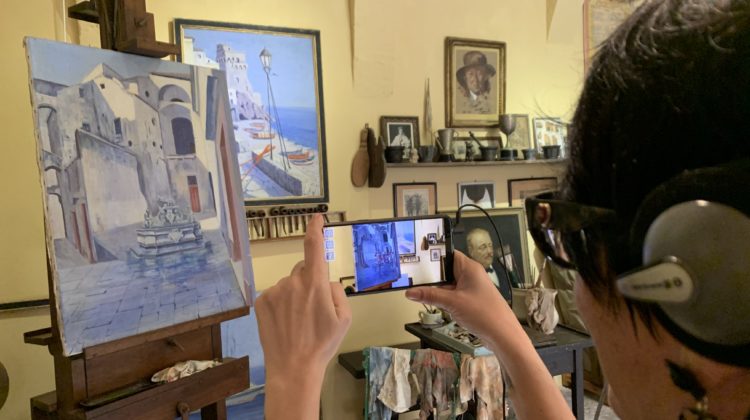 Palazzo Falson Augmented Reality App channels love, tragedy and a touch of history
When I received the invitation to try the new Palazzo Falson Augmented Reality App I wasn't sure what to expect. But I didn't need much convincing. I mean, a historically rich palazzo, a murder mystery, doomed love and – eventually – coffee in Mdina? Sign me up etc etc.
As it turned out, my expectations of a darkly romantic afternoon surrounded by gorgeous artefacts and architecture were entirely fulfilled. As soon as I arrived, I downloaded the free App – called Secrets of Palazzo Falson, the result of a joint partnership between Vodafone Malta Foundation and Fondazzjoni Patrimonju Malti.
The Palazzo Falson Augmented Reality App is available in both Maltese and English (plus text for the hearing-impaired – thumbs up to that), but I chose to go with the English version on the day. So – what to expect?
Put simply, a world of fantasy inspired by the artefacts of Palazzo Falson's museum with the new augmented reality (AR) game. This entirely fictitious world will see you walk through rooms engaging with different characters from the game while hunting for clues that will help solve the murder of poor Lady Caterina.
As I walked from room to room, pointing my phone screen at various items, watching paintings come to life, a different world being created, spirits floating around me, I was entirely mesmerised.
This is the first time that Augmented Reality is being used at a Maltese museum, and I do wish that more museums will take a leaf from Palazzo Falson's book.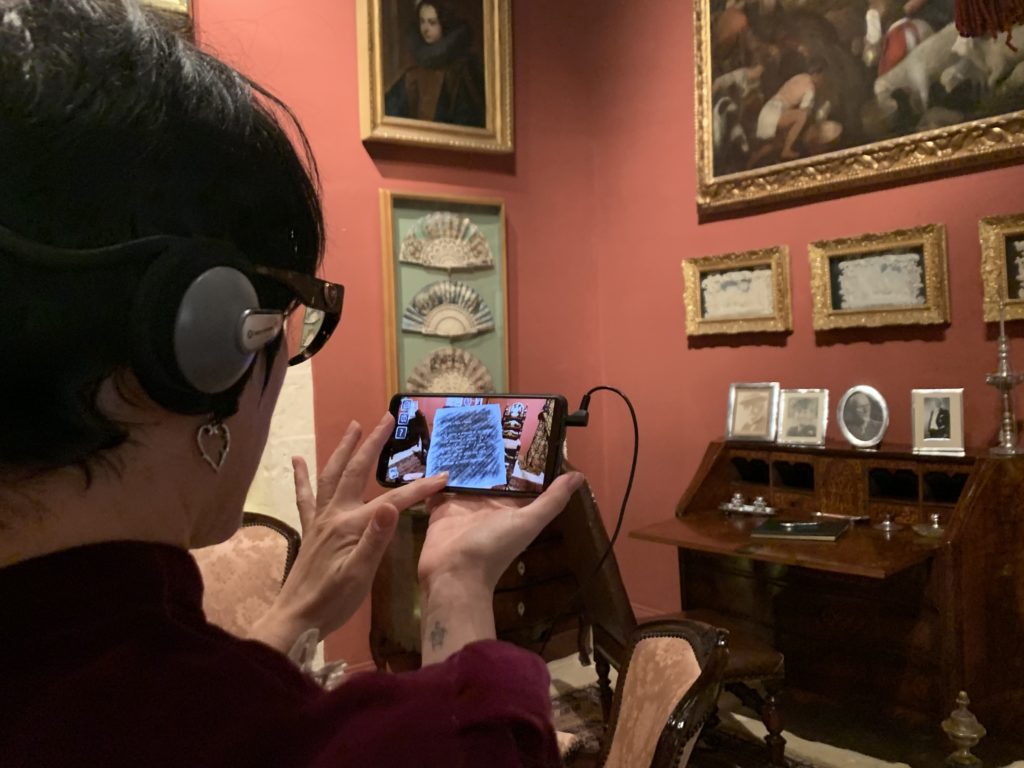 Although the narrative itself is not historical, I can very easily see it used as a learning aid, especially as after doing the Palazzo Falson Augmented Realtiy App tour visitors can then take the proper tour via an audio guide in order to learn about the real historical aspect of the artefact that they have already been enchanted by.
The project was initiated by game/interaction designer, Eleni Papadopoulou who came up with the fictional story and designed it to be developed into an augmented reality game. She explains how it all started when she decided to work on a project related to a Maltese museum.
"Palazzo Falson was very open to the idea of me conducting research there and, during the process I learned a lot of stories and legends about the museum, including some ghost stories."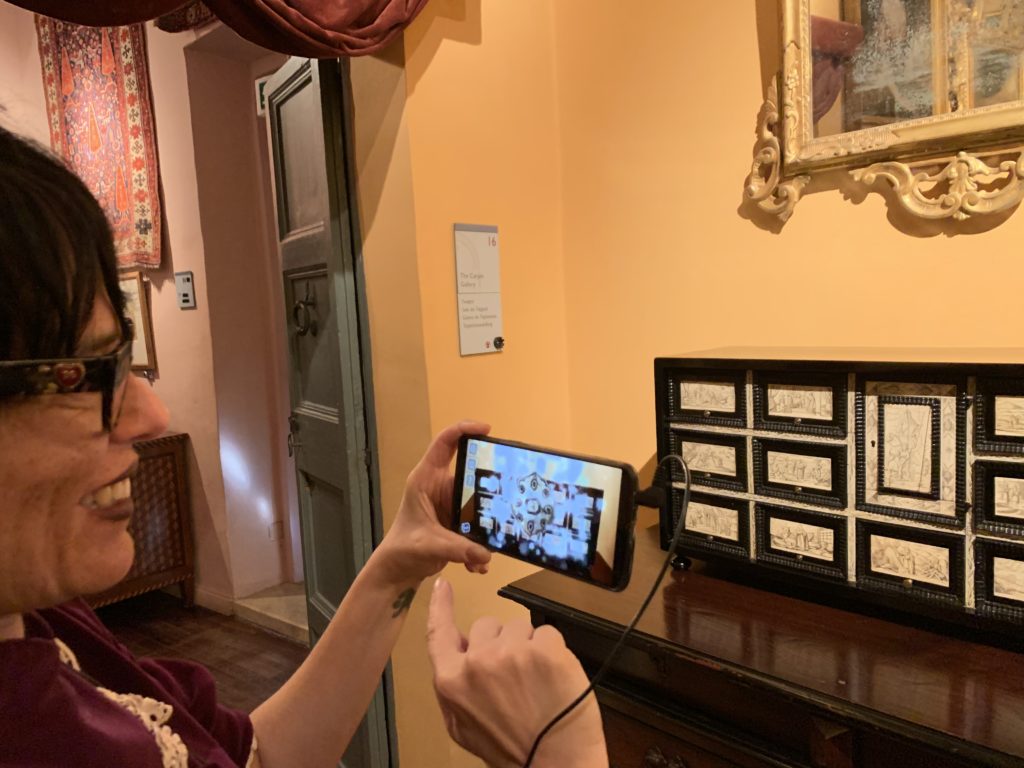 The Palazzo Falson Augmented Reality App was designed and developed by local tech company, Mighty Box, with the technical process overseen by Marvin Zammit. He explains that: "The app is based on AR which means that you can point your smart device at your surroundings and things which are not there in real life will pop up on your screen."
Palazzo Falson curator Caroline Tonna noted that the project gives the museum an opportunity to enhance the visitors' experience, giving more value to the museum.
Secrets of Palazzo Falson can be downloaded for free on a smart phone or tablet. Access to the game is given upon purchase of a ticket at Palazzo Falson Historic House Museum in Mdina. The game is suitable for ages 12+. Use of own headphones is recommended. The entrance ticket includes a tour to the museum.
For more information call on 21454512 or send an email to [email protected]
Enjoy reading arts-related pieces? Check out this feature about Magna Mater, a dystopian book; a review of writer Alfred Buttigieg's L-Interrogazzjoni; or this piece about the upcoming Gaulitana festival.