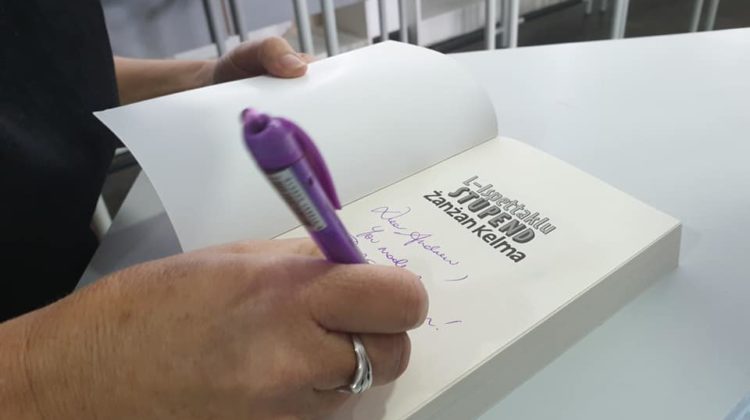 And it was all to launch a fun, new book for young readers
.
L-Ispettaklu Stupend Żanżan Kelma, written by Deborah Abela, has just been released in its Maltese version under the Merlin Publishers label.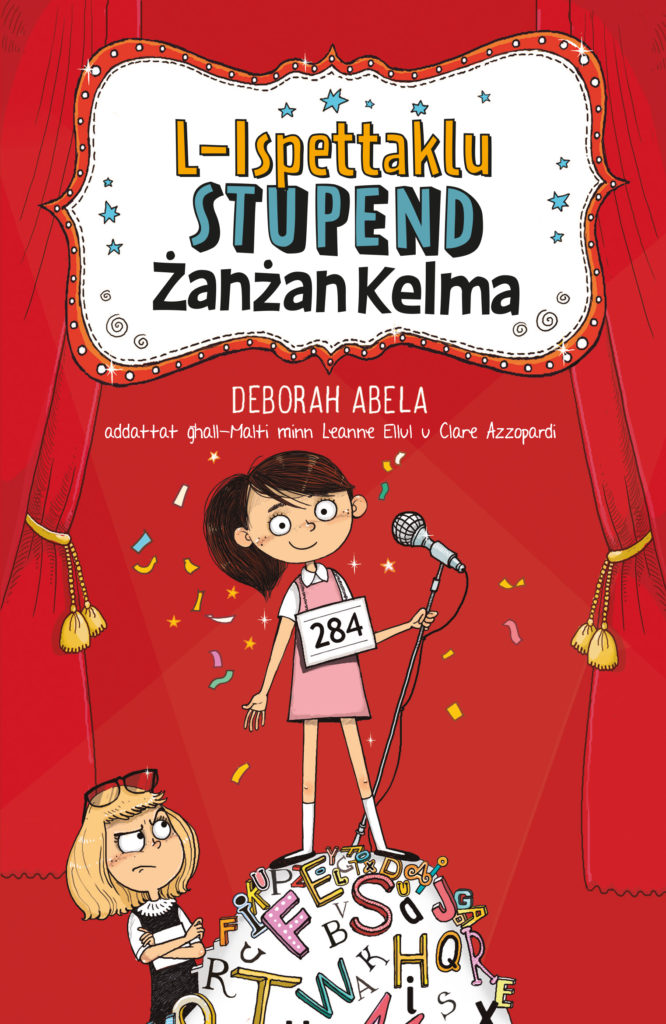 The tension in the school hall was palpable and when the score was announced, the jubilation was pretty much straight out of a football stadium. What could possibly animate 12-year old students so much?
Here's a clue: the referees were an author and a school librarian, and the only goals scored were – ta-da – correct spelling.
Welcome to the Spelling Bee competition – organised specially at San Anton School to welcome bestselling Australian children's author Deborah Abela at the launch of the Maltese edition of her book L-Ispettaklu Stupend Żanżan Kelma.
Spelling Bee competitions are extremely popular in countries around the world. The concept is straightforward: competing children are given a complex word to spell, if they spell it incorrectly, they are out of the game.
The winner is top speller who beats off all competition. At face value, it looks like a simple game, but the challenge is nail-biting, and immensely popular with children – as the book launch contest at San Anton proved to be.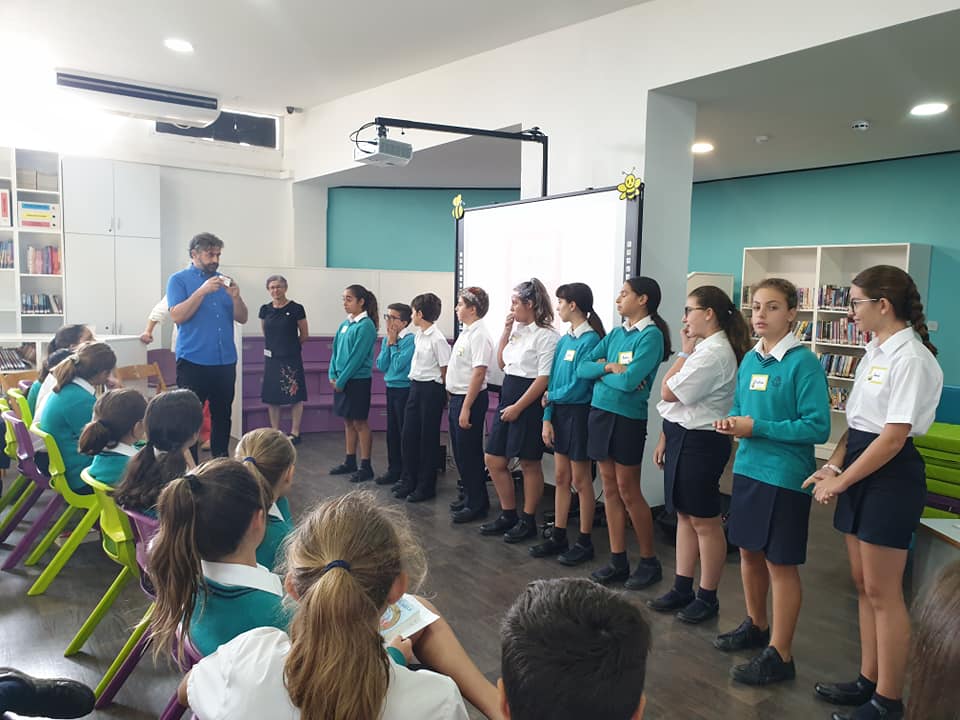 Abela, who was on a whirlwind visit to Malta specifically for this school event, shared her writing experiences with the students. That was followed by a short play based on the book put up the students.
L-Ispettaklu Stupend Żanżan Kelma is about a girl so painfully shy that the last thing she wants to do is take part in the Spelling Bee competition.
But with the support and cheering of her family she submits her application and slowly slowly, she starts winning round after round… each time inching closer and closer to her dream.
The story is set in Australia where the competition has so much following that the final round is broadcast nationwide from the Sydney Opera House.
In Malta, Spelling Bee competitions or as they are known, Żanżan Kelma, were held for the first time in 2017 and organised by the Għaqda tal-Malti, in collaboration with the Representative of the European Commission in Malta and their popularity is growing each year.
San Anton librarian Noel Tanti organised a taster contest – refereed by Deborah Abela – which was then followed by a book signing.
L-Ispettaklu Stupend Żanżan Kelma, aimed at children 9 years and over, was a finalist for the REAL Awards – one of the most prestigious awards in Australia.
Abela, who is of Maltese descent, is known with Maltese young readers for Teresa, a novel set in wartime Malta, which immediately became a classic with children and is in fact a set textbook for Grade 9 at San Anton.
Abela is also an Australian ambassador for Room to Read, an innovative global non-profit that seeks to transform the lives of millions of children in developing countries such as Cambodia, India, and Zambia.
"Every child has the right to an education and to the joy of reading. By helping to educate the world's poorest, we are not only creating better communities, we are helping build a better, brighter world," said Abela.
L-Ispettaklu Stupend Żanżan Kelma has been translated to Maltese by Leanne Ellul and Clare Azzopardi, the same two authors who had translated Teresa. It is available for sale from all leading bookshops or directly online with free postage and packaging.
Interested in knowing more about local literature for young adults and kids? Check out these two books that will definitely get the kiddos reading or this one, that features a book that's like an advent calendar.
Or hey, why not check out a book written by yours truly about growing up in Valletta, Beltin: Stejjer Minn Nies Minsija. You will also find more write-ups featuring books in the books category here.
If it's food, theatre, music or fashion you're after, check out my homepage here.