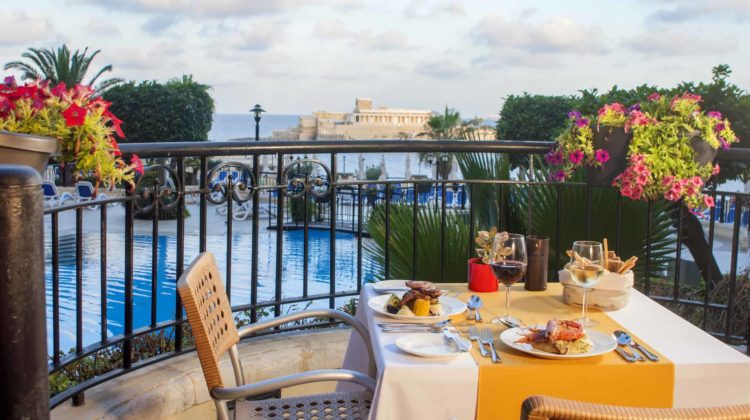 All the yummies of a luxury Sunday lunch, with none of the risks
| | |
| --- | --- |
| COVID-19 CONSIDERATIONS | |
| Proper Face Covering | ✔️ |
| Reasonable Distance Between Tables | ✔️ |
| Hygienic Bathroom Facilities | ✔️ |
| Outside Dining | ✔️ |
The Corinthia San Gorg buffet is a thing of beauty. The attention-to-detail of a' la carte' are combined with the flexibility and sheer indulgence of a buffet experience, making it one of the favourites on the Malta restaurant scene for a decadent Sunday lunch.
At least – that was the case before COVID-19 hit. Because, a question I have asked myself since this accursed pandemic showed up is whether restaurants will ever manage to convey the full buffet experience in a safe manner.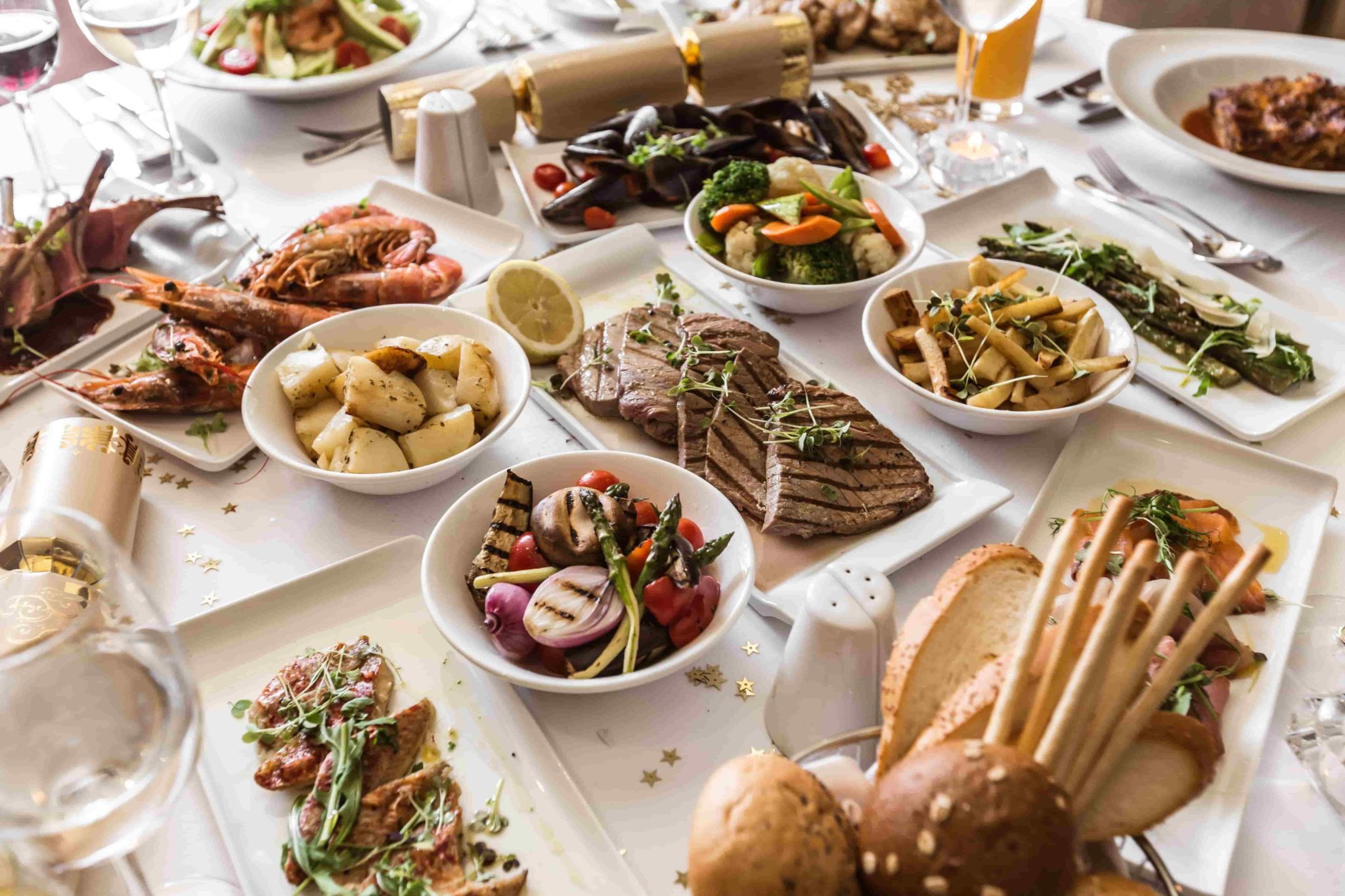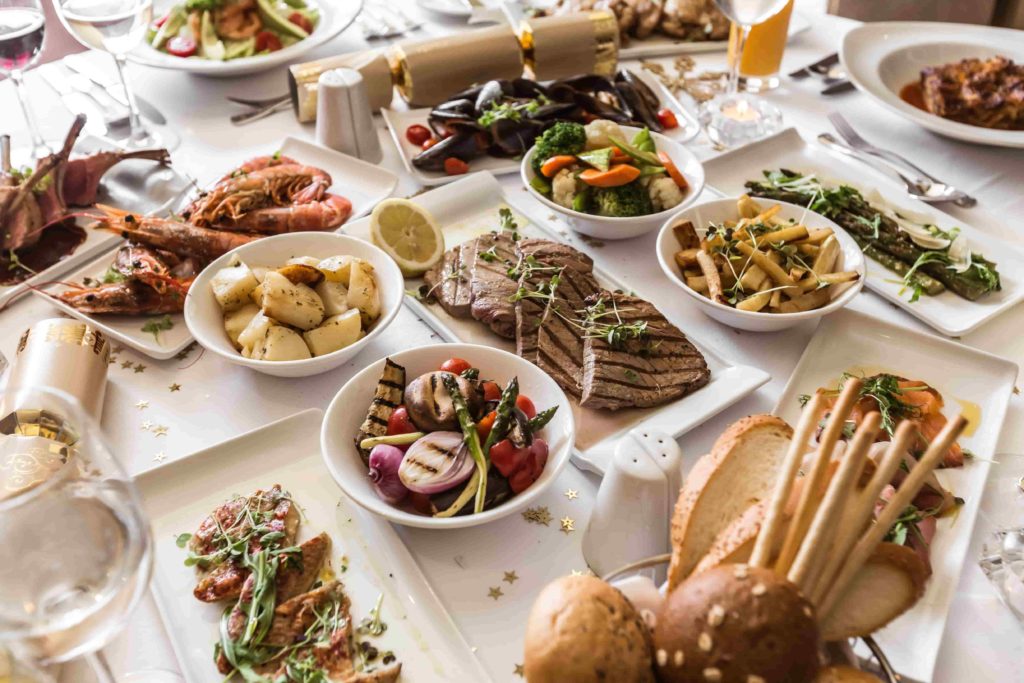 The Corinthia San Gorg Sunday lunch buffet offering proves that the answer is YES. Thankfully, that bastion of Maltese dining (admit it, who doesn't love to gorge themselves silly at a buffet?) is actually still a thing in these weird days. But first things first.
The Corinthia San Gorg buffet takes place at the main restaurant of the hotel, right underneath the lobby. This means that the space is big, airy, full of natural light, and with an adjoining terrace for smoker – or even to dine in, should the weather be favourable. What's more, the terrace overlooks the pool area and the magnificent St George's Bay, so you're in for a treat with the view, as well. That's the safety of the location sorted.
Corinthia San Gorg Buffet – decadence meets safety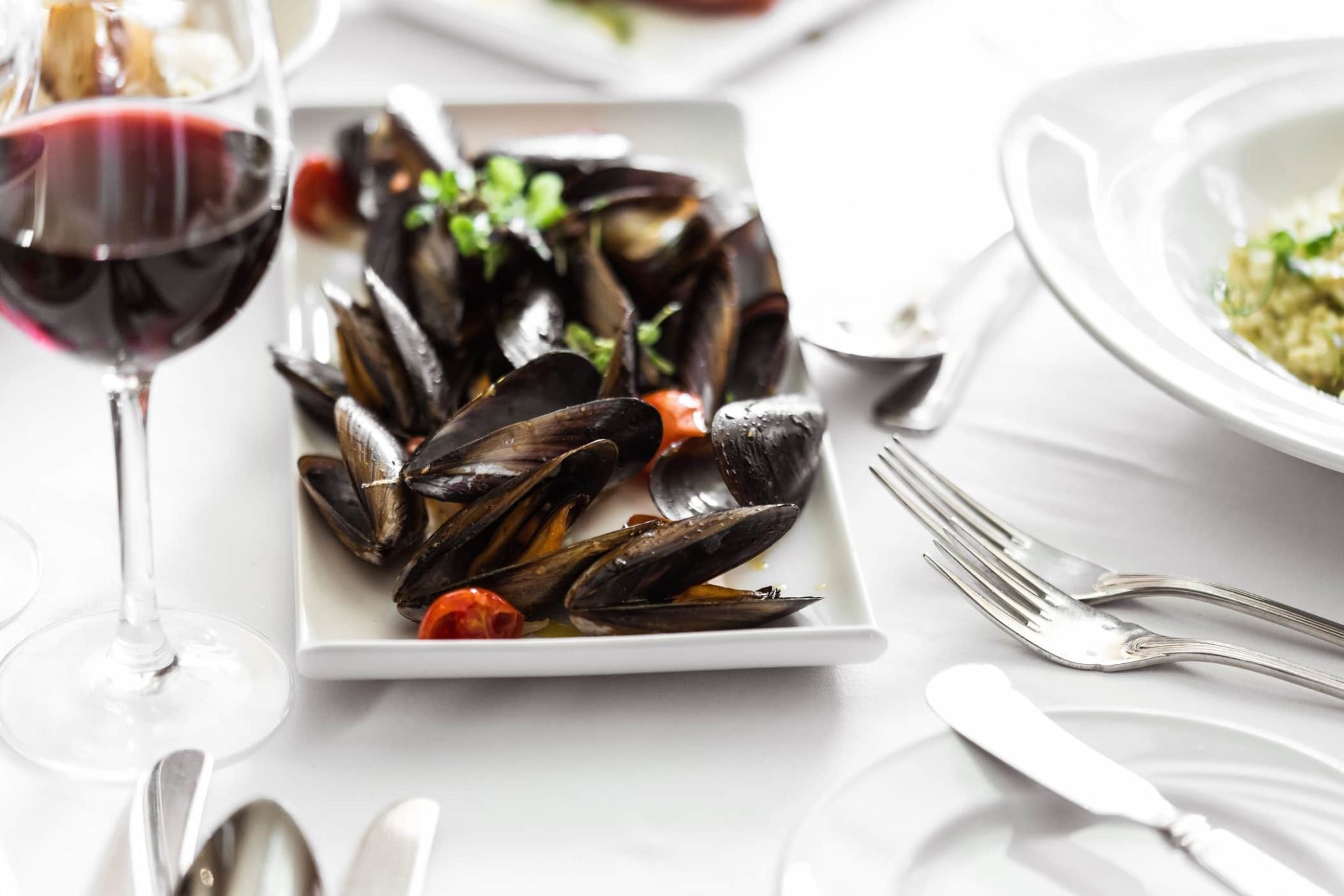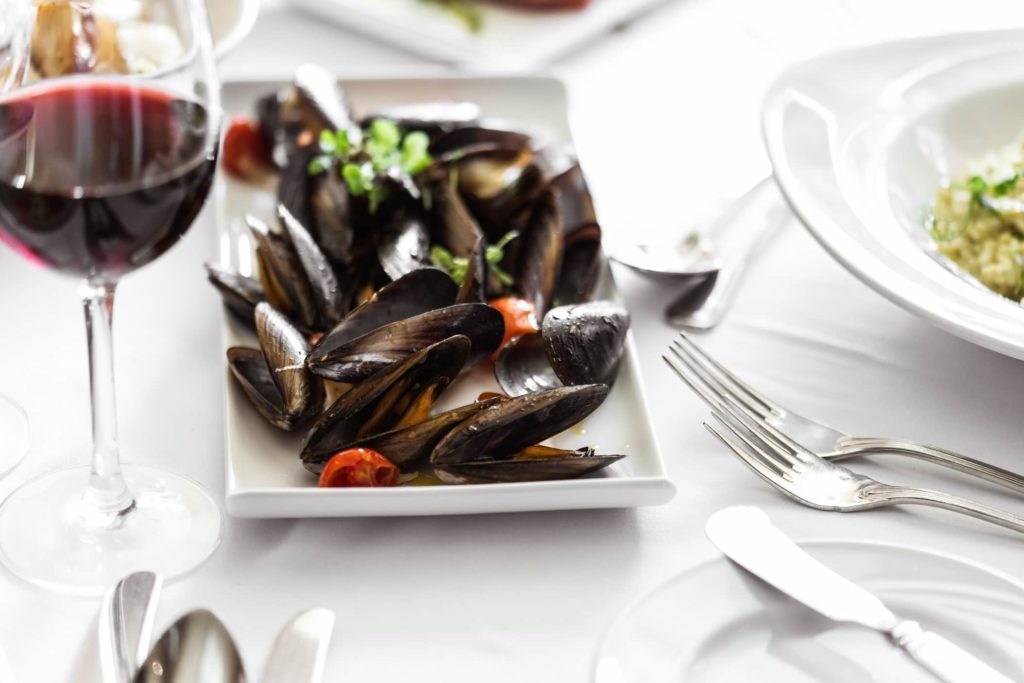 So, we walk into the hotel (parking for three hours at the hotel carpark is included) and we are immediately greeted by a super polite receptionist who takes our temperature and ensures that we're all masked up. Disinfectant lotion is strewn at strategic points across the lobby and the restaurant, so that's also taken care of.
The restaurant tables are spaced very far apart, so that the issue of having to interact with other diners during your Sunday lunch doesn't arise. And, I happily report that the entire staff was wearing proper masks. None of these silly, half-on, half-off affairs that look as though they're going to fall off any minute.
Only then do I cast my critical eye on to the main attraction of the day – the actual Corinthia San Gorg buffet tables. Yes, all the beloved endless arrays of antipasti are there, as is the cheese table, the live pasta station, the carvery, the dessert table… you name it and it's there, behind high plastic partitions that 100% effectively remove any possibility of a diner getting too close to the food, let alone actually breathing on it. Behind every partition, a smiley server is waiting to help you to buffet heaven.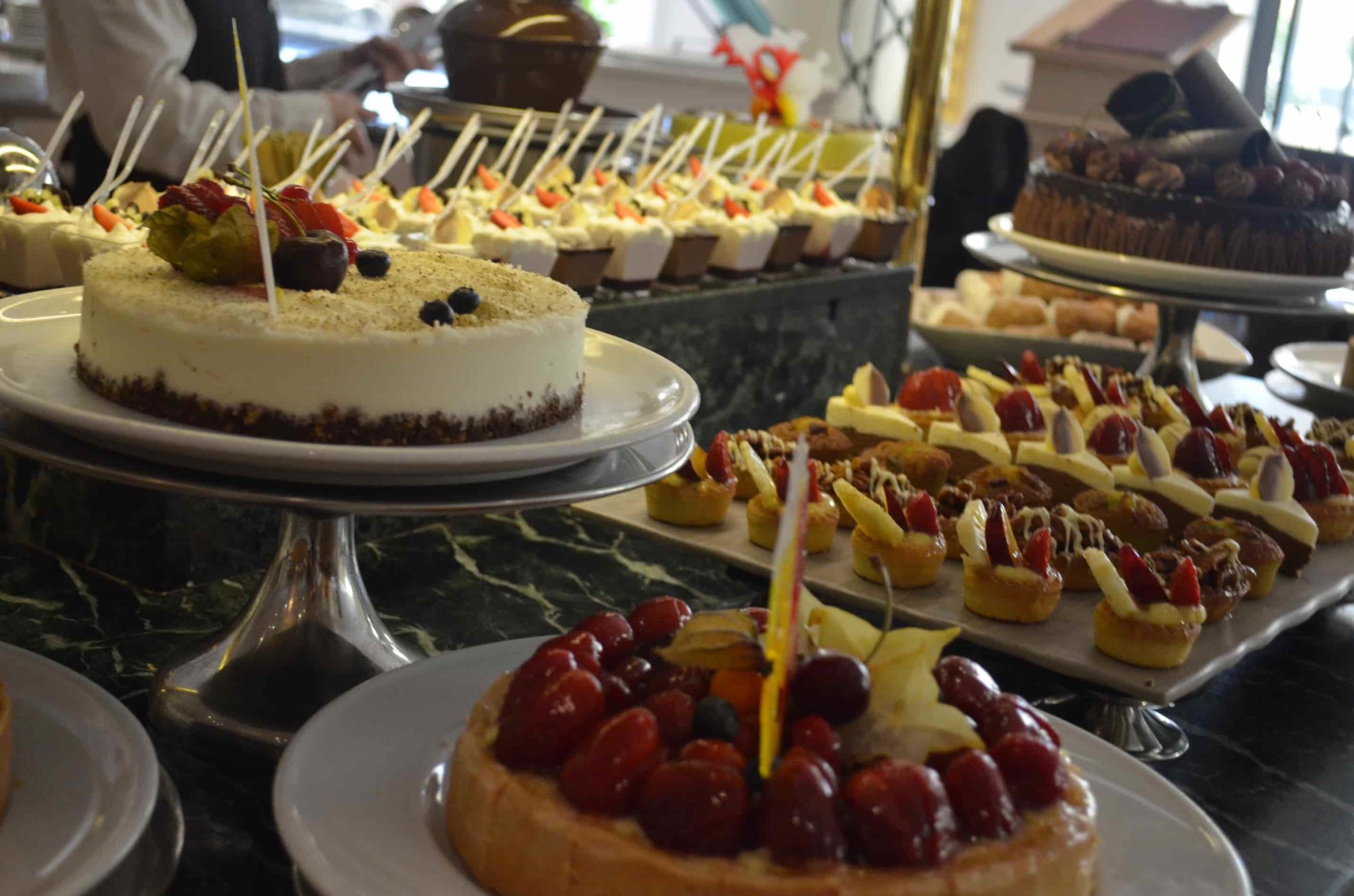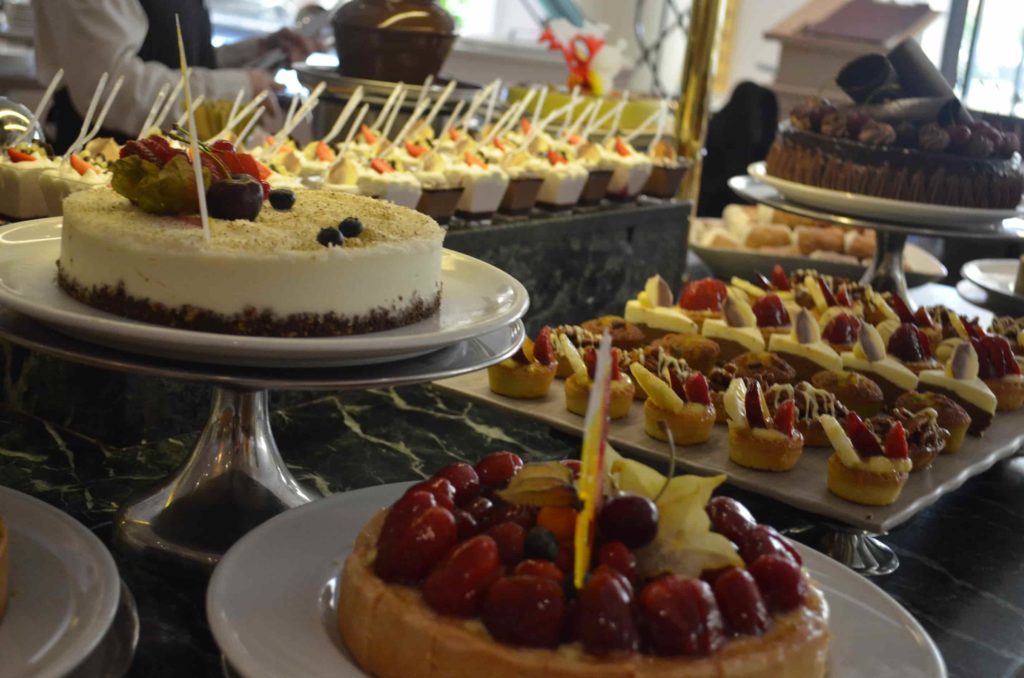 I have to say that I was very impressed by this Corinthia San Gorg Sunday lunch for modern times. Not only are the full precautions taken by hotel management, but all guests present also fully complied with the 'masks on' requirement, even if just to get up for a second helping of bread. Which just goes to show that, if management sets a good example, the guests are more likely to follow suit. A definite two thumbs up.
Onto that other all-consuming question where buffet lunches are concerned – since you're not serving yourself anymore, is it okay to go for seconds? It is more than okay clearly, as every single server kept piling on more food and reminding me that I should go back for more if I fancied. Which I did, when it was time for sweets. Well, I didn't so much as go for seconds as I did for thirds, if we're being brutally honest here. So yes – the Corinthia San Gorg buffet is not a buffet in name only.
Onto the food. The quality is standard Corinthia buffet, which is to say excellent. Thankfully, nothing has changed there. The antipasti table is as vast and fresh as ever (shoutout to the yummy prawns). I was a total peasant and visited the cheese table as part of my antipasti, because I want my brie and my Parmiggiano now dammit and not as part of my sweets course.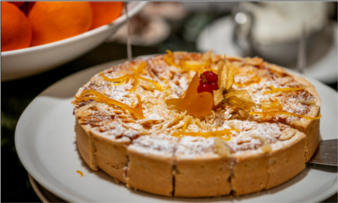 A favourite with me is the live pasta station, where I got to choose my custom-made sauce (fresh mushrooms, cherry tomatoes, bit of bacon if you're interested). It then gets prepared right there and then, in front of you while you wait. The pasta is also freshly-made, and the end result is a plate of perfect al dente. Main courses are just as abundant – there is an Asian section that my guest thoroughly enjoyed, while I went for the traditional route with Sunday roast, gammon, mashed potatoes and heavenly Yorkshire pudding, doused in gravy as it should be. A Corinthia San Gorg Sunday Buffet is nothing if not luscious, and I do take my hat off at how the standard has not slipped an iota, despite the undoubtedly difficult times that the industry is facing. It's vey comforting to see that some things never change, and Sunday lunch at the Corinthia is one of them.
Onto the dessert table, which as confessed previously I visited three times (and I refuse to blush). I kicked off with a freshly-made crepe with ice-cream, simply because I never refuse the light and fluffy Corinthia San Gorg crepes. A slice of cassatella followed, the ricotta sweetened to just the right degree. And then, of course, I just had to sample the pecan boat (OMG – pastry, pecans and white chocolate) and the brownie. It *is* cheat day, after all.
The verdict? A buffet that is certainly excellent value for money (especially as it also includes half a bottle of wine per adult, beer, soft drinks and water) and that also offers that rather elusive quality: a chance to relax in gorgeous surroundings while your mind is at ease that all health precautions are on point. Douze points go to the Corinthia San Gorg Sunday buffet.
Want more dining out ideas? Check out this review of a recent Bahia Fast Food event, or the gorgeous AKI Restuarant in Valletta, or L'Enoteca Wine Bar for platter-lovers.