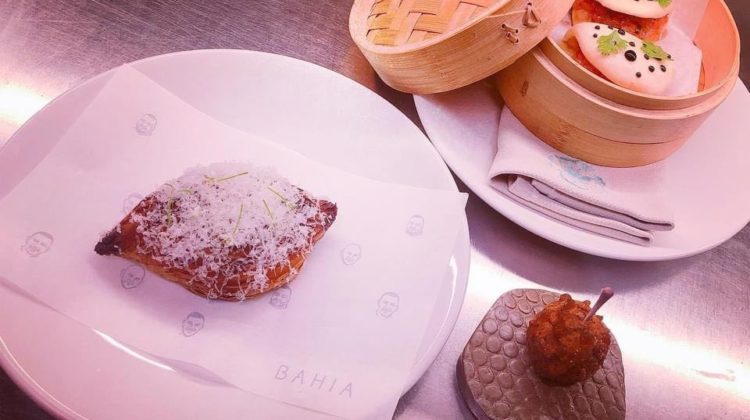 Bahia Fast Food – a delightfully quirky idea that turned all my favourite morsels and totally twisted them round
| | |
| --- | --- |
| COVID-19 Considerations | |
| Proper Face Covering | ✔️ |
| Reasonable Distance Between Tables | ✔️ |
| Hygienic Bathroom Facilities | ✔️ |
| Outside Dining | ❌ |
We already knew that these people rule at turning our preconceived ideas of what fine dining should offer right on their head. Now they've gone a gazillion steps further with their Bahia Fast Food concept – a night where, you guessed it, fast food classics take the spotlight.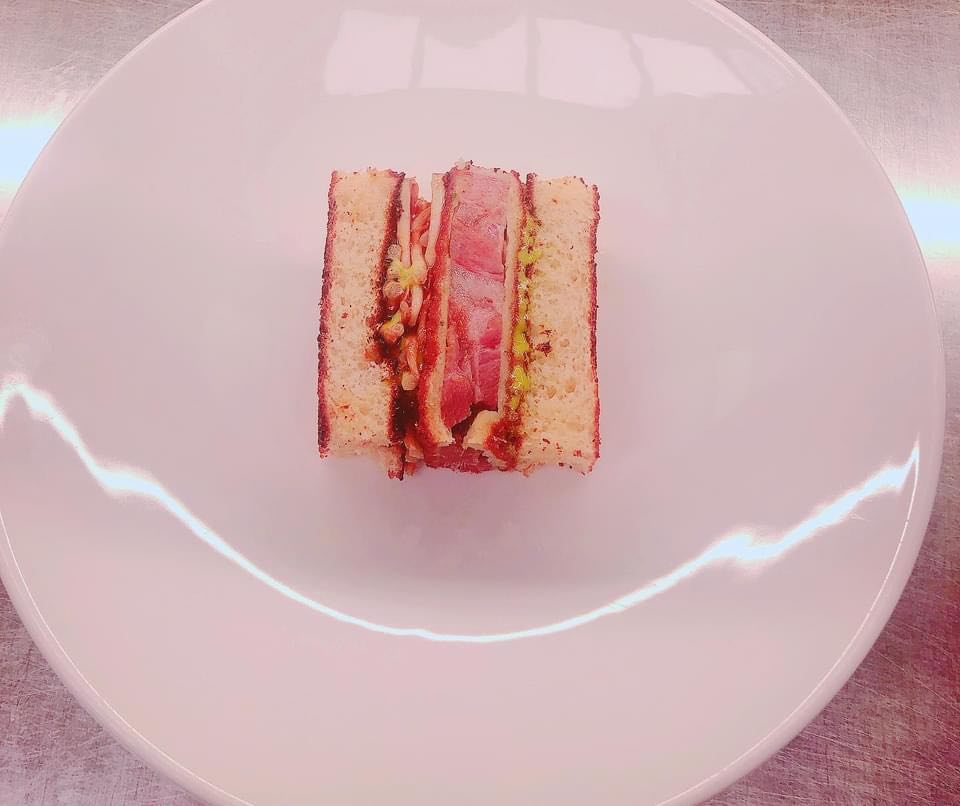 On the way to this sold-out evening I had quite a bit of fun trying to imagine what the menu for this event would include. As is their trademark, the Bahia Fast Food event came without a menu. Chef and his team love to surprise the diners and, when the outcome is as delicious as it tends to be here, we have no quibble with that.
Fries, burgers, pizza? Those are the top three fast food contenders for me. Sometimes, I lack imagination, so sue me. In actual fact, only one of those items made an appearance at the Bahia Fast Food event, and it was also one of my favourites.
But first things first. Will you feel safe going to Bahia Restaurant in COVID-19 times? The answer is a fully-confident YES. All members of staff wear appropriate face-coverings at all time, used correctly, and keep the correct distance away from all diners. The layout of the restaurant has also been adjusted in order to reflect the new normal – at no point will you feel as though any of the diners are in close proximity, as the tables are far enough from each other that you can't even hear the murmur of voices.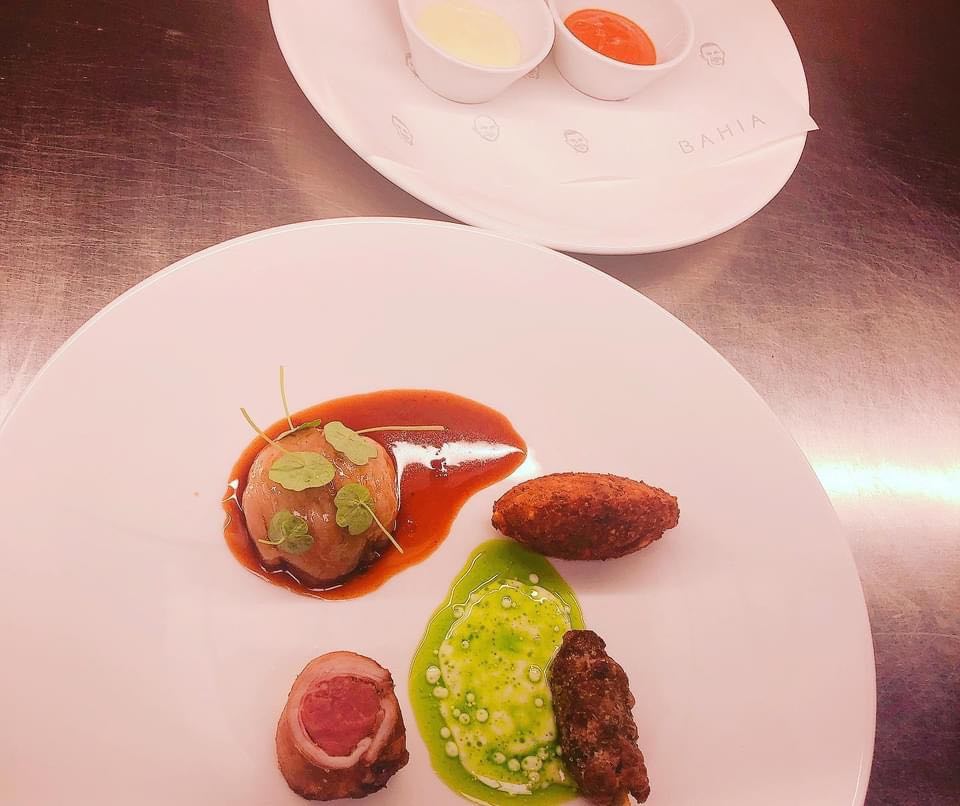 The bathroom facilities are top-notch and spacious, so no worries there, and diners are reminded to keep to the face-mask requirement as they're moving across the restaurant. And, although strictly speaking there is no outside dining given that the courtyard is covered, the building itself so roomy and airy, high ceilings and all, that the place still scores a 100% on peace of mind.
Back to Bahia Fast Food. As always, there was a set menu prepared for the evening, with an option to pair drinks. I don't usually go for this option, as I do like to choose my own wine, but Ian Fenech, the ever-charming and efficient restaurant manager, assured me that there were some surprises planned even for this department, and so I decided to take the plunge.
And am I glad I went for it, as the drink pairings for Bahia Fast Food were not only spectacularly spot on but also deliciously whimsical. Before the first course showed up, the first drink was poured – Stretta Indian Pale Ale. I will admit it, my face fell. A fan of beer, I am not.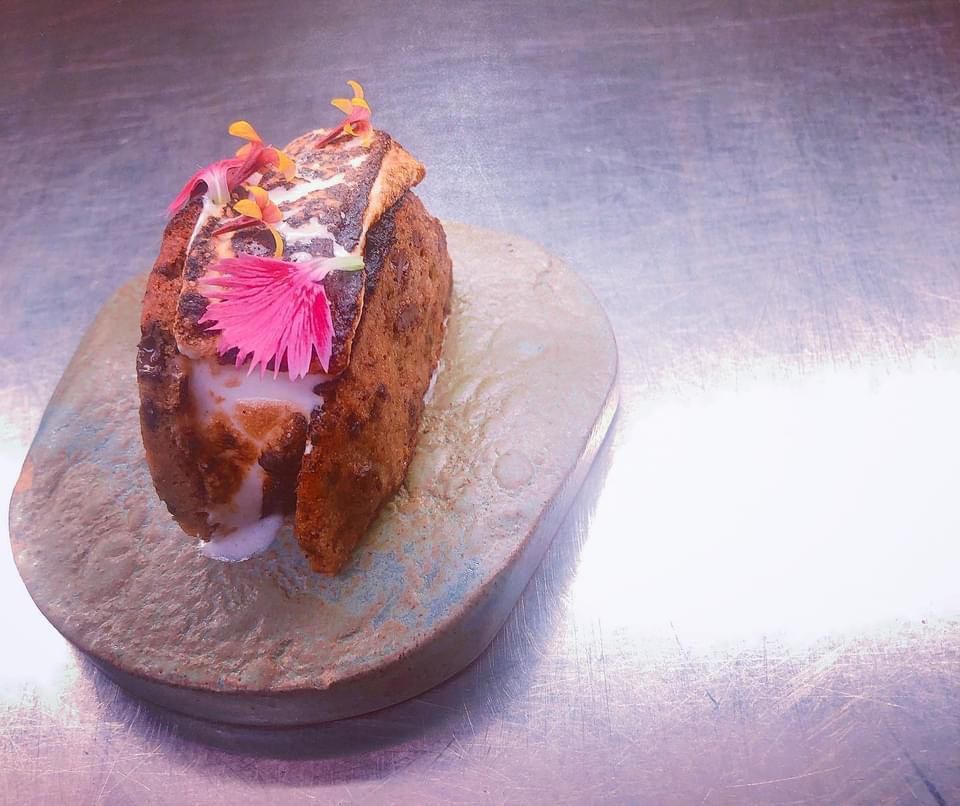 And yet – this one is seriously delightful. So much so, that I accepted a refill, and yet another (free beer refills were included, thank you Bahia Fast Food). This was seriously unlike me as there are *very* few beers that I actually enjoy, but I happily went along with it. The Stretta was paired with – wait for it – the beloved, traditional Maltese peacake. A glorious concoction of flaky pastry with melted Gruyere, mushy peas and….drum-roll please….. snail.
Yup, the formidable snail managed to make an appearance even on the Bahia Fast Food evening. And it worked gorgeously, the velvety filling, crisp pastry and smooth Stretta offering a combo I could've enjoyed all night.
More befitting snacks accompanied the Stretta – Buttermilk Fried Chicken with Mushroom Ketchup, and a wonderful crunch and aftertaste. The third snack made it on my list of favourites from the night during the Bahia Fast Food event: a gorgeous bao bun filled with prawns in XO Gastrique, spring onion confit and black lemon. Did anyone say Umami?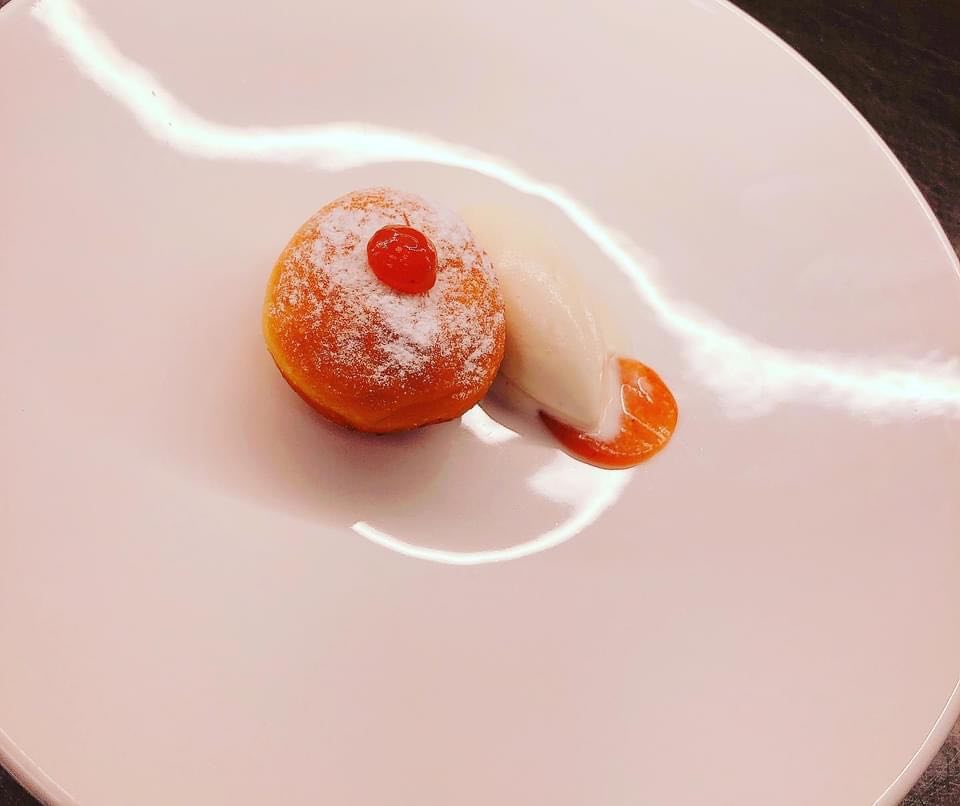 Next up for the official starters (yes, this was a verital feast) – Pork Neck Katsu Sando served between two slices of brioche crusted. A pork sandwich like no other.
This was accompanied by a Japanese gin and tamarind lemonade that was as refreshing as it sounded. At this stage I'll say one thing – the decision to vary the paired beverages from the standard wine offerings was inspired. Out of six courses, only 1 beverage was wine, strictly. This was something that I could see all the other guests enjoy, as we all went out of our comfort zones and experimented with flavours that usually we wouldn't really have.
But on to the next course, the Turkish queen of fast foods – a platter serving up a lamb kofta, deliciously charred; This course was presented with a twist on the typical Turkish harissa sauce, which here was prepared using a red and orange capsicum. Delish.
A small break with a Peached Iced Tea Slush palate cleanser followed – the freshly brewed tea infusion was truly yummy. And then, on to what for me was probably the crown of the Bahia Fast Food event – lobster corndog, corn on the cob and fries that were nothing like what we usually understand by the word. There was only one beverage to accompany such fine fast fayre, of course. Brut Drappier Champagne, baby. A lovely touch for the evening.
By this time I was pretty much stuffed – this is the only 'downside' to Bahia events, I always end up eating a lot more than I'm used to but hey. No complaints. The meat main dish – Lamb Kofta, Roasted Lamb Loin, Spiced Shank, Minted yoghurt, Hot Sauce, Chickpea Falafel & Tahini Mayo – accompanied by a glass of full-bodied Lebanese Domaine des Tourelles. We were also given the option of a champagne refill instead which, since I'm a bubblehead, I went for.
A truly inspired evening that was a much needed treat for these difficult times. But it wasn't over yet because we were still missing dessert, which the Bahia Fast Food event presented in two parts, if you please.
The first, a toasted vanilla marshmallow sandwich. Homely and luscious. The second, a totally sinful Doughnut with Pear Jam & Milk Ice-Cream. When I say that I would happily crawl over coal for this blessed doughnut, don't just dismiss my words. The fluff and the gooeyness are real.
These final two courses were washed down by a super decadent concoction of Don Papa Rum, Frozen Milk, Vanilla Ice-Cream, In-house Cinnamon Syrup & Selzer.
Basically, that was me done and more than happy. You wouldn't think that fast food dining and fine dining would make good bedfellows. But what can I say? Opposites attract, and Bahia Restaurant surprised me with every course. Nothing of what I expected was there, and I'm so happy about that as the alternatives they created were blissful. Another big thumbs up to head chef Tyrone Mizzi and his whole brigade!
Want to read more restaurant reviews? Check out L'Enoteca Wine-Bar in Rabat, Mondays with Kane at La Buona Trattoria del Nonno, and The Broadside Terrace for the last bit of al fesco dining.