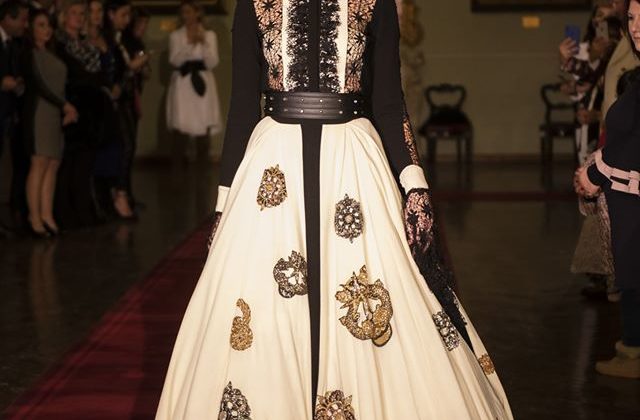 Chamber of Fashion Malta anniversart – 5 years!
The Chamber of Fashion Malta Foundation last week celebrated its fifth year anniversary, and the event at the Chamber of Commerce dripped style – just as would be expected from Malta's fashion scene.
Hosted by the ever-charming Dorianne Mamo, the event was all about Prosecco and VIPs, with Italian Ambassador for Malta Mario Sammartino and President Emeritus Marie-Louise Coleiro Preca joining in the festivities. Just the right touch for the Chamber of Fashion Malta fifth anniversary celebrations!
Crowning the celebration was Arte e Moda – Woman in the World, an idea and project by Antonella Ferrari created in 2005.
Described as "ambassadors of peace", the garments of Arte e Moda enhancing the image of women through fashion, art, and music.
Ferrari herself described how each outfit represented a different country, including Venice, Monaco, Russia and Australia among others. The garment representing Malta was a unique outfit by local designer masters Charles and Ron.
The Chamber of Fashion Malta helps offer an international springboard for Maltese designers. Earlier this year, designer James Dimech exhibited a collection at the World of Fashion at Alta Roma during Rome Fashion Week.
Called Elizabeth: a journey to ethical elegance, the collection was created using recycled material.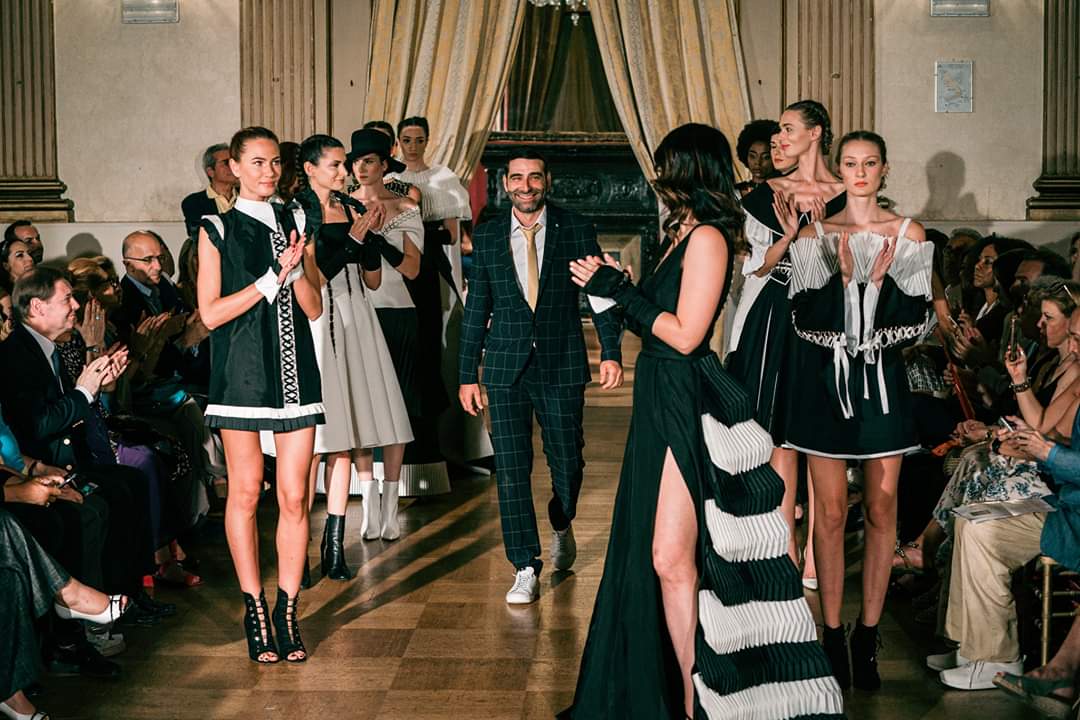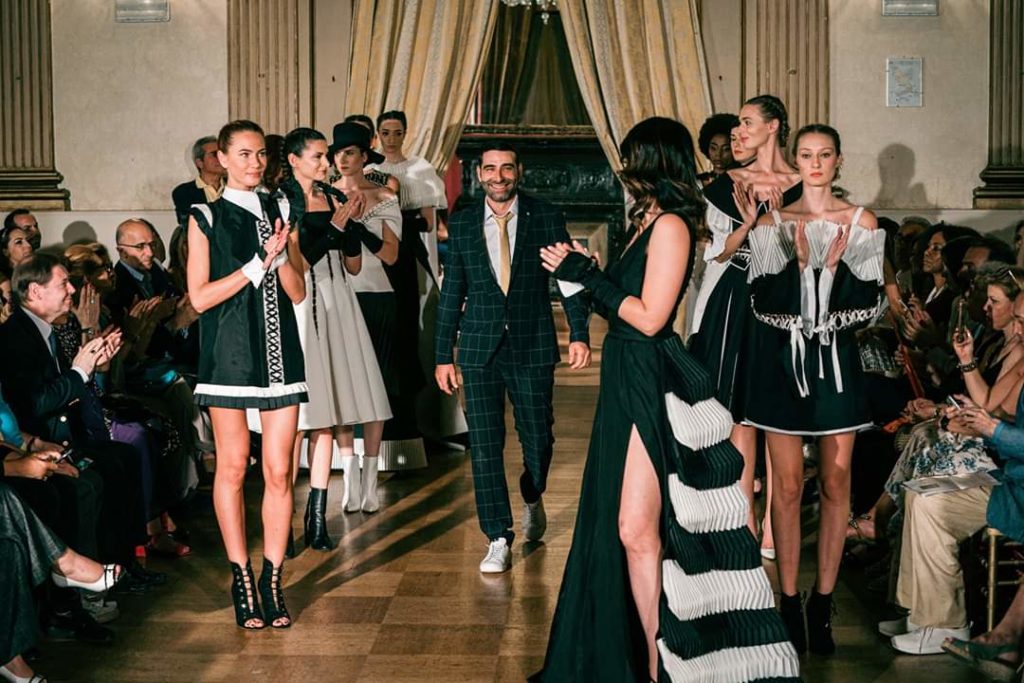 All proceeds from the show went to Dar Merħba Bik, which works with women who have experienced domestic violence and helps them establish a better way of life.
Among the services offered are included safe shelter to abused women and their children, as well as counselling, therapy and support in finding alternative accommodation.
At the end of the Chamber of Fashion Malta anniversary event, Founder and President Giuliana Scerri Ferrante passed on the Presidency of the Chamber to Dorianne Mamo, who was previously occupying the role of Vice-President.
A selection of garments from the show, is being exhibited at the Ministry of Tourism, Republic Street, Valletta until November 26, from 9am to 5pm.
Want to learn more about Malta's fashion scene? Check out local designer darlings Charles & Ron, discover Luke Azzopardi's ethereal designs or Parascandolo's unique street style.
Or, for a COVID-19 compliant event, check out this socially-distant fashion show.