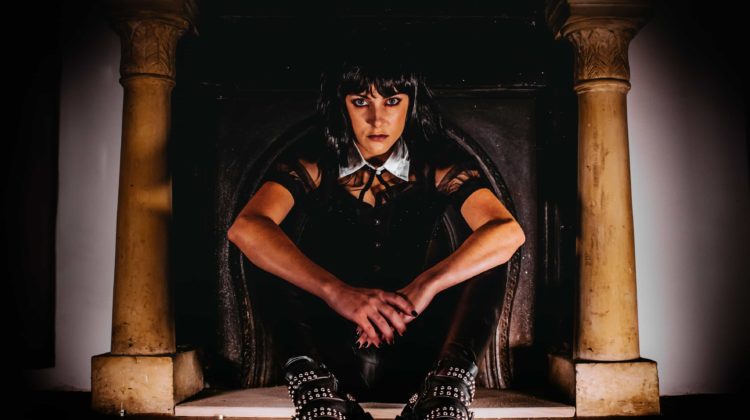 The Addams Family Malta is about to hit and Nadia Vella promises to make the ultimate Wednesday
She loves all colours, as long as they're black. Not 'very smiley', is a lover of all things dark and is not afraid to be different. Oh yes, and she was also born on a Wednesday, just for extra dramatic effect.
Ladies and gents, meet Nadia Vella, the new Wednesday Addams who is set to bring the iconic role to colourful (sorry) life in the upcoming production of Addams Family Malta. Or, The Addams Family – A New Musical Production by ArtHaus MT, to give it the whole mouthful.
Just a look at the production shots is enough to convince any of the long-standing fans that Vella will slip into the role with the ease of a dagger, erm, meeting its prey? Hey, don't blame me, I'm channelling the darkness here.
ADDAMS FAMILY MALTA – Q&A with Nadia Vella
Did you use to follow the Addams family as a child?
I remember watching the film version, not the series – that's the one with Christina Ricci playing Wednesday.
Describe Wednesday Addams as you see her.
Strong, confident, edgy. As feisty as they come. Definitely a 'Daddy's girl', but also more like her mother than she wishes to admit. And, despite being a lover of all things dark, she ultimately gives in to her softer side.
Yes, Wednesday is quite the unusual young woman. Is she relatable, though?
I think the struggles Wednesday goes through during the journey of the musical are very relatable to young adults. She is not afraid to be 'different' and stands her ground when it comes to her values, even if it means she cannot take the easy way out.
We tend to view the family as quirky and funny, but does it stop there? Or is there a bit of a lesson about diversity and the beauty of being yourself?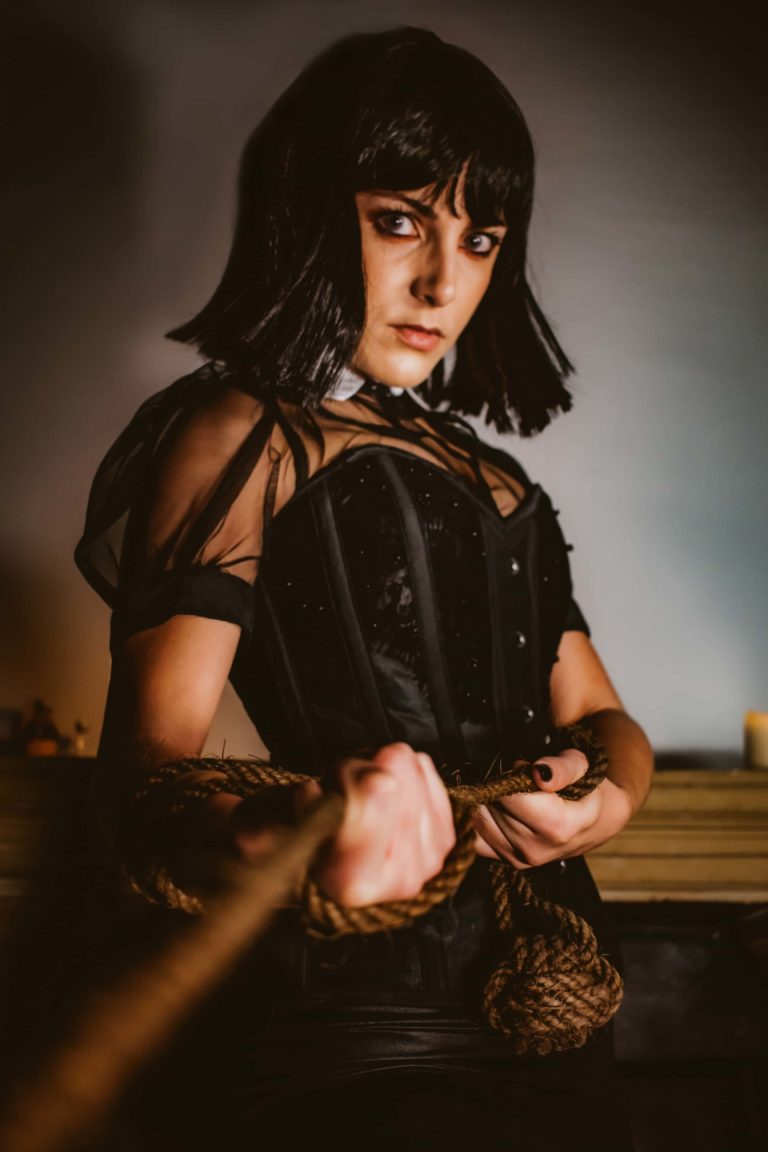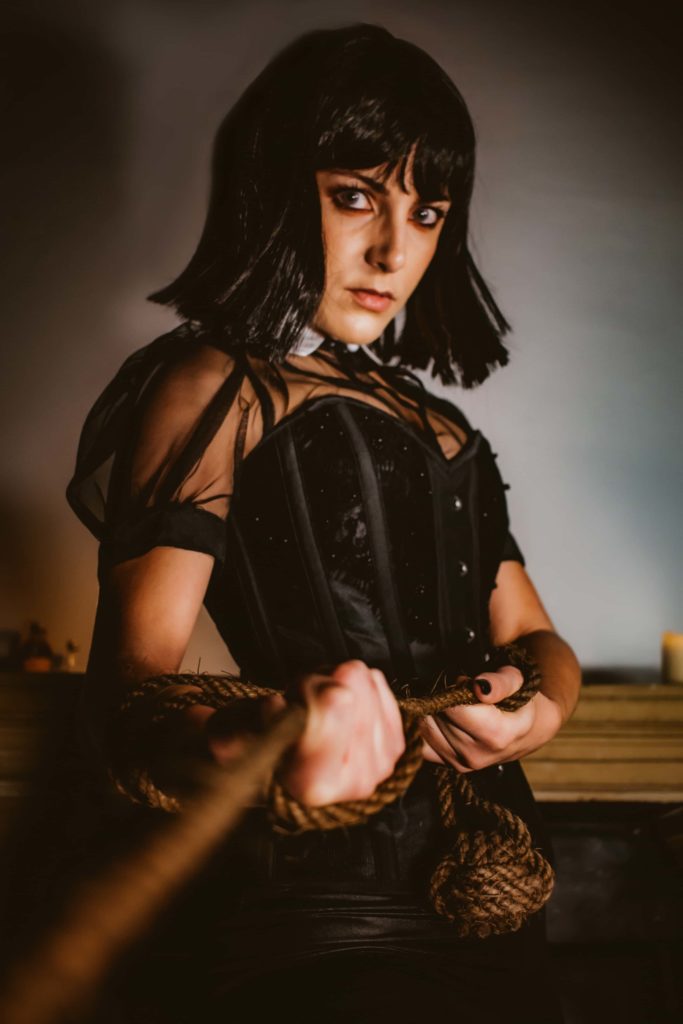 There's definitely something to be learnt, here. There is no easy way to define 'normal', as it is so subjective. The Addams family, in particular, is certainly not your typical family in the way they dress, decorate their home or their behaviour. But they are still bonded by love at the end of the day. So, maybe they're not that different!
Today there is a whole lot more awareness when it comes to the way people choose to live their lives. I do believe that, unless you are harming others, you should be yourself and do what makes you happy.
How relatable is the role for you? Do you see yourself in her at all?
It is a running joke with the cast members that I 'AM' Wednesday in real life. I cannot disagree with this. I was actually born on a Wednesday and my auntie loves to tell the story how, when I was around eight-years-old, I insisted on wearing plaits and a black outfit for our New Year's Day family meal. This, despite having a variety of colourful options to choose from. My cousins nicknamed me 'Wednesday', and this went on for a couple of years.
Wednesday is also known for her poker face, which is also very me. This could have possibly stemmed from not being a 'smiley person', because I needed braces. However, years after I fixed my teeth I still don't do a lot of smiling. I also wear A LOT of black, and am a lover of the dark. I have always loved to go down the path that has not been explored before and was never afraid to be different.
What are the challenges of the role?
Singing in a VERY tight corset! Joking apart, I would say that balancing the right amount of darkness and light to the role to make her as 'real' as possible. This is what I'm trying to focus on.
How are rehearsals going? Any fun anecdotes?
We are having a blast. I have worked with the majority of the cast members and the creative team before, so we are like one big musical family. I do think the show has been very well cast visually and, because of that, there is a little bit of ourselves in all the characters that we play.
What can you tell us about the storyline?
Basically, Wednesday falls in love with a 'normal' boy called Lucas and they want to get married but are afraid to tell their parents. Wednesday tells her father but makes him promise to keep it a secret from absolutely everyone.
She insists that they invite Lucas and his parents over for dinner to see if the families can get along. Therefore, a regular family from Ohio gets to meet the ever quirky Addams clan in their mansion. To find out what happens next you will have to come and watch the show, of course *insert winky here*.
The Addams Family Malta version takes place on March 7 and 8 at the Mediterranean Conference Centre, Valletta. Tickets are available here.
Would you like to read more about the arts and culture scene in Malta? Check out this play, an Oscar Wilde favourite, or this interview the Artistic Director of our national theatre company or this piece about a dystopian book based in the year 2020! If indie music is your thing, you'll be happy to know that Genn the band is back.