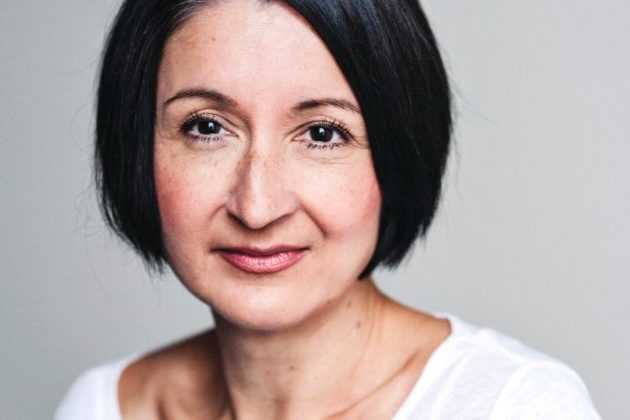 And with it, Jessica Martin, her of Dr Who fame. Here, she speaks about her participation in this year's Con and about her career as actress, writer and artist.
You are an actress, writer and artist – which creative field do you identify most strongly with? And why?
I suppose I must consider myself an actress first, as that has been at the core of my professional career for over 30 years. But, in the last eight years I have been exploring the areas of writing and illustrating so intensively that they are becoming almost more significant than my acting career.
You are known for your role as Punk Wolf and Queen in Dr Who. What are your fondest memories of being on that show?
My fondest memories of being on Doctor Who is the immediate rapport I struck up with Sophie Aldred, Sylvester McCoy and the late TP McKenna.
Sophie and I had so much in common, and we would often end the day singing along with Chris Guard, who was a prolific song composer, in between takes.
I also met the writer Stephen Wyatt and, when we reunited a few years ago, for the release of The Greatest Show in The Galaxy we became good friends and are now collaborating on a new creative project!
Any funny/interesting on-set anecdotes?
The story behind the scenes which has now become legendary is the time when the BBC's Elstree Studios were shut down because traces of asbestos had been found.
We were due to film the interior scenes for The Greatest Show in the Galaxy. When John Nathan –Turner, our producer, realised that the asbestos scare could shut down our production, he came up with the genius idea that we should film the circus scene inside a real circus tent pitched up in the studio car park!
Recently you also drew yourself for the Titan version of Dr Who – what was that experience like? It must have been somewhat surreal drawing your own role?
I had the great compliment of Richard Dinnick writing a spin off story featuring Mags in another time and dimension. The story was inspired by the film Casablanca, with Mags running the circus and also playing refugee saviour rather like Humphrey Bogart's Rick character.
So, I approached designing the look for her character rather than focusing on the fact that I was drawing 'me', although I was at great pains to make sure I got my 'aquiline' nose and dark features on point!
It was a good experience overall but nerve-wracking because the comics like Doctor Who have such a wide and knowledgable fan base. Woe betide me if I draw the wrong Tardis!!
Which is your own favourite Dr Who reincarnation?
My favourite Doctor Who reincarnation has to be Jon Pertwee because he was the Doctor of my childhood and I met him when he opened our church fete when I was seven.
What are the biggest challenges of the industry, especially when you occupy multiple roles?
The challenges of occupying multiple roles are the constant juggling and hoping you haven't dropped a 'plate'. In the last two months I have had an art exhibition and accompanying events at the Cartoon Museum in London, launched a new cabaret which premiered in London and performed on a Mediterranean cruise, went to Germany for a Doctor Who convention and am going to start learning lines for a new one woman play!!
What made you decide to attend Malta's Comic Con?
I have heard lots of wonderful things about the Malta Comic Con from my comic industry friends including Chris Thompson, David Hine and Mark Stafford so I was thrilled to be invited and that I was free to come along.
What are you looking forward to?
In terms of the weekend, I am looking forward to a whole new audience of comic fans and hope that they will be interested in my particular brand of comics which specialises in film and the entertainment industry.
The Malta Comic-Con takes place on November 2 and 3 at the MFCC, Ta' Qali. Tickets are available here. It is organised by Wicked Comics.