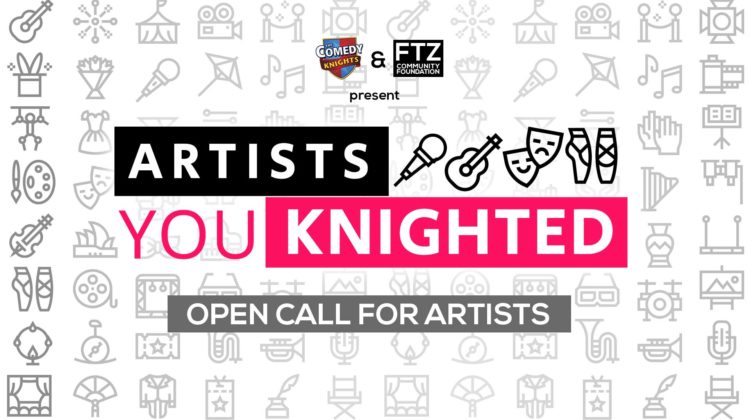 Show to be hosted by perennial favourite Colin Fitz
Update June 1: Over 50 performers are taking part in the first edition of Artists YouKnighted, a virtual show that will be taking place on Saturday.
The show is produced by Marc Cabourdin, Chris Dingli & Wesley Ellul from the Comedy Knights and will feature special performances and appearances by Maltese performing artists from around the world through songs, stories, dance and music.
The show is being described as a celebration of the creativity and enterprise that drives Maltese creatives to entertain, move, educate, research, document and innovate in ways that enrich our lives in theatres, schools, cinemas, streets, clubs, bars, events and homes.
The event is free and will be streamed live on Lovin Malta and XFM Facebook pages as well as The Comedy Knights Youtube channel from 7pm.
The programme includes a literal taste of something for everyone, from mainstream heroes like Joe Rosco and Peter Borg from Red Electrick to niche genres like Undine Le Verve's burlesque performances. There will be a contemporary dance offering thanks to Moveo Dance Company; contemporary music with percussionist Renzo Spiteri; magic thanks to Gwilym Bugeja; and contemporary music with Tricia Dawn Williams.
TikTok phenomenon and comedian James Ryder will also be taking part – considering his latest accidental livestream while sleeping attracted over 900 viewers, you know you're in for a good time.
There will also be a socially distant fashion show featuring some of Malta's more popular influencers; the show is being coordinated by Iggy Fenech.
Other participating artists include Tony Award nominated & American Idol Finalist Performer Constantine Maroulis; The Comedy Knights; Danusan; Gaia Cauchi; Nico Darmanin; Contact-Dance Company; Jason Zammit; West End Performer Colin Zammit Lupi; Kevin Paul; Trudy Kerr; Steve Hili; Jo Caruana; Thomas Camilleri; Chris Dingli; Sarah Lee Zammit; Chantelle Micallef Grimaud; Pia Zammit; Min Imissu; Warren Bonello & Dancers; Skarlet; Maltese Motion; Klassi Ghalina; The Comedy Knights Juniors; Barbetti; Cikku l-Poplu; DeeDee Clark & Nicole Schembri from The Unit;; Dav Jr., Pamela Kerr & Kostas Papamatthaiks; ugraga Dance Organisation; FirePlay Malta; Nisga Liquid Lightshow; Sue Vassallo & Co; Kinetic Dance; Emma de Gabriele; Geo Debono; Chellcey Ritsma; Gianni Mifsud; Marelaine Formosa; Denicija; Giulia Gatt; Marilyn Aquilina; Tony Spinner and more.
Artists YouKnighted are the same people who also bring you the much beloved Comedy Knights – see what they did there? And now, they're upping the ante a notch or three with this special online showcase festival and fund-raising event by performers for performers.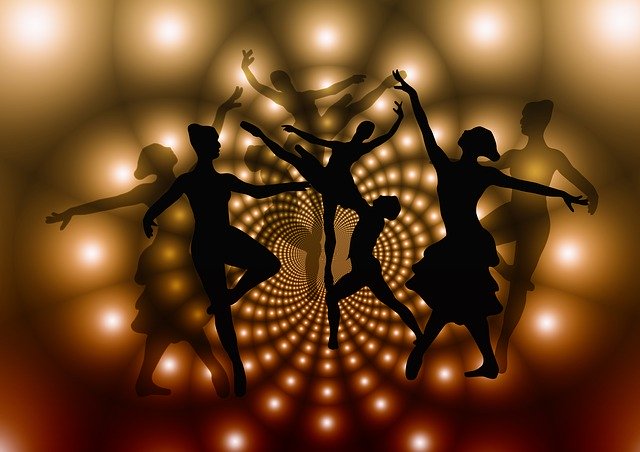 Maltese performers will be showcasing elements of their work to Artists YouKnighted – a song, a theatre piece, a dance number, a musical montage – any work that they would like to present to the public, from mime, to magic, to monologues, live from their own home or work space.
Performers will also be given the opportunity to to tell their story about their work and what they do, answer questions and interact with the viewing public, who will be encouraged to donate to the performers.
50% of all proceeds will go straight to the performers to help them get through this difficult time, while the other half of all donations received will be used to create a celebratory live show once social distancing restrictions are lifted.
Donations will be received by FTZ Community Foundation a not-for-profit foundation through ticketline.com.mt and will audited by an independent auditor to ensure that all funds are used appropriately and as promised.
These are difficult times for everyone, but it increasingly seems like the performing arts industry will be amongst the last to return to normalcy. With the performing season soon coming to a close, and heavy restrictions set to be in place due to social distancing, it could be months or even a year until artists get back on their feet.
This was the impetus that led to the creation of this event. It is by supporting each other and by inviting the general public to support local talent, that artists can make it through to the other side of this pandemic without having to give up their work.
As for the rest of you, stay tuned as the event will be streamed live on Facebook and YouTube and other social media platforms.
Want to know more about how you can get your usual culture fix during COVID-19 times? Check out artist Ray Piscopo's digital exhibition or dance to Jim Hickey's latest single. Prefer to put your nose in a good book? Kristina Chetcuti's publication tells you all about Malta's most amazing women.