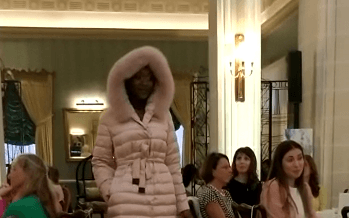 The House of Lilly Mae Fashion Show
You know me, I'm more likely to be seen scoffing down a scone than soaring on sophistication. But, when I received an invite to this second edition of the Lilly Mae fashion show I was intrigued.
Although I had missed the previous year's, I'd heard that it was great fun. And some lovely people were behind the organisation of the event, and I love catching up with lovely people. For starters, Daniela Said, my former colleague and events manager at The Times of Malta. And the ever-charming Jo Caruana was hosting.
Then there was Carina Camilleri, her of Models M and the eternal good looks. Seriously, how does she do it? Carina was in charge of making sure the models did their thing – while ferrying plates of food to them, a fact which I absolutely LOVED.
And which also answered that age-old question: do models actually eat? Happily, these do, so more of that please!
Later that evening I also got to meet a visibly emotional Maria Borg, the powerhouse of a woman behind the Lilly Mae brand, and I was even more glad that I attended. More of that later.
The models were showing looks from all the Lilly Mae labels – Marina Rinaldi, Gerry Weber, Penny Black, Elena Miro, Tai Fun, Samoon and Un Jour Ailleurs.
With so many looks being shown, it would have been very easy for something to go wrong. But these models were clearly chill AF and truly enjoying the experience. They smiled. They made eye contact. Some of them bounced around happily. Others strutted. Some others kinda floated with grace, and of those I was slightly jealous. But in a good way, because the vibe was just so positive.
And – wait for it – some HAD CURVES. And others didn't. And it was all right, because it was very obvious that these were real clothes for real women. And real women can be whatever shape they like. And look amazeballs with it.
Somehow, the show felt that it wasn't just about the fashion, but was a true celebration of womanhood. Later, when I had a quick two minute chat with Maria herself, she confirmed that this was very much her ethos. In fact, some of the models were actually longterm clients and friends of hers.
More of this please! A well done to The Villa at the Corinthia Palace is also due – always such delectable food. And yes, I scoffed all the scones.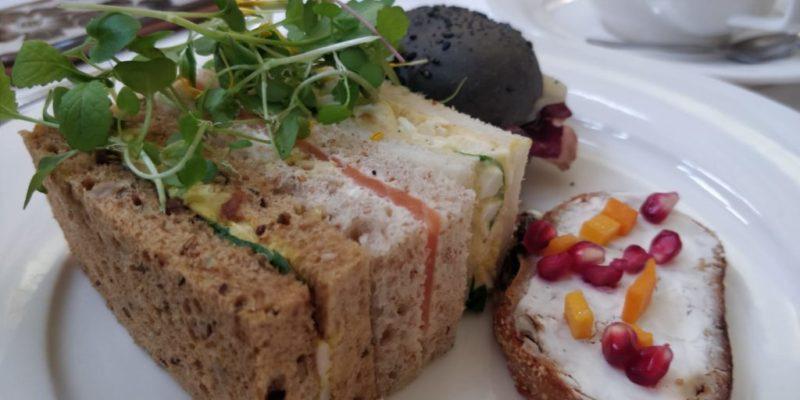 Want to learn more about Malta's fashion scene? Check out local designer darlings Charles & Ron, discover Luke Azzopardi's ethereal designs or Parascandolo's unique street style.
If theatre, food or books are more up your alley, visit my main page here.