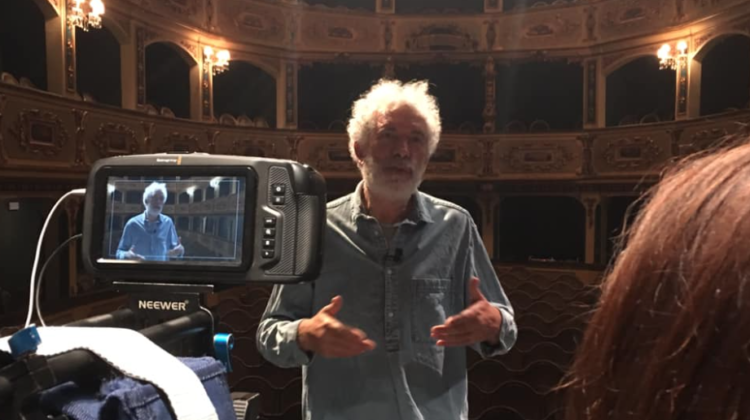 Monteverdi Project performance to include recently discovered work by Balzano.
Since 2017, The Monteverdi Project, which was devised by Teatru Manoel Artistic Director Kenneth Zammit Tabona, has seen a group of musicians and singers following a series of masterclasses by Baroque and Renaissance specialist Marco Mencoboni.
The project culminates with a performance on December 14th at the spectacular Museum of Archeology, in Valletta.
Here, Maestro Mencoboni shares the creative process that will see ancient pieces by Early Baroque composers being performed to today's audiences.
"Saturday's programme will include music by Strozzi, Frescobaldi and Grandi among others. The core of the programme is secular music, in other words, Madrigals and Cantatas. And, singing madrigals is not easy, let me tell you.
"We followed a specific process for the Monteverdi Project. First, we became familiar with the single voice arias and cantatas of the time, learning to express all possible affetti related to the text sung.
"Singers were learning and following the 'recitare cantando method, as required by all principal ancient books.
"Once familiar with the style of the chosen composers, we approached madrigals as if they were solo pieces.
"Each line is sung as if it were a solo piece, resulting in what we believe ot sounded like in the past: four or five different lines joining together to tell a story and express deep feelings.
"One of the concert's crowning moments will be the performing of works by Maltese composers that were recently discovered at the Mdina Archives.
"These musical archives are an incredible resource of documents and music scores. They contain prints and manuscripts that today can
"They contain prints and manuscripts that today can reveal the musical history of the island of the past five centuries.
"An important work about the Mdina musical treasures was done thanks to different authors. What might still be missing is a project that makes the music alive in our times.
"When I think of the incredible madrigals by Vincenzo Tozzi that exist as a unique copy here in Malta, I really feel that this music has to be known worldwide.
"Together with Kenneth who originated this project, we have started to study, analyse and edit part of this music with specific intention of preserving it and makong it come alove for today's audiences."
A Night of Madrigal & Early Baroque Music – the Monteverdi Project tales place at the National Museum of Archaeology on December 14. Tickets are available here.