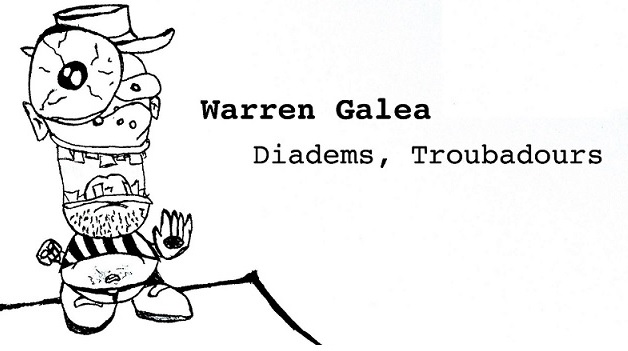 A surprising, ephemeral journey
I first discovered Warren Galea's music after he won the 2014 edition of the Malta Jazz Festival. He left Malta for New York shortly after, to study at the New School of Jazz and Contemporary Music, effectively disappearing from the local scene.
I was pretty sure that we'd lost one of Malta's most talented musicians, but Galea's 2019 return to the local scene with a debut album called The Odyssey proved me wrong. Now, he's back with a second offering, Diadems, Troubadours, a complete and glorious departure from his earlier works.
Clocking in at over 30 minutes and 20 tracks, Diadems, Troubadours is the result of over two years of studio work. Gone is the improv work so closely associated to jazz – instead, Galea gifts us with a studied journey of compositions that effortlessly meanders across various genres. Throughout the album, listeners are taken on a fluid soundscape, with the sound of the piano an ever-present motif and musical influences that include straight-up classical, electronic, jazz and blues and even some hip-hop.
The album opens with a 39-second Overture that teases us with its seemingly poised tones, before exploding into Plant Food, a wonderful descent into a surrealistic dream down a shady alley and into a lounge bar that is only frequented by misfits and femme fatales.
Transportative and curiously intriguing, it is a track that undoubtedly sets the tone for the entire album, in so far as the unpredictability of its sound is concerned. Because make no mistake about it – Diadems, Troubadours is an album that take celebrates the deconstruction of everything that we 'expect' from a jazz album. Taking the listener through various twists and turns, one single track has the capacity to evoke a range of moods, without at any point succumbing to the obvious.
Even as your ears catch a familiar riff, or chord, it rapidly rearranges itself into the unexpected. Galea eschews everything that is familiar, rewarding the listener with a continuously surprising, ephemeral journey that will keep you looping each track again and again, in the hope of discovering something new. The fact that our hopes are not disappointed, as, with every fresh listen, the album reveals a new joy, is testament to Galea's prowess as experimental composer.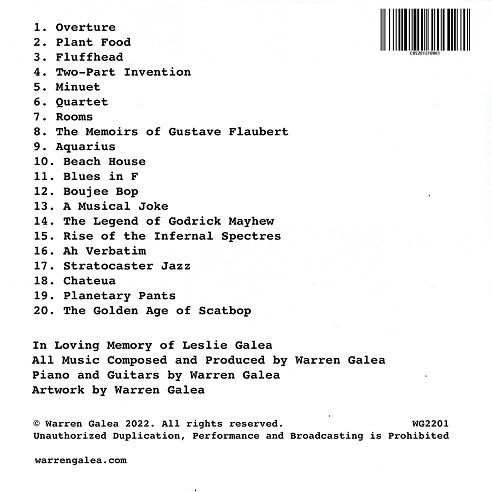 The organic flow from genre to genre continues up to the last track, The Golden Age of Scatbop, juxtaposing sounds that in the hands of a less able composer might not have made much sense. Galea, however, appears to be blessed with an intuitive feel for merging diametrically-opposed soundscapes. Somehow, the pieces in Diadems, Troubadours, manage to turn that which should be jarring on the senses into a seductive, pleasurable experience.
If I were in the mood to be fanciful, I might go as far to say that the album mimics life's journey itself. But maybe I'm influenced by the knowledge that Galea composed the album in memory of his father, Leslie Galea. It's difficult to imagine anything but Mr Galea Snr bursting with pride whenever this album is played.
If you'd like to read more about Malta culture, check out this review of Teatru Malta's Lupu/Nagħġa or Masquerade's Misery.