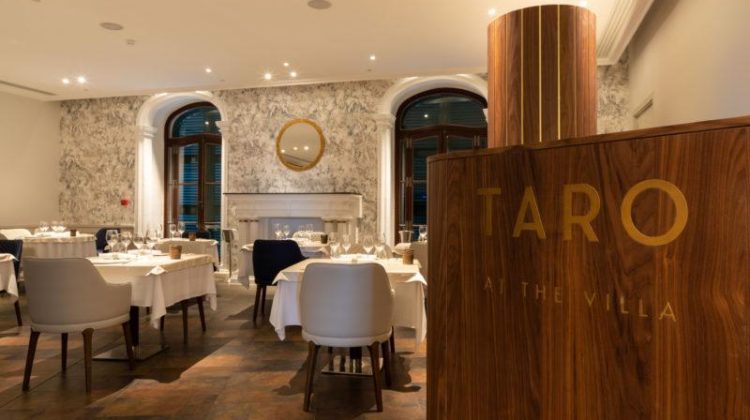 This food and beverage pairing experience gets my thumbs up
Ah, Bubble & Surf Taro… Bubbles, let it be said, are some of my favorite things.
I could happily drink champagne, instead of water, if it weren't so expensive at many Maltese restaurants. Whoever came up with that quote, thank you. You are my spirit animal.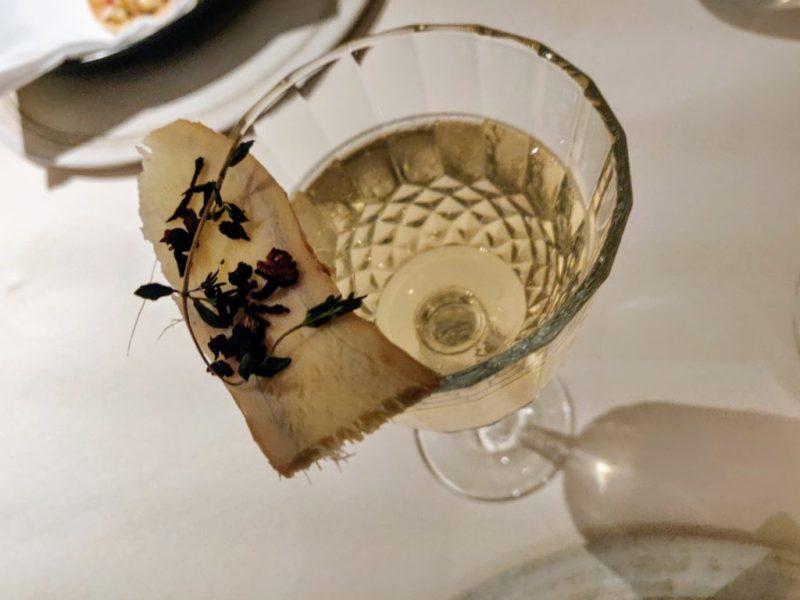 When Taro got the bright idea of combining bubbles with a 6-course fish and seafood meal – and the even brighter one of me to write about it- I was thrilled. In my books, the Bubble & Surf Taro experience is definitely a great idea.
Taro is another one of my favourite things, and I had already had the joy of attending one of their wine-pairing events. They are always great fun – they turn an ordinary dinner into an evening out with a purpose, and as a bonus you get to dress up too.
But it is all about the food, of course, not about the dressing up. And my table was all geared up to enjoy and dissect it down to the juiciest details.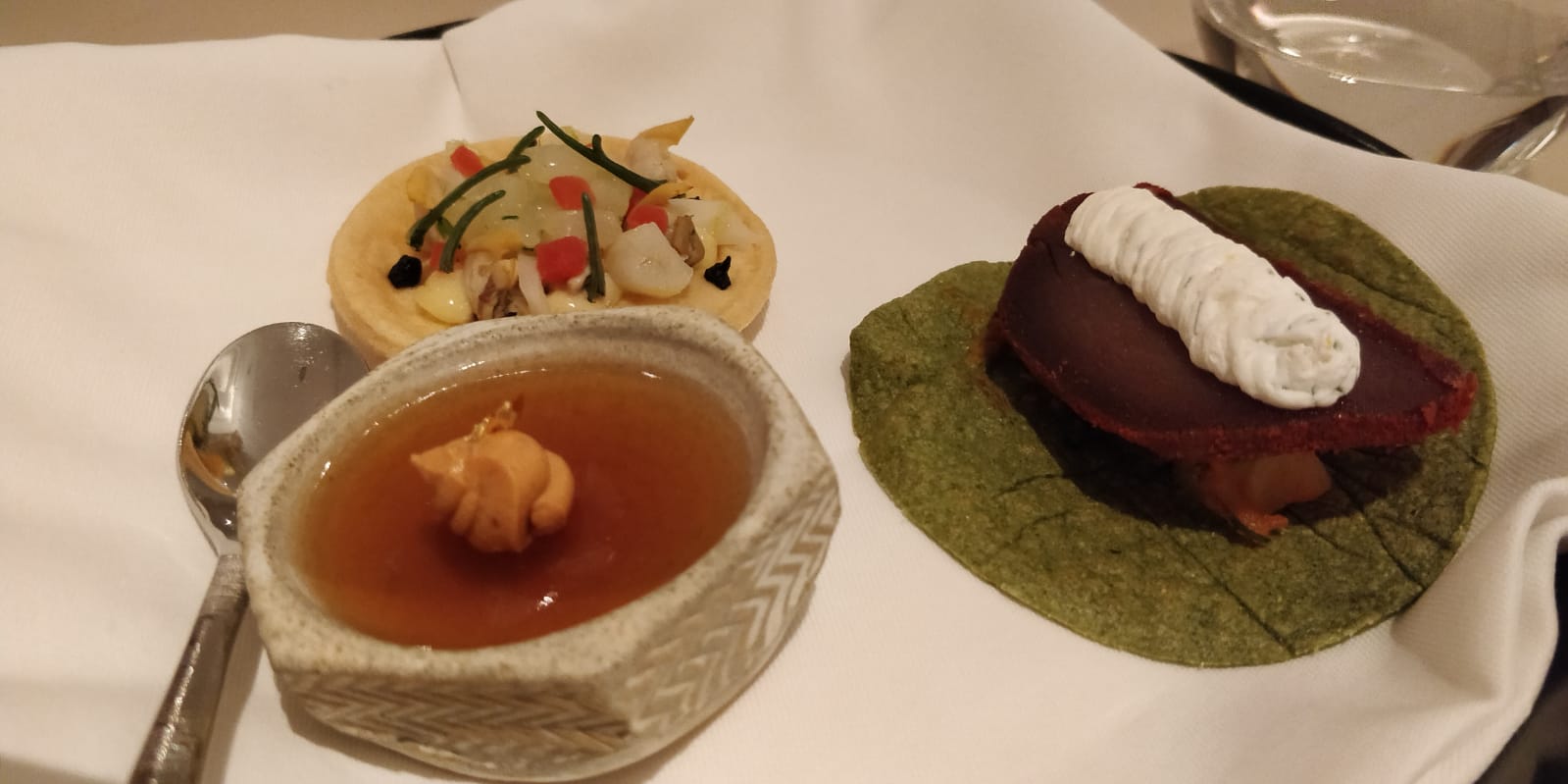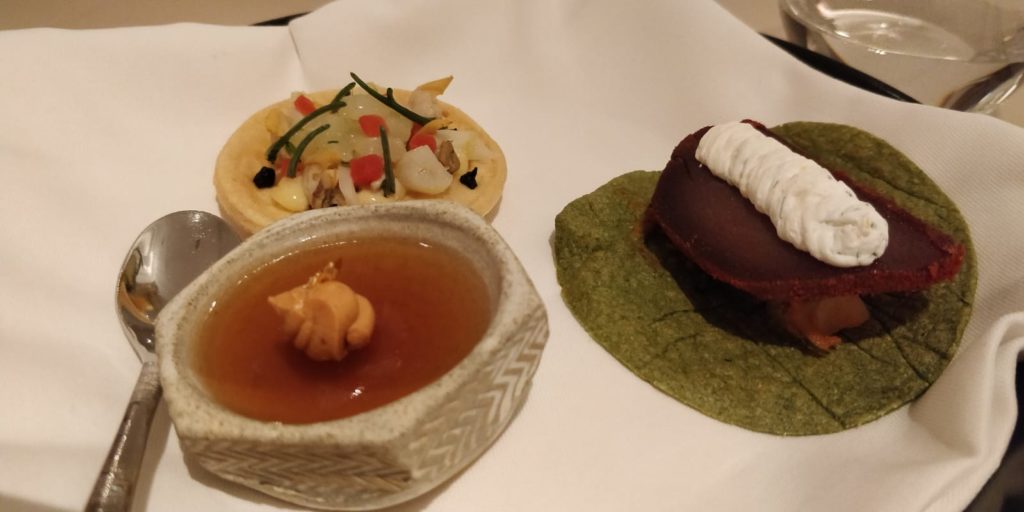 Let's start with the drink pairings. The word 'Bubbles' was creatively interpreted by the kitchen brigade to come up with several imaginative concoctions, including some super exotic ones, but more about that later.
Bubble & Surf Taro Menu
We were greeted with Welcome Surf Snacks and Kombu Fizz Sake, a lovely way to kick it off, the light and flirty flavours a promise of good things to come. The Sake was an unexpectedly exotic touch and I sipped it with initial misgivings, but clearly the Bubble & Surf Taro sommelier is expert at combining unusual flavours (there was a hint of sweetness and a hint of ginger, that made this aperitif pop). This course was a fun version of the amuse bouche we are used to starting with, a  reworking of a bruschetta into something more sophisticated.
Local prawn crudo with Wasabi and lemon was next. The touch of Wasabi made me nervous, but in this case it was incorporated with a wonderful paste that made the end result tangy, rather than straight up fiery. The prawn crudo was perfection, that light bitterness that makes fresh prawn so lovely intriguingly contrasting with the Bir Royale, a reinvention of the classic, created specifically for Bubble & Surf Taro.
This reinvention of the classic dishes was a running theme throughout the Bubble & Surf Taro evening, a fusion of flavours -some complementing each other, and others contrasting – all expertly prepared and presented, and making for a good conversation point, too.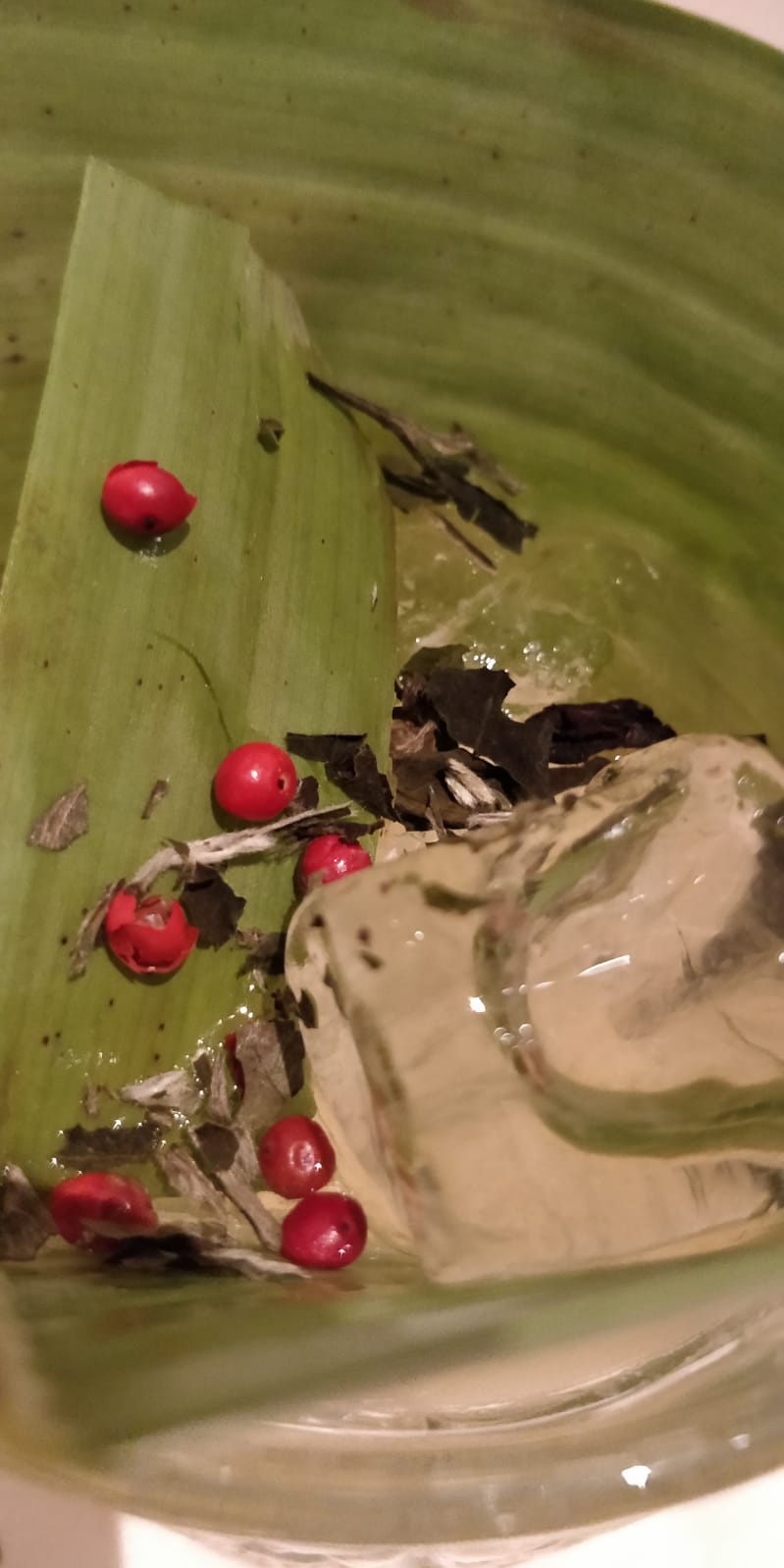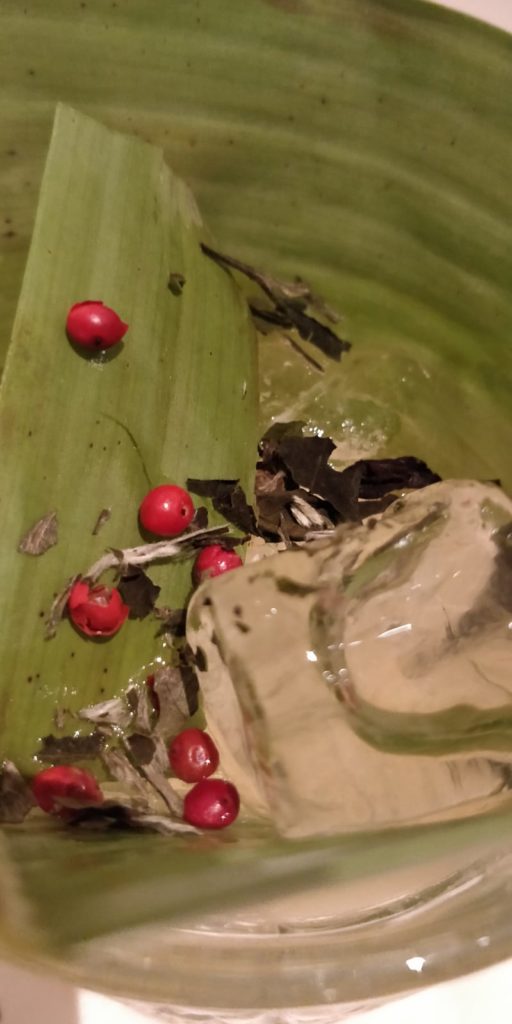 A lobster and algae with frozen orange crystals was next, accompanied by that most wonderful of Maltese icons, Marsovin's Cassar de Malte. This may have been my favourite part of the meal, because lobster, and because one of my favourite Maltese wines.
Incidentally, the lobster arrived from Canada the day before – all 50 of them.
Barracuda ceviche, oyster tempura, mushroom and parmesan followed. I will just say that I could marry that oyster tempura, and leave it at that. With it a very interesting organic, sparkling Nebbiolo. Not my usual kind of wine at all, and not one if my favourites from the night, but popular opinion differed from mine as it actually went down extremely well with other guests.
The last savoury course was stone bass. The flesh melted in my mouth and the fish was served in its beautiful simplicity, accompanied by black olive, chard and quinoa on the side. Though stuffed, I couldn't bring myself to waste any of it. The accompanying drink here was a superb revisited whisky soda.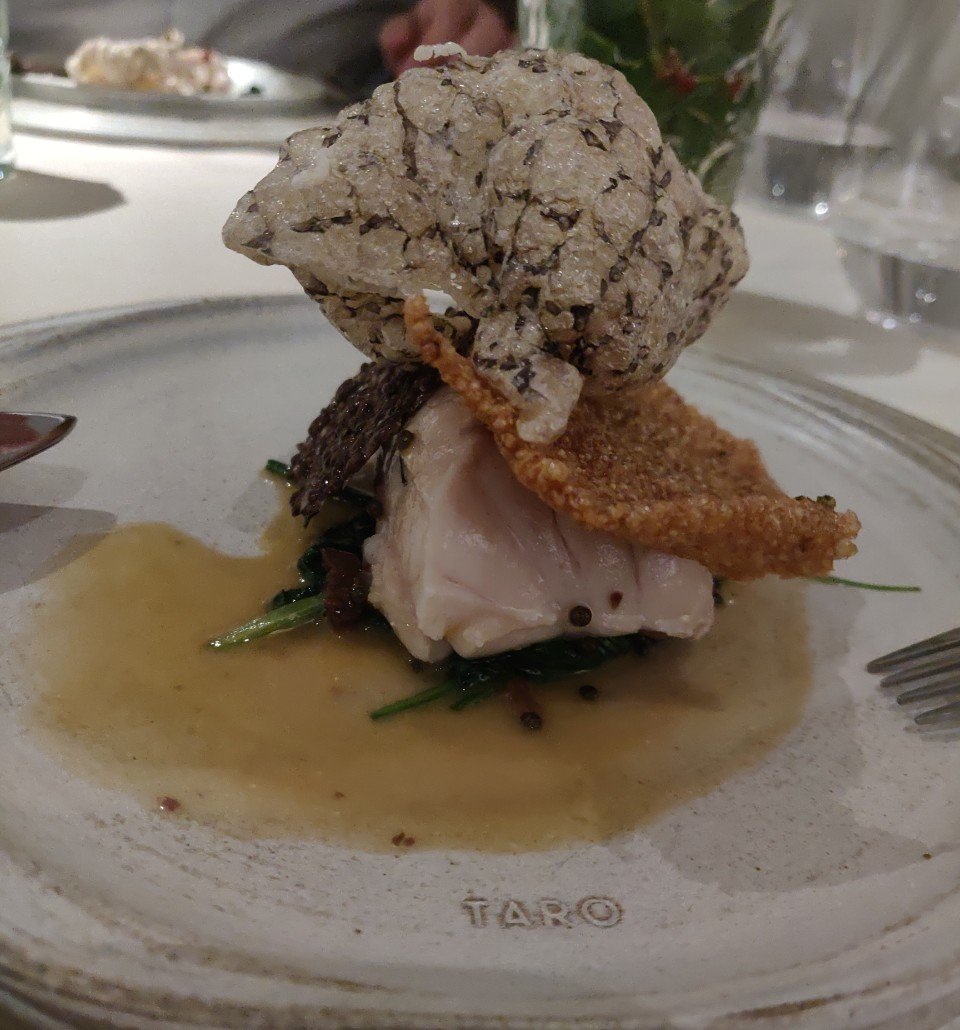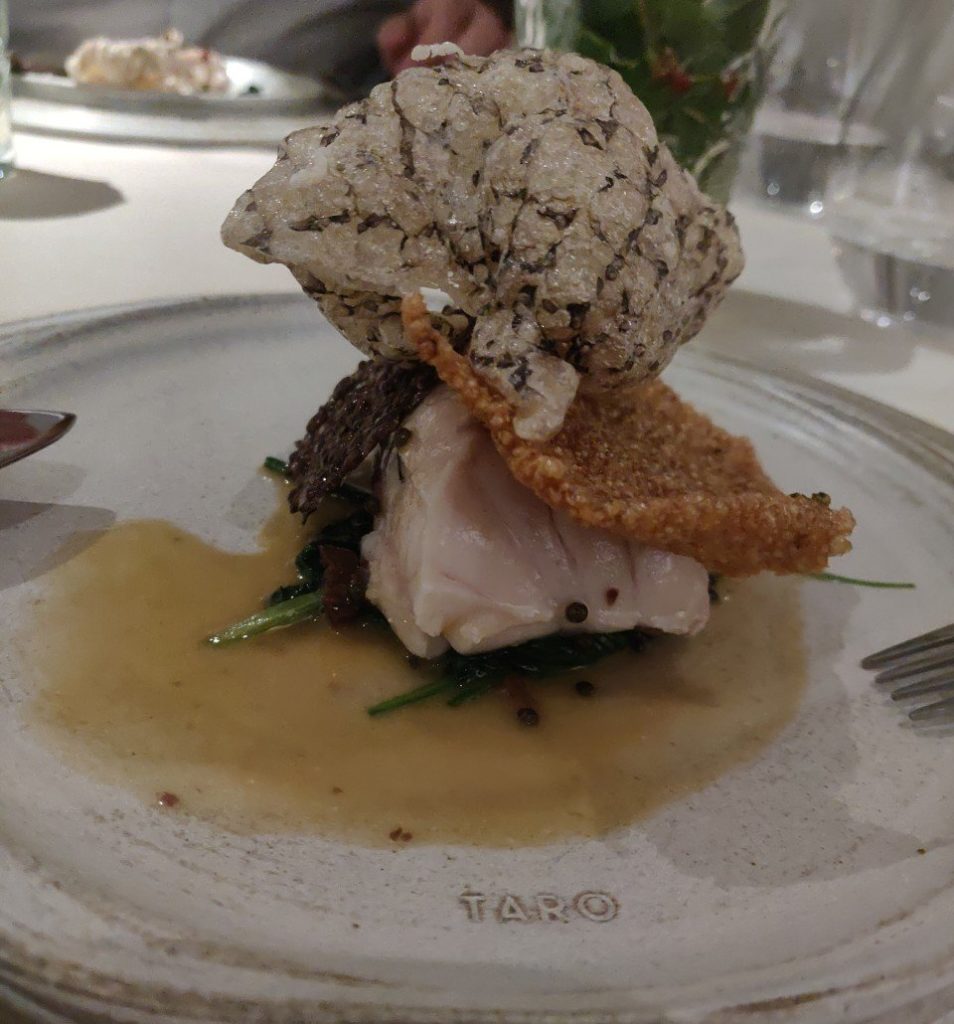 Onto the grand finale, a sea salt and white chocolate, almond, coconut and spirulina ice cream which was a mouthgasm (sorry not sorry, never has this description been more apt) that was washed down by vin santo 'Zzante. I'm not overstating the case when I say it was spectacular.
Dinner should technically have ended there, but this being Taro they went that extra mile and appeared with petits fours, including luscious macarons.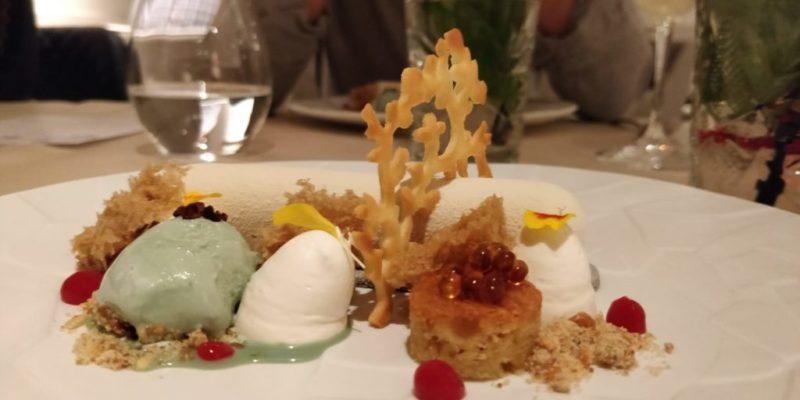 The verdict: Bubble & Surf Taro is an exquisite twist on the usual dinner out experience, with the expected Taro standard of fine dining complemented by an eclectic beverage pairing that I wouldn't normally have the opportunity to enjoy. And a superb ambience to top it off.
Looking forward to the next one. Which, incidentally, takes place on November 7 and will be a return of the popular Beef & Truffle. Call on 2311 2273 for updates.